Bowers & Wilkins 700 Series Center Channel Speaker - HTM72 S2 (B)
Bowers & Wilkins 700 Series Center Channel Speaker - HTM72 S2 (B)
HTM72 S2 (B) (Each)
Bowers & Wilkins 700 Series Center Channel Speaker - HTM72 S2 (RN)
HTM72 S2 (RN) (Each)
$1199.00
Bowers & Wilkins Center Channel Speaker HTM72 S2(R)
HTM72 S2(R) (Each)
Bowers & Wilkins Center Channel Speaker HTM72 S2(W)
HTM72 S2(W) (Each)
Bowers & Wilkins 700 Series Center Channel Speaker - HTM72 S2 (W)
HTM72 S2 (W) (Each)
$1199.00
Bowers & Wilkins 700 Series Center Channel Speaker - HTM72 S2 (B)
HTM72 S2 (B) (Each)
$1199.00
Bowers & Wilkins Center Channel Speaker HTM72 S2(B)
HTM72 S2(B) (Each)
Availability
Schedule Delivery
---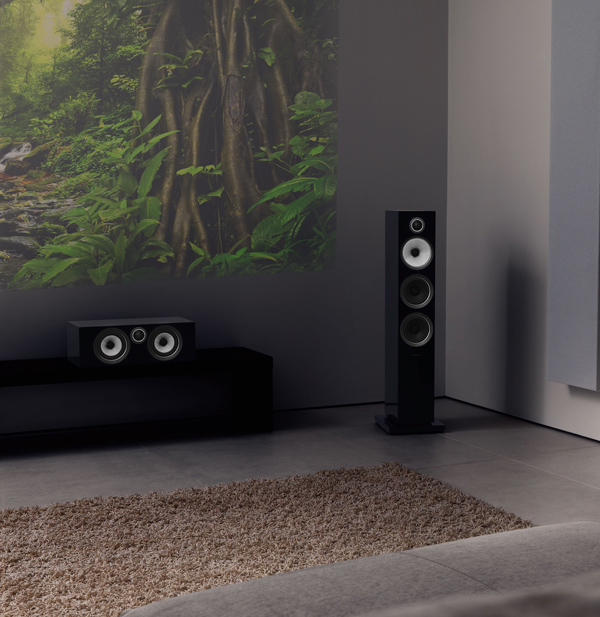 Center channel speaker
HTM72 S2 is the more compact center channel speaker in the range, bringing superior dialogue clarity to the home cinema experience.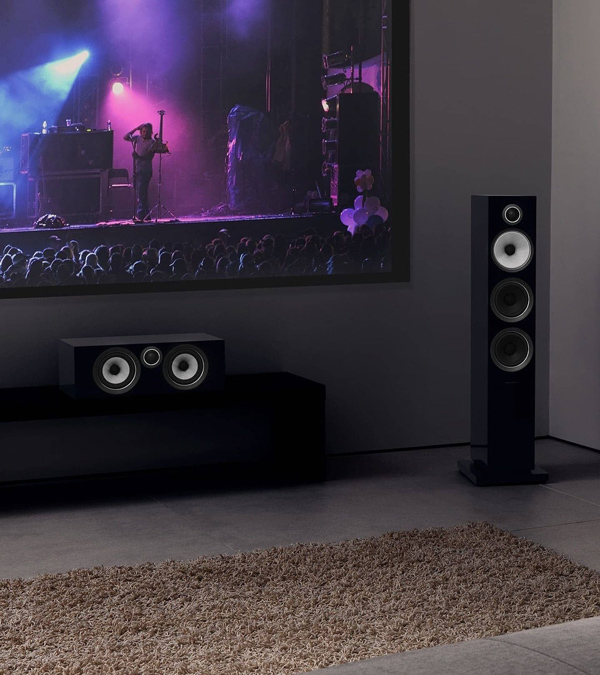 Eine Premium-Wahl für kleinere Heimkinos
Der HTM72 S2 ist eine großartige Wahl für Heimkinos in relativ kleinen Räumen. Kombinieren Sie ihn mit den kompakteren Lautsprechern der Serie 700, wie dem 706 S2 oder dem 704 S2.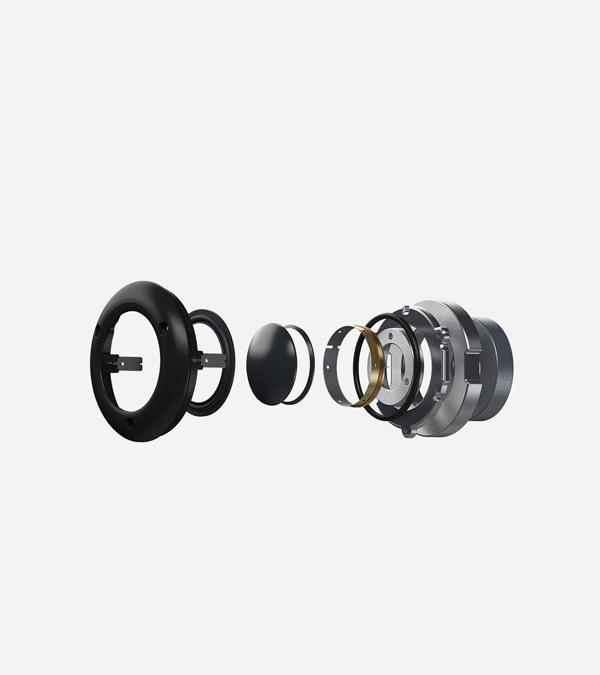 Sharper detail
Carbon Dome tweeters are purpose-built for the 700 Series. Delivering a dramatic improvement on the aluminum double dome tweeter, they raise the breakup threshold to 47kHz, for pinpoint imaging accuracy and detail.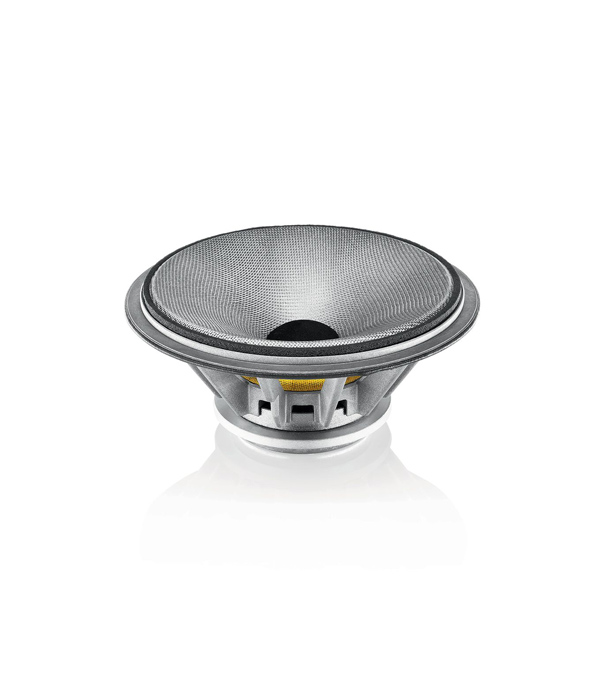 Truly amazing sound
Voices and instruments are delivered with purity and precision, thanks to the smooth, accurate Continuum™ cone midrange driver.
Features
Decoupled Carbon Dome tweeter
Continuum™ cone bass / midrange
Flowport™
Specifications
Drive units
1x ø25mm (1 in) Decoupled Carbon Dome high-frequency
Drive units
2x ø130mm (5 in) Continuum cone bass / midrange
Frequency range
-6dB at 48Hz and 33kHz
Frequency response
70Hz - 28kHz ±3dB
Sensitivity
87dB spl (2.83Vrms, 1m)
Harmonic distortion
2nd and 3rd harmonics (90dB, 1m)
Harmonic distortion
<1% 100Hz - 22kHz
Harmonic distortion
<0.5% 200Hz - 22kHz
Nominal impedance
8Ω (minimum 4.3Ω)
Recommended amplifier power
30W - 120W into 8Ω on unclipped programme
DIMENSIONS
Height:
166.5mm (6.6 in)
Width:
480mm (18.9 in)
Depth:
260mm (10.2 in) cabinet only, 275mm (10.8 in) including grille and terminals
Specifications
Net weight
9.11kg (20.1 lb)
Cabinet finishes:
Gloss Black, Satin White, Rosenut
Grille finishes:
Black , Grey (Satin White only)
FM Audio Video balances product selection and depth with accessibility and a customer service staff that can demystify your home stereo, car audio or home theatre purchase. We have years of combined consumer electronics experience and our wealth of knowledge and understanding is the asset that helps us shine in a ocean of complacency and misinformation.
Expert
Custom Installation
We offer the finest custom installations along with expertise and personal service.
Expert
Custom Installation
We offer the finest custom installations along with expertise and personal service.
Authorized Dealer
Car Audio
FM Audio Video has been satisfying the Car Audio & Multimedia needs in Brantford and surrounding areas.
5 Pounds of Coffee
Price Match Guarantee
We will give you 5 pounds of coffee if we don't beat your best offer.
We have a large collection of exceptional brands
---