Sonos Vinyl Set Five Project Turntable (Black) - Vinyl Set (B)
Sonos Vinyl Set Five Project Turntable (Walnut) - Vinyl Set (Walnut)
Model #:
Vinyl Set (Walnut)
Sonos Vinyl Set Five Project Turntable (Black) - Vinyl Set (B)
Sonos Vinyl Set Five Project Turntable (White) - Vinyl Set (W)
Spin and Stream
Connect this turntable and speaker to experience high-fidelity sound for your vinyl, and stream music, radio, podcasts, and more.
Includes: Sonos Five, Pro-Ject T1 Phono SB Turntable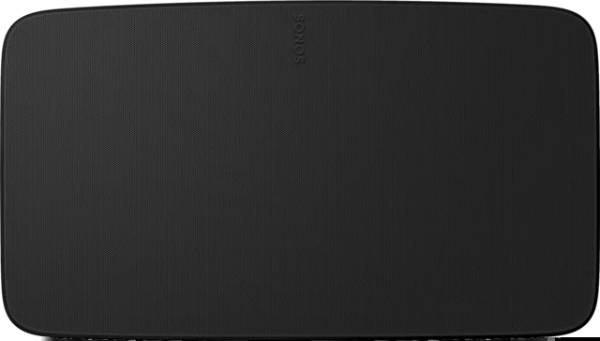 Line-in and play
Connect your turntable, CD player, projector, or other device directly to Five using the 3.5 mm jack.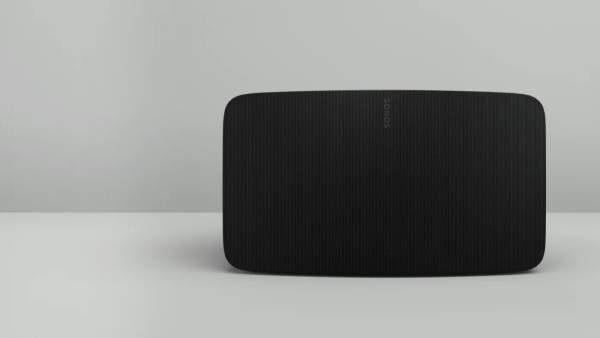 Enhanced with Trueplay™
Trueplay puts the speaker-tuning capability of the pros in the palm of your hands, customising the sound of the speaker to the unique acoustics of the room.
Ultra-wide soundstage
Two precisely-angled side tweeters create spatial extension and rich stereo sound while a centre tweeter optimises vocal playback.
Deep bass
Five's unrivalled acoustic design features three high-excursion woofers within a sealed architecture that eliminates reverb and echo.
Five
Six Class-D digital amplifiers perfectly tuned to the speaker's acoustic architecture.
Three midwoofers ensure faithful playback of vocal frequencies, in addition to rich bass without distortion, even at high volumes.
Three tweeters, including one centre tweeter and two precisely-angled side tweeters, create a crisp high-frequency response.
Phased array creates a wide stereo soundstage that directs sound to the left, right, and centre.
Analogue line-in with 3.5 mm jack for connecting another device.
Trueplay™ software dynamically tunes the speaker to the unique acoustics of the room. iOS device required.
Adjustable EQ settings in the app, including bass, treble, and loudness.
Status LED - Indicates the power and connection status.
Capacitive Touch Controls - Tap to play, pause, adjust the volume, and mute the microphones. Swipe right to skip ahead or left to revisit a track.
Power supply - Auto-switching 100-240 V, 50-60 Hz AC universal input.
Ethernet Port - 1 10/100 Mbps ethernet port. Wire directly to your router if WiFi is unreliable.
WiFi-Connects to your home WiFi network with any 802.11b/g, 2.4 GHz broadcast-capable router.
Sonos S2 - Download the latest generation of the app to set up and control.
Apple AirPlay 2 - Works with AirPlay 2 on Apple devices iOS 11.4 and higher.
CPU-Quad Core - 1.3 GHz
Memory - 1GB SDRAM,4GB NV
Pro-Ject T1 Phono SB Turntable
Precision belt-drive with regulated speed stability and 33/45 RPM electronic speed change
Anti-resonant sub-platter design
Heavy 8 mm, zero-resonance blasted-glass platter
Ortofon OM5e moving magnet pickup
8.6" precise one-piece aluminium tonearm with low-friction bearing
Super shielded, semi-symmetrical, low-capacitance phono cables
Built-in switchable phono stage
Vibration-absorbing feet
Elegant dust cover with adjustable hinges
Available in Gloss Black, Matte White, and Walnut
Hand-made in Europe
Outputs - RCA Phono/Line (switchable)
Contents
Five, Power Cable, QuickStart Guide, Legal & Warranty Information
Pro-Ject T1 Phono SB Turntable, dust cover, felt mat, high-quality Connect it E RCA phono cable, user manual, and setup instructions
Specifications
Pro-Ject T1 Phono SB Turntable - Wow & Flutter
33: 0.25% 45: 0.23%
Pro-Ject T1 Phono SB Turntable - Signal to noise
65dB
Pro-Ject T1 Phono SB Turntable - Weight
3.8 kg
Pro-Ject T1 Phono SB Turntable - Speed variance
33: 0.7% 45: 0.6%
Pro-Ject T1 Phono SB Turntable - Dimensions - H x W x D
100 x 415 x 335 mm
Five - Weight
14 lbs. (6.36 kg).
Five - Finish
Black with matte finish , White with matte finish
Five - Dimensions - H x W x D
8.03 x 14.33 x 6.06 in. (203 x 364 x 154 mm).
Pro-Ject T1 Phono SB Turntable - Effective arm length
218.5 mm
Pro-Ject T1 Phono SB Turntable - Built-in power supply
110 - 240 V/50, 60Hz; 15 V DC 800mA
Pro-Ject T1 Phono SB Turntable - Power consumption
4.5 Watt max