Marantz Master-Tuned Integrated Amplifier with Custom-Designed HDAM - MODEL30(S)
Marantz Master-Tuned Integrated Amplifier with Custom-Designed HDAM - MODEL30(S)
MODEL30(S)
Marantz Master-Tuned Integrated Amplifier with Custom-Designed HDAM - MODEL30(B)
MODEL30(B)
$3499.00
On Sale
Marantz Master-Tuned Integrated Amplifier with Custom-Designed HDAM - MODEL30(S)
MODEL30(S)
$3499.00
On Sale
---
Key Features

Designed To Last
You see and feel it in the build quality and you hear it every time. No matter your musical passions, your music always sounds better with MODEL 30.

Tuned With Passion
Hundreds of hours of thoughtful Sound Master tuning ensure the exquisite detail and musicality Marantz always delivers.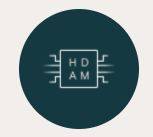 Fully Discrete And Accurate Detailing
Marantz HDAM-SA3 technology is comprised of dozens of independent parts, each hand-selected for pure, detailed Marantz sound.

Extraordinary Sensitivity
Designed to replicate the sensitivity and feel of a vintage analog amplifier even when simply adjusting the volume.
Exquisite Sound Tuning
MODEL 30 continues the renowned heritage of exquisite Marantz amplifiers. Tuned by the Marantz Sound Master who channeled his passion, experience, and extraordinary ear into the amplifier design.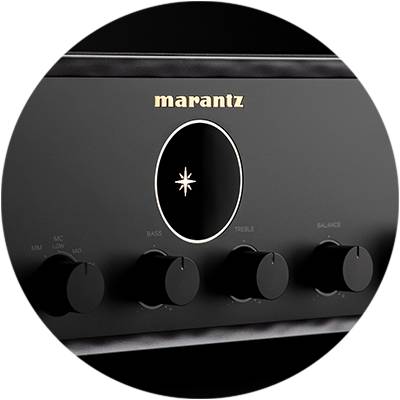 The Most Musical, Accurate, Detailed Sound
MODEL 30 is built on its own discrete circuit board, the Hyper-Dynamic Amplifier Module, or HDAM. By custom-curating hundreds of individual parts, rather than adopting an off-the-shelf solution, the MODEL 30 HDAM significantly outperforms standard integrated circuits to create the unique musicality you always expect from Marantz.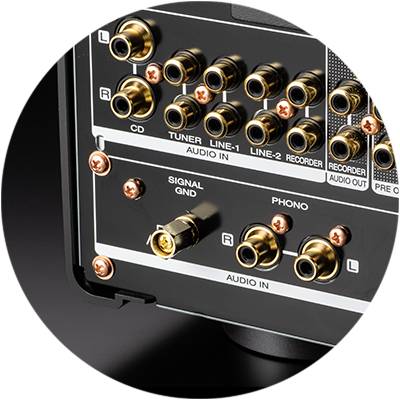 Marantz Musical Premium Phono EQ
Envisioned to deliver optimal sound quality by simplifying the signal path – vital given the delicate nature of phono signals – the Phono EQ stage in MODEL 30 can be used with both moving magnet and low-output moving coil cartridges, thanks to a built-in MC head amplifier.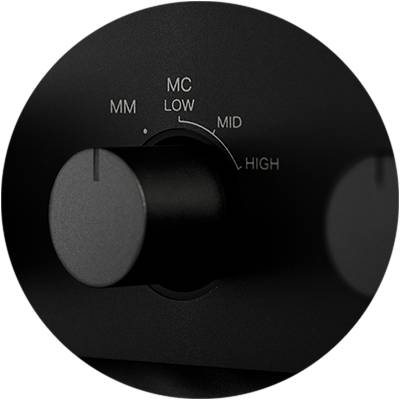 MC / MM Phono Input Impedance Selector
In order to optimize sound performance when using a moving coil (MC) or magnetic moving (MM) cartridge, and to accommodate all configurations as much as possible, MODEL 30 is equipped with an input impedance selector. The input impedance can be adjusted to three different settings: MC LOW (33 ohm), MC MID (100 ohm) and MC HIGH (390 ohm).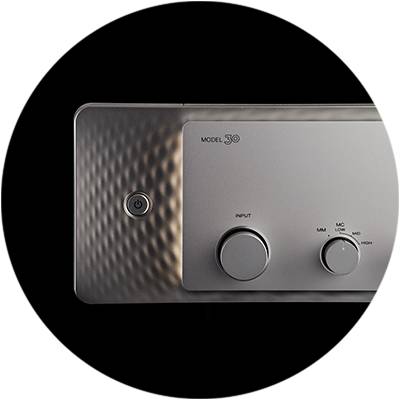 Built For Generations
Like its counterpart, the SACD 30n Streaming CD Player, the MODEL 30 Integrated Amplifier is designed to the highest standards.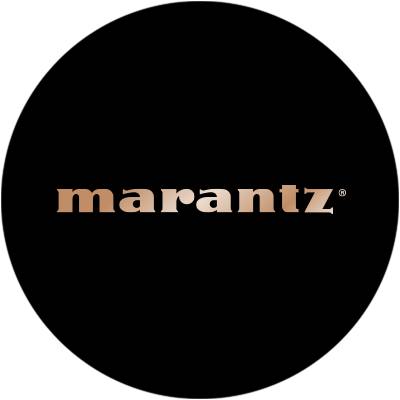 More Than 65 Years Of Audiophile Heritage
Founded in 1953, Marantz has a long and rich history of designing audio components embraced by music lovers and critical listeners around the world. Because music matters, the MODEL 30 continues Marantz's long tradition of delivering a best-in-class listening experience for music and cinema. Your music always sounds better on a Marantz.
Output Power
Rated Output Power
100W + 100W (8ohm) , 200W + 200W (4ohm)
JEITA Power output
No
Features
Amplifier Circuit
Switching Amp (Hypex NC500/SMPS600 by single)
Power Trans
Toroidal w/case
Volume
Electric
Loudness
No
Bass / Treble / Mid / Balance Control
yes / yes / No / yes
REC Out Select
No
Source Direct
yes
Pure Direct
No
(Marantz) Purest Mode
No
Isolator (for USB-B input)
No
Jitter reducer
No
Dual Clock: 44.1 / 48 kHz
No
Digital Filter
No
Analog Amp Mode
No
Wide Range
5Hz - 50kHz
Total Harmonic Distortion
0.005% (1kHz, 8Ω)
Damping Factor
500
Input Sensitivity: Phono input
MM: 2.3 mV / 39 kohm MC: 250
Input Sensitivity: CD/LINE/RECORDER
220 mV / 13 kohm
Input Sensitivity: Power Amp input
1.1 V / 13 kohm
SN Ratio
PHONO (MM): 88dB PHONO (MC): 75dB CD: 107dB
TERMINAL
Phono Input
yes (MM/MC)
Ext. Pre Input (Power Amp Direct)
yes
Preout
yes
Audio (In/Out) Terminals *except Power Amp Direct In(or Ext-Pre) and Pre-out
6/1 (PHONO / MM&MC / CD / TUNER / LINE 1 / LINE 2 / RECORDER) * [PHONO] and [CD] inputs = high grade terminals.
Balanced XLR input
No
Rec-Out Selector
No
Optical input
No
Coaxial input
No
USB A
No
USB B
No
HDMI
No
DAC
No
2 sets of Spk Terminal
No
Speaker Terminal
Marantz Original SPKT-100+
Remote Control Bus Terminal
yes (Cinch)
NFC
No
Ethernet
No
Network
Engine
No
Computer music file streaming
No
Gapless Playback Music ServerUSB A
No
Internet radio
No
AirPlay 2
No
GoogleCast
No
Album art browsing
No
Jpeg Picture Playback
No
Cloud Music Service
No
WPS Wi-Fi Protected Setup
No
Wi-Fi Sharing
No
WMM
No
OFF mode
No
OFF mode
No
Multi-Poimt
No
UI
Display
yes (Porthole, OLED)
Control
App Control via Network Player
yes
System Remote Controller
yes (New system remote controller to control SACD 30 and MODEL 30)
RS232C
No
Flasher Input
No
Trigger 12V
No
TV Auto-play (Opt/Coax digital-in sensor)
No
OTHERS
Unit (W x H x D mm)
443 x 130 x 432
Packaging Dimensions (W x H x D mm)
534 x 255 x 522
Net weight
14.8kg
Packaging gross weight
17.6kg
Power Consumption
130W
at Standby
0.2W
at Network Control On (all of Bluetooth, Ethernet, Wi-Fi, USB)
No
AC Inlet
yes
AC Outlet
No
Owner's Manual
Web Manual
Quick Start Guide
Paper
Chassis Material
SECC
Chassis Layer
Triple
Foot
New
Cosmetic
Panel Color
SG / BK
Front Center Panel
Aluminum
Back-shell
No
Side cover
Aluminum
Top cover
Steel
Edge-lighting
yes (Dimmer)
Volume Knob
Aluminum
Input Selector
Aluminum
Bass/Treble/Balance/ REC Out Sel knobs
REC Out-->PHONO (Aluminum)
Speaker A/B button
No
Power button
Aluminum
Other knob/button (LOUDNESS, SOURCE DIRECT etc)
No
Side screw
Copper plated
FM Audio Video balances product selection and depth with accessibility and a customer service staff that can demystify your home stereo, car audio or home theatre purchase. We have years of combined consumer electronics experience and our wealth of knowledge and understanding is the asset that helps us shine in a ocean of complacency and misinformation.
Expert
Custom Installation
We offer the finest custom installations along with expertise and personal service.
Expert
Custom Installation
We offer the finest custom installations along with expertise and personal service.
Authorized Dealer
Car Audio
FM Audio Video has been satisfying the Car Audio & Multimedia needs in Brantford and surrounding areas.
5 Pounds of Coffee
Price Match Guarantee
We will give you 5 pounds of coffee if we don't beat your best offer.
We have a large collection of exceptional brands
---