JL Audio 7.7 Inch Enclosed Tower Coaxial System With Gloss White Sport Grille - M6-770ETXv3-Gw-S-GwGw
JL Audio 7.7 Inch Enclosed Tower Coaxial System With Gloss White Sport Grille - M6-770ETXv3-Gw-S-GwGw
M6-770ETXv3-Gw-S-GwGw
Availability
Schedule Delivery
---
M6 7.7-inch Marine Enclosed Coaxial Speaker System (100 W, 4 Ω) - Gloss White Enclosure, Gloss White Trim Ring, Gloss White Sport Grille
Enclosed in these beautiful, injection-molded enclosures are our maximum-performance, M6 7.7-inch coaxial tower speakers, to deliver clean, loud audio that can be heard well beyond the boat when mounted up high.
The enclosures feature a decorative, aluminum logo cap on the end opposite the speaker, which can be oriented to match any custom mounting application. Each is designed to mate with one of our mounting fixtures (sold separately, and available to fit a wide range of applications). The speaker cables exit through the center of the fixtures, staying high and dry, and out of sight. Professional installation is strongly recommended.
For best results, we recommend powering these systems with an amplifier in the 40-200 W per channel range.
Like all JL Audio marine speakers, this system is built to withstand a real saltwater marine environment and deliver years of listening enjoyment.
Sold as a pair.
General Specifications
System Nominal Impedance:4 Ω
System Frequency Response:45 Hz - 25 KHz ± 3 dB
System Efficiency:91.0 dB @ 1 W / 1 m
Technology

Marine Materials / Testing
Summary:
The design of marine products requires extensive materials testing to achieve reliability and longevity.
Detailed Information:
Building serious marine products requires a real commitment to environmental testing and materials specification. To this end, JL Audio has invested in Ultraviolet testing chambers (to simulate years of sun exposure) and Salt Fog chambers (to simulate years of exposure to salt-water environments). This testing is critical to building products that will not only sound great in your boat, but will also sound great for many, many years.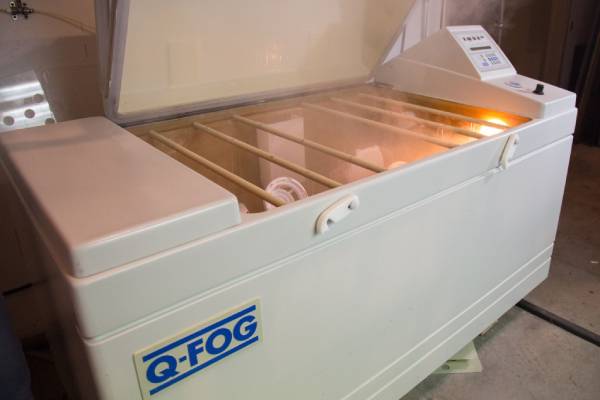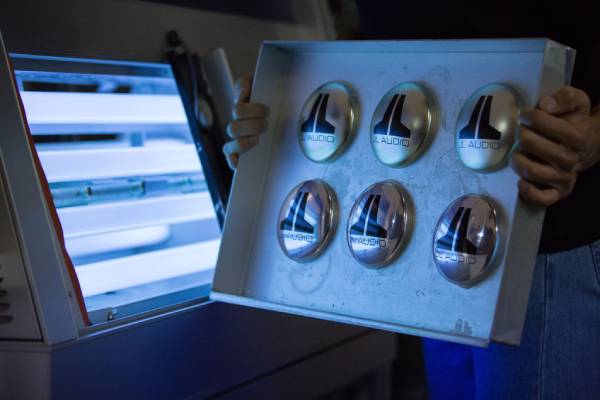 Materials Used:
injection-molded mica-filled polypropylene cone bodies with synthetic rubber surrounds, specifically formulated with UV inhibitors for marine duty.
Marine-grade, synthetic fiber spiders with progressive roll designs to withstand high humidity.
Specifically engineered polymer baskets are corrosion and UV-resistant and encapsulate the woofer's motor system to prevent corrosion.
Gold-plated, marine-grade brass connection terminals
Marine-grade stainless steel mounting hardware is included.

FM Audio Video balances product selection and depth with accessibility and a customer service staff that can demystify your home stereo, car audio or home theatre purchase. We have years of combined consumer electronics experience and our wealth of knowledge and understanding is the asset that helps us shine in a ocean of complacency and misinformation.
Expert
Custom Installation
We offer the finest custom installations along with expertise and personal service.
Expert
Custom Installation
We offer the finest custom installations along with expertise and personal service.
Authorized Dealer
Car Audio
FM Audio Video has been satisfying the Car Audio & Multimedia needs in Brantford and surrounding areas.
5 Pounds of Coffee
Price Match Guarantee
We will give you 5 pounds of coffee if we don't beat your best offer.
We have a large collection of exceptional brands
---