Definitive Technology Demand Series High-Performance Center Channel Speaker - D5C (B)
Definitive Technology Demand Series High-Performance Center Channel Speaker - D5C (B)
D5C (B)
Definitive Technology Demand Series High-Performance Center Channel Speaker - D5C (W)
D5C (W)
$1099.00
On Sale
Definitive Technology Demand Series High-Performance Center Channel Speaker - D5C (B)
D5C (B)
$1099.00
On Sale
---
Dual 5.25" BDSS™ mid-range drivers provide greater excursion and output that results in superior mid-range detail compared to drivers of similar size
1" annealed aluminum dome tweeter with 20/20 Wave Alignment Lens™ delivers accurate, precise, smooth highs and a wider sound stage and precise imaging
Patented Linear Response Waveguide extends on and off axis frequency response and improves dispersion for natural mid-range timbre and precise imaging
5-layer painted high-gloss black cabinet: Hand-crafted to blend seamlessly with your lifestyle, with a near-mirror finish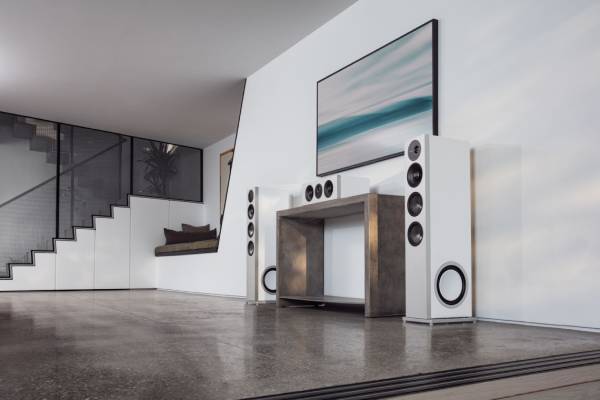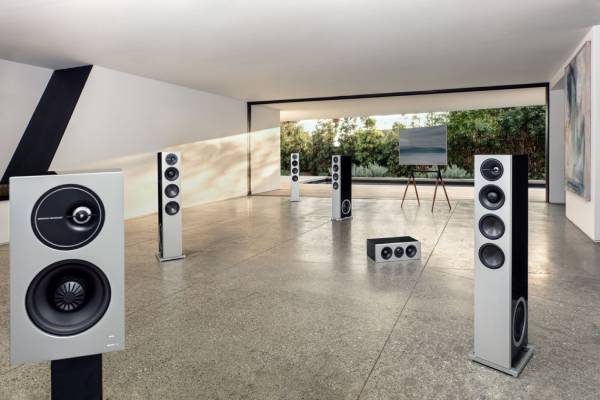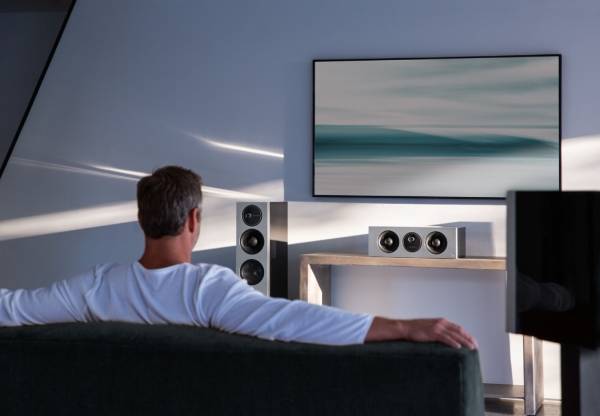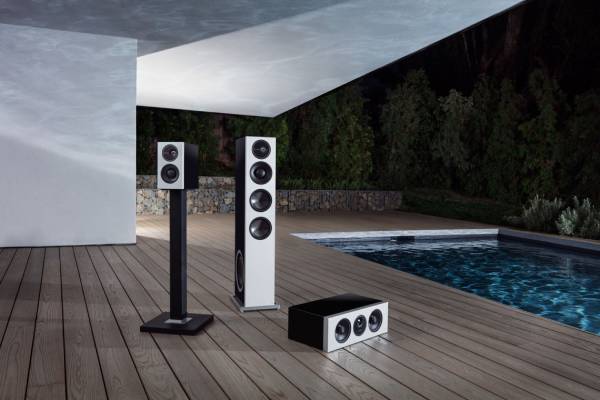 Demand D5C
Definitive Technology Demand D5c high-performance center channel speaker delivers full-range, room-filling sound, precise imaging and vocal reproduction in a modern, elegant styling. The sleek center channel speaker perfectly complements the Demand Series tower and bookshelf speakers to create a truly immersive, room-filling home cinema experience.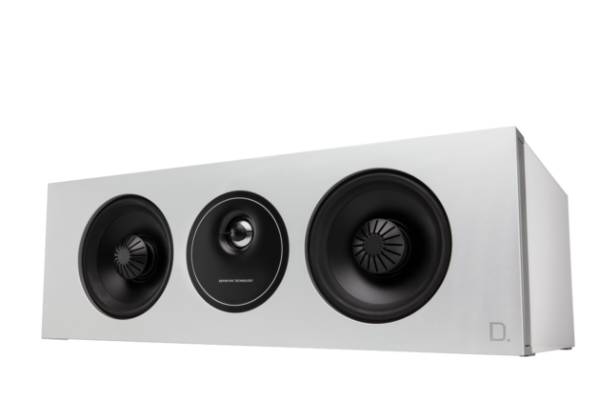 2-WAY CONFIGURATION
With dual 5.25" BDSS™ driver configuration and a 1" aluminum dome tweeter, dialogue from movies and music are perfectly reproduced. Perfectly voice matched to complement the Demand Series towers and bookshelf speakers, creating the perfect home theater ensemble.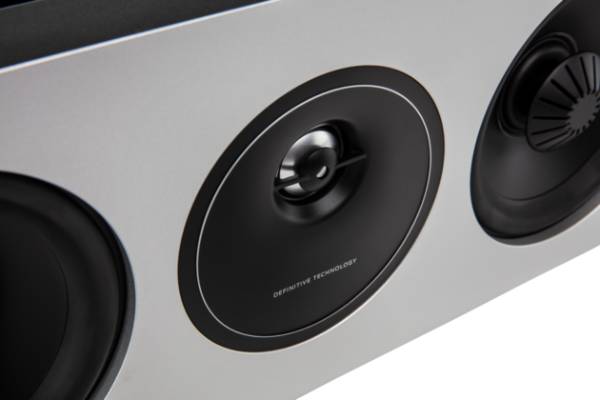 1" ANNEALED ALUMINUM DOME TWEETER
WITH 20/20 WAVE ALIGNMENT LENS™ AND LATERALLY OFFSET TWEETER ASSEMBLY
Definitive Technology sets the standard of minimalist, thoughtful design that serves to better the sound. Proper tweeters must excel in three ways: they must be stiff, light, and well-damped in order to minimize their material characteristics that will affect high-frequency reproduction. Aluminum is naturally stiff and lightweight, meeting the first two requirements. To achieve the third, Definitive Technology tweeters undergo an annealing (heat treating) process to shape and soften the material, thereby providing the necessary material damping.
Coupled with the 20/20 Wave Alignment Lens™, Definitive Technology 1" aluminum dome tweeters deliver a clear, precise high frequency response and the 20/20 Wave Alignment Lens smooths high frequencies off the tweeter for improved dispersion and a rich and balanced listening experience anywhere in your room.
A unique sonic signature feature of the Demand Series, the tweeter is offset to deliver a more precise center stereo image and eliminate undesirable symmetric diffraction off the corners of the front baffle.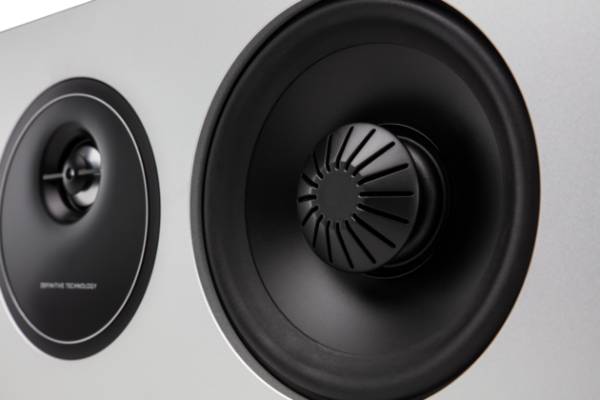 BDSS™ MIDRANGE/WOOFER
BALANCED DOUBLE SURROUND SYSTEM
Patented Double Surround mid-range provides greater linear excursion and output that results in superior mid-range detail compared to drivers of similar size.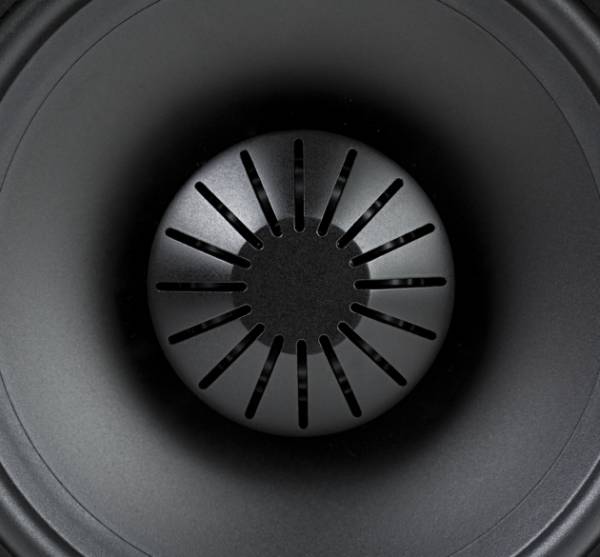 LINEAR RESPONSE WAVEGUIDE™
Patented Linear Response Waveguide extends both on and off axis frequency response, while improving dispersion for more natural mid-range timbre and more precise imaging.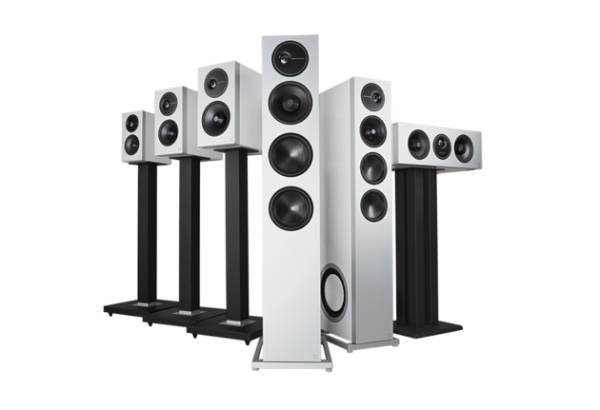 EXTRUDED ALUMINUM FRONT BAFFLE
Clean, beautiful modern industrial design with an extruded Aluminum front baffle bead blasted finish that provides a timeless look and feel that fits any décor. Lightweight, durable and recyclable, aluminum is truly the metal of a modern lifestyle.
5-layer painted high-gloss black cabinet
Hand-crafted to blend seamlessly with your lifestyle, with a near-mirror finish
Acoustically Transparent Magnetic Grille
Grilles can be removed easily when you want to enjoy looking at them fully uncovered while ensuring natural, uncolored sound when placed on the speaker
High power handling
5-year warranty on parts and labor
Specifications
Qty Included
1
Orientation
Horizontal
Height
6.58" (16.71 cm)
Width
19" (48.26 cm)
Depth
11.24" (28.55 cm)
Weight
24 lbs (10.89 kg)
Driver Enclosure Type
MDF cabinet with extruded natural bead-blasted aluminum front baffle
Driver Complement
5.25" (13.34 cm) d (Round) Polypropylene BDSS Bass - Mid/Woofer , 1" (2.54 cm) d (Round) Annealed Aluminum Dome, Offset - Tweeter
AUDIO QUALITY
Total Frequency Response
42 Hz → 24,000 Hz
Nominal Impedance
8 ohms
Sensitivity (1 watt @ 1 meter)
85.5 dB
Lower and Upper -3dB Limits
42 Hz → 22,000 Hz
ON-SHELF MOUNT
Mounting Type
-
Available Orientations
Horizontal
INPUTS
Audio Inputs
-
Speaker Inputs
(1) (Set) 5-Way Binding Posts - Gold-Plated
EXTERNAL AMPLIFIER
Recommended Amplifier Power Per Channel
30 watts → 200 watts
FM Audio Video balances product selection and depth with accessibility and a customer service staff that can demystify your home stereo, car audio or home theatre purchase. We have years of combined consumer electronics experience and our wealth of knowledge and understanding is the asset that helps us shine in a ocean of complacency and misinformation.
Expert
Custom Installation
We offer the finest custom installations along with expertise and personal service.
Expert
Custom Installation
We offer the finest custom installations along with expertise and personal service.
Authorized Dealer
Car Audio
FM Audio Video has been satisfying the Car Audio & Multimedia needs in Brantford and surrounding areas.
5 Pounds of Coffee
Price Match Guarantee
We will give you 5 pounds of coffee if we don't beat your best offer.
We have a large collection of exceptional brands
---