Bowers & Wilkins 800 Series Diamond Stand-mount Speaker In White - 805 D4 (W)
Bowers & Wilkins 800 Series Diamond Stand-mount Speaker In White - 805 D4 (W)
805 D4 (W) (Each)
Bowers & Wilkins 800 Series Diamond Stand-mount Speaker In Gloss Black - 805 D4 (GB)
805 D4 (GB) (Each)
Bowers & Wilkins 800 Series Diamond Stand-mount Speaker In White - 805 D4 (W)
805 D4 (W) (Each)
Bowers & Wilkins 800 Series Diamond Stand-mount Speaker In Satin Walnut - 805 D4 (SW)
805 D4 (SW) (Each)
Bowers & Wilkins 800 Series Diamond Stand-mount Speaker In Satin Rosenut - 805 D4 (SR)
805 D4 (SR) (Each)
Availability
Schedule Delivery
---
The 805 D4 stand-mount loudspeaker is the most compact model in the 800 Series Diamond™ range, but it's still packed with advanced technologies, including the Diamond dome tweeter and the Solid Body Tweeter-on-Top.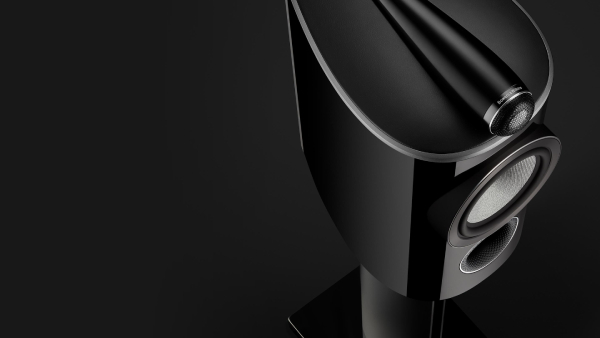 Little Diamond
805 D4 might be smaller than its floorstanding siblings, but it's no lightweight: its beautifully constructed Reverse-Wrap cabinet, stiff aluminium bass pods and 165mm (6.5in) Continuum™ mid-bass cone afford it exceptional bass extension and scale for a relatively compact speaker.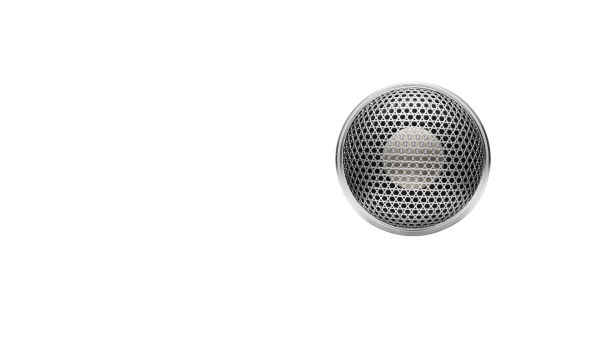 Diamond dome tweeter
One of our most significant accomplishments over the past two decades, the ultra-stiff, supremely accurate Diamond dome tweeter is the perfect combination of low mass, exceptional stiffness and outstanding accuracy. 15 years after we introduced it, we haven't found a better tweeter dome technology.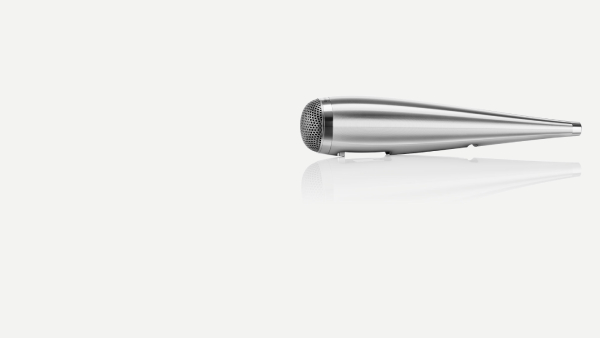 Solid Body Tweeter assembly
Our newest Solid Body Tweeter-on-Top housing features an elongated form with a longer tube-loading system, producing an even more free and open sound with high frequencies. The carefully decoupled housing is milled from a single solid block of aluminium to better resist resonance.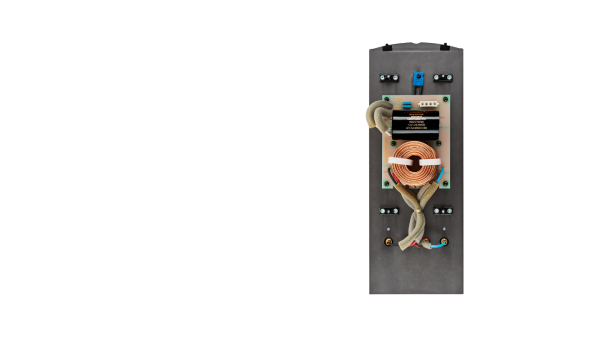 Rear-mounted crossover
The new reverse-wrap orientation of the cabinet on 805 D4 means we can place its sensitive crossover components inside their own, dedicated space within the cabinet, which has critical benefits to both performance and serviceability. We've taken the opportunity to upgrade the speaker terminals, too.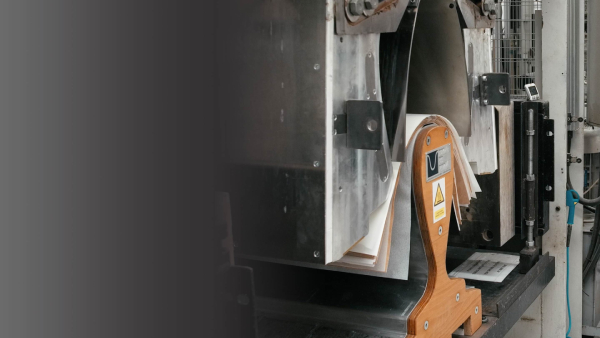 The science of sound
Innovation is at the heart of everything we do. We question, we examine, we understand and then we evolve. We use computer modelling to explore and reimagine every aspect of loudspeaker design. Learn more about all the technologies that combine to make 800 Series Diamond so special here.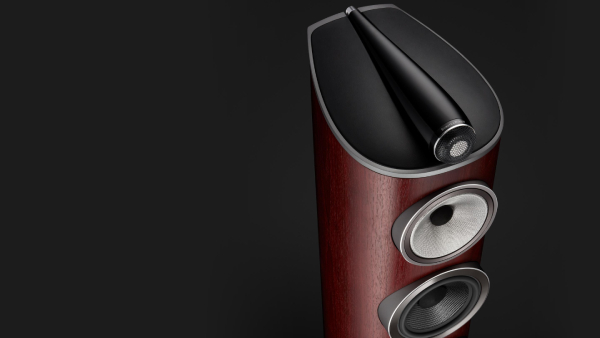 Go large
Why step up from 805 D4 to 804 D4? First, 804 D4 is a three-way speaker, with twin 165mm (6.5in) Aerofoil™ bass cones – and that has huge benefits to its power and scale. Second, as a three-way speaker, it includes a dedicated midrange cone, so voices and other details will sound more accurate.
Specifications
Sensitivity
88dB (on axis at 2.83Vrms at 1m)
Frequency response
42Hz to 28kHz (+/-3dB from reference axis)
Finishes - Grille
Black, Grey, Black, Grey
Frequency range
34Hz to 35kHz
Finishes - Cabinet
Gloss Black White Satin Rosenut Satin Walnut
Net weight
15.55kg
Dimensions
Height: 440mm, Width: 240mm, Depth: 373mm
Drive units
1x ø25mm (1in) diamond dome high-frequency, 1x ø165mm (6.5in) Continuum cone bass midrange
Description
2-way vented-box system
Max. recommended cable impedance
0.1Ω
Harmonic distortion
2nd and 3rd harmonics (90dB,1m on axis), <1% 90Hz – 20kHz, <0.3% 120Hz – 20kHz
Technical features
Diamond tweeter, Solid body Tweeter-on-Top, Continuum™ cone bass/mid, Anti-Resonance plug, Matrix™, Flowport
Recommended amplifier power
50W – 120W into 8Ω on unclipped programme
Nominal impedance
8Ω (minimum 4.6Ω)
FM Audio Video balances product selection and depth with accessibility and a customer service staff that can demystify your home stereo, car audio or home theatre purchase. We have years of combined consumer electronics experience and our wealth of knowledge and understanding is the asset that helps us shine in a ocean of complacency and misinformation.
Expert
Custom Installation
We offer the finest custom installations along with expertise and personal service.
Expert
Custom Installation
We offer the finest custom installations along with expertise and personal service.
Authorized Dealer
Car Audio
FM Audio Video has been satisfying the Car Audio & Multimedia needs in Brantford and surrounding areas.
5 Pounds of Coffee
Price Match Guarantee
We will give you 5 pounds of coffee if we don't beat your best offer.
We have a large collection of exceptional brands
---