Bowers & Wilkins 800 Series Diamond Floor-standing Speaker With Turbine Head Enclosure - 802 D4 (SR)
Bowers & Wilkins 800 Series Diamond Floor-standing Speaker With Turbine Head Enclosure - 802 D4 (SR)
802 D4 (SR) (Each)
Bowers & Wilkins 800 Series Diamond Floor-standing Speaker With Turbine Head Enclosure -802 D4 (SW)
802 D4 (SW) (Each)
Bowers & Wilkins 800 Series Diamond Floor-standing Speaker With Turbine Head Enclosure - 802 D4 (SR)
802 D4 (SR) (Each)
Bowers & Wilkins 800 Series Diamond Floor-standing Speaker With Turbine Head Enclosure - 802 D4 (W)
802 D4 (W) (Each)
Bowers & Wilkins 800 Series Diamond Floor-standing Speaker With Turbine Head Enclosure - 802 D4 (GB)
802 D4 (GB) (Each)
Availability
Schedule Delivery
---
Built to similar proportions as the flagship 801 D4, the 802 D4 offers much of the performance of its sibling, including the same Turbine™ Head enclosure for its midrange drive unit, yet is more affordable overall.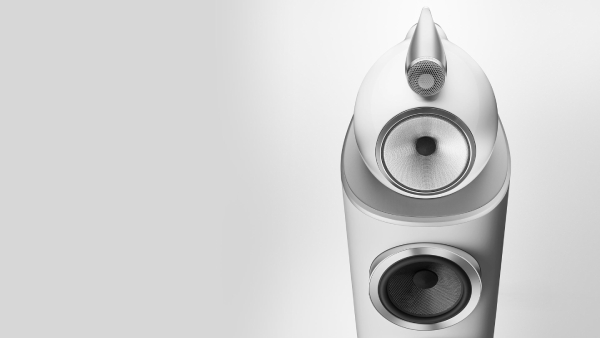 Absolute elegance
802 D4's svelte proportions and beautiful painted or real-wood-veneer finishes make for an elegant living-room companion – but one that doesn't compromise on performance. Perfect for reference-grade stereo listening and an excellent choice in home theatre applications.
Aerofoil™ bass cone
Our Aerofoil bass cone technology remains an outstanding solution to the conundrum of combining low mass and high stiffness in bass cones, thanks to its carbon-fibre skin and variable-profile foam core. Now, we have added the foam Anti-Resonance Plug for lower distortion and even cleaner bass.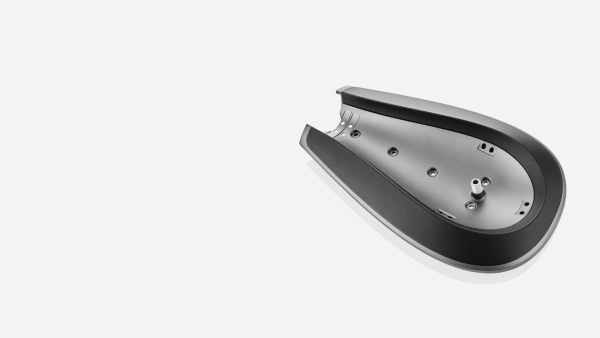 Aluminium top-plate
Every stereo model in the new 800 Series Diamond™ range has a significantly upgraded cabinet with an all-new aluminium top-plate. This also provides a perfect mounting point for all-new Leather by Connolly trim, with luxurious black leather for dark cabinets and light grey for lighter finishes.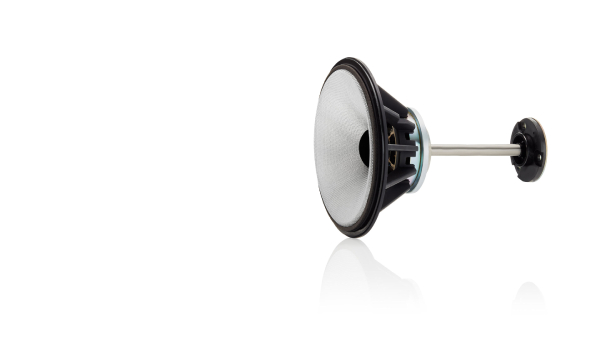 Decoupled midrange assembly
Like its floorstanding siblings in the new range, 802 D4 has a dedicated midrange cone using three key Bowers & Wilkins technologies: the Continuum™ cone, Biomimetic Suspension and midrange decoupling, the latter ensuring minimal interference from the operation of the loudspeaker's bass drivers.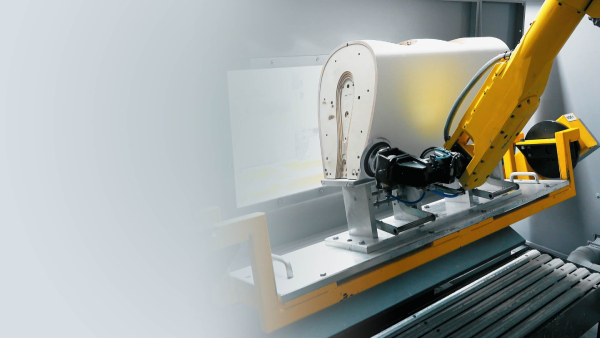 The science of sound
Innovation is at the heart of everything we do. We question, we examine, we understand and then we evolve. We use computer modelling to explore and reimagine every aspect of loudspeaker design. Learn more about all the technologies that combine to make 800 Series Diamond so special here.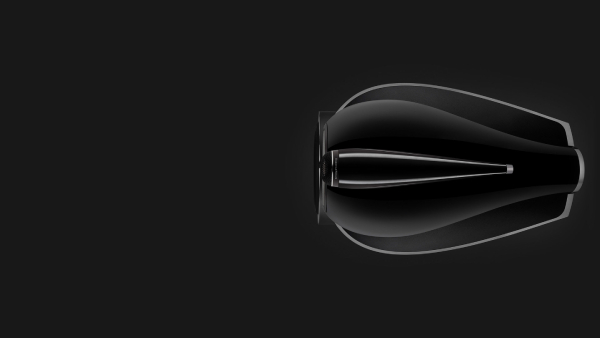 One of our best
802 D4 is a very special loudspeaker in its own right, with a thrilling blend of performance and style that other loudspeakers will find hard to emulate. Only one model in our range can best it – the flagship 801 D4, which has 250mm (10in) bass cones in a more substantial low-frequency enclosure.
Specifications
Recommended amplifier power
50W – 500W into 8Ω on unclipped programme
Max. recommended cable impedance
0.1Ω
Nominal impedance
8Ω (minimum 3.0Ω)
Harmonic distortion
2nd and 3rd harmonics (90dB,1m on axis), <1% 70Hz – 20kHz, <0.3% 100Hz – 20kHz
Sensitivity
90dB (on axis at 2.83Vrms at 1m)
Frequency response
17Hz to 28kHz (+/-3dB from reference axis)
Frequency range
14Hz to 35kHz
Drive units
1x ø25mm (1in) diamond dome high-frequency, 1x ø150mm (6in) Continuum cone FST midrange, 2x ø200mm (8in) Aerofoil cone bass units
Description
3-way vented-box system
Technical features
Diamond tweeter, Solid body Tweeter-on-Top, Continuum™ cone FST, Anti-Resonance plug, Biomimetic Suspension, Turbine™ Head, Matrix™, Aerofoil™ cone bass units, Flowport
Dimensions
Height: 1218mm, Width: 413mm, Depth: 602mm
Net weight
88.10kg
Finishes - Cabinet
Gloss Black, White, Satin Rosenut, Satin Walnut
Finishes - Grille
Black, Grey, Black, Grey
FM Audio Video balances product selection and depth with accessibility and a customer service staff that can demystify your home stereo, car audio or home theatre purchase. We have years of combined consumer electronics experience and our wealth of knowledge and understanding is the asset that helps us shine in a ocean of complacency and misinformation.
Expert
Custom Installation
We offer the finest custom installations along with expertise and personal service.
Expert
Custom Installation
We offer the finest custom installations along with expertise and personal service.
Authorized Dealer
Car Audio
FM Audio Video has been satisfying the Car Audio & Multimedia needs in Brantford and surrounding areas.
5 Pounds of Coffee
Price Match Guarantee
We will give you 5 pounds of coffee if we don't beat your best offer.
We have a large collection of exceptional brands
---