Bowers & Wilkins 800 Series Diamond Floor-standing Speaker In Satin Rosenut - 803 D4 (SR)
Bowers & Wilkins 800 Series Diamond Floor-standing Speaker In Satin Rosenut - 803 D4 (SR)
803 D4 (SR) (Each)
Bowers & Wilkins 800 Series Diamond Floor-standing Speaker In Satin Rosenut - 803 D4 (SR)
803 D4 (SR) (Each)
Bowers & Wilkins 800 Series Diamond Floor-standing Speaker In Gloss Black - 803 D4 (GB)
803 D4 (GB) (Each)
Bowers & Wilkins 800 Series Diamond Floor-standing Speaker In White - 803 D4 (W)
803 D4 (W) (Each)
Bowers & Wilkins 800 Series Diamond Floor-standing Speaker In Satin Walnut - 803 D4 (SW)
803 D4 (SW) (Each)
Availability
Schedule Delivery
---
Our most compact headed model brings all the technical advantages of a dedicated midrange enclosure – the Turbine™ Head, with its decoupled midrange cone – to a smaller footprint that's easily accommodated in any home.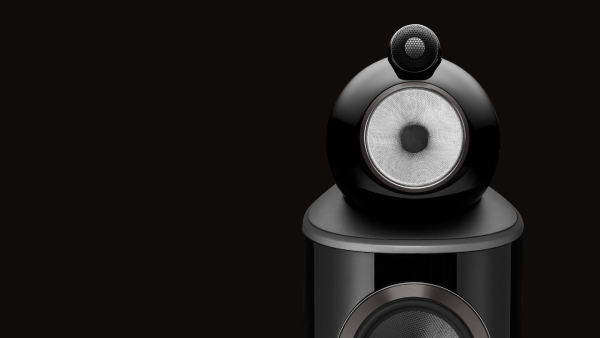 Small wonder
803 D4 may be notably more compact than the 801 D4 or 802 D4, but it still bristles with technical innovation, most obviously in its use of a three-box construction. Its 130mm (5in) midrange cone is carefully isolated from the impact of its bass cones thanks to its Turbine Head enclosure.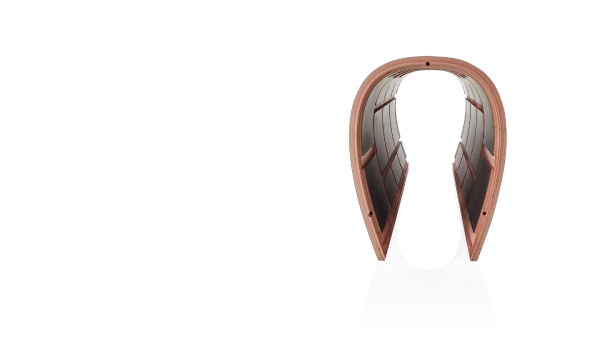 Reverse Wrap cabinet
Instead of a conventional loudspeaker box, our cabinets are made from a continuous curved section of wood, with the drive units mounted at the heart of the curvature. This stiffer, more inert structure resists mechanical resonances far better and also ensures better dispersion of sound.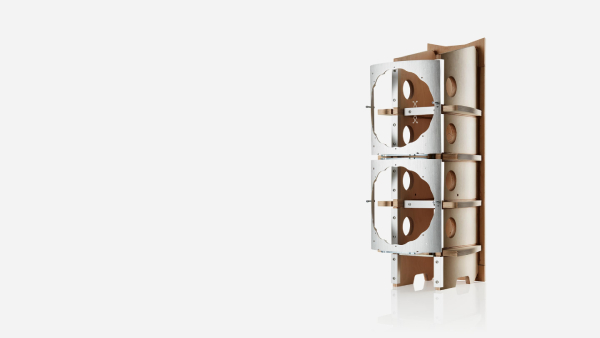 Enhanced Matrix
Matrix bracing uses interlocking panels to reinforce loudspeaker cabinet walls in all directions internally, reducing resonance and creating a more believable soundstage. The Matrix assembly in 803 D4 is our best yet, ensuring optimum scale, power and intelligibility.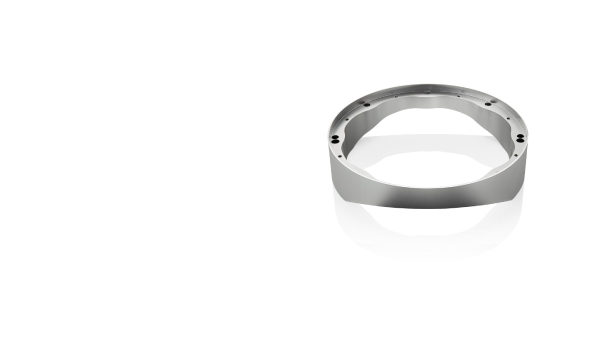 Aluminium bass pods
803 D4 mounts two Aerofoil™ bass cones in twin solid aluminium bass pods, each of which is clamped into an aluminium plate fixed to the stiffest part of its curved cabinet. Formed as single pieces of metal, these stiff structures provide the perfect mechanical location for those powerful bass cones.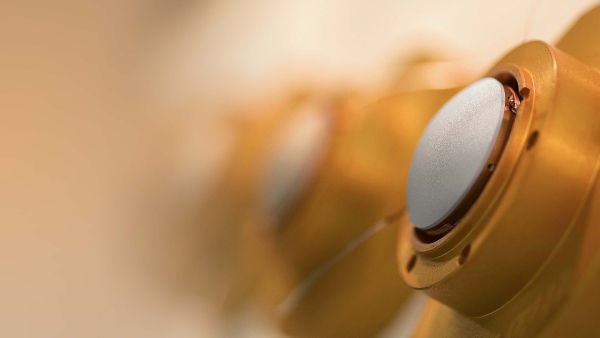 The science of sound
Innovation is at the heart of everything we do. We question, we examine, we understand and then we evolve. We use computer modelling to explore and reimagine every aspect of loudspeaker design. Learn more about all the technologies that combine to make 800 Series Diamond™ so special here.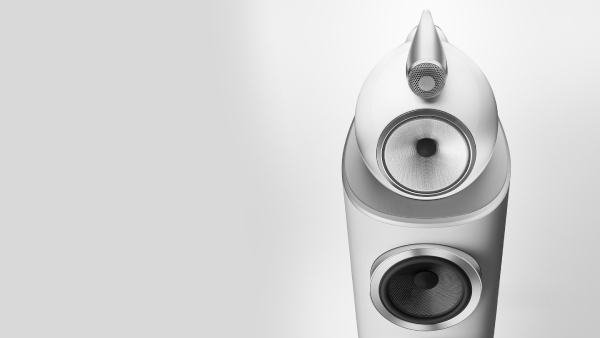 Step up for more power
803 D4 features all the most iconic ingredients in the 800 Series Diamond range including, of course, that famous headed enclosure. It is, however, smaller than its other siblings. Step up to the 802 D4, and you'll get both larger 200mm (8in) bass cones and a larger 150mm (6in) midrange driver.
Specifications
Recommended amplifier power
50W – 500W into 8Ω on unclipped programme
Max. recommended cable impedance
0.1Ω
Nominal impedance
8Ω (minimum 3.0Ω)
Harmonic distortion
2nd and 3rd harmonics (90dB,1m on axis), <1% 80Hz – 20kHz, <0.3% 100Hz – 20kHz
Sensitivity
90dB (on axis at 2.83Vrms at 1m)
Frequency response
19Hz to 28kHz (+/-3dB from reference axis)
Frequency range
16Hz to 35kHz
Drive units
1x ø25mm (1in) diamond dome high-frequency, 1x ø130mm (5in) Continuum cone FST midrange, 2x ø180mm (7in) Aerofoil cone bass units
Description
3-way vented-box system
Technical features
Diamond tweeter, Solid body Tweeter-on-Top, Continuum™ cone FST, Anti-Resonance plug, Biomimetic Suspension, Turbine™ Head, Matrix™, Aerofoil™ cone bass units, Flowport
Dimensions
Height: 1165mm, Width: 357mm, Depth: 511mm
Net weight
62.15kg
Finishes - Cabinet
Gloss Black, White, Satin Rosenut, Satin Walnut
Finishes - Grille
Black, Grey, Black, Grey
FM Audio Video balances product selection and depth with accessibility and a customer service staff that can demystify your home stereo, car audio or home theatre purchase. We have years of combined consumer electronics experience and our wealth of knowledge and understanding is the asset that helps us shine in a ocean of complacency and misinformation.
Expert
Custom Installation
We offer the finest custom installations along with expertise and personal service.
Expert
Custom Installation
We offer the finest custom installations along with expertise and personal service.
Authorized Dealer
Car Audio
FM Audio Video has been satisfying the Car Audio & Multimedia needs in Brantford and surrounding areas.
5 Pounds of Coffee
Price Match Guarantee
We will give you 5 pounds of coffee if we don't beat your best offer.
We have a large collection of exceptional brands
---