Sony WM1AM2 Walkman Digital Media Player - NWWM1AM2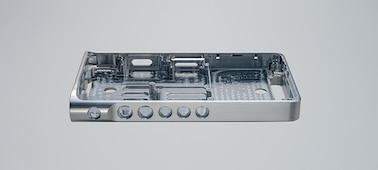 Aluminium frame
An aluminum-alloy frame provides a highly rigid case that's resistive to electrical noise and other interference for stable, high-quality sound.
Faithful sound reproduction
S-Master™ HX digital amp technology, independently developed for Walkman®, is compatible with the Native DSD format, and supports balanced and high power output. It reduces distortion and noise across a wide range of frequencies, for rich and full-bodied sound, further enhanced by new high-quality sound lead-free solder.
An even stronger power supply
The WM1AM2 boasts an even stronger power supply than its predecessor, not only in the analogue block but also in the digital block—an idea inspired by our flagship digital music player, the DMP-Z1.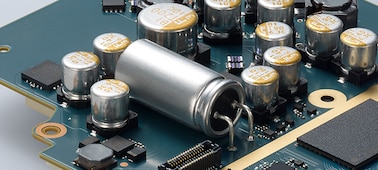 Large, solid high-polymer capacitor
Adopted as battery assist for the amplifier block, the newly developed large solid high polymer capacitor offers large capacitance and low resistance. Able to instantaneously supply large amounts of power, it can accurately output signals by preventing sudden falls in voltage. This contributes to clear, powerful and accurate bass sound, as well as clear vocals.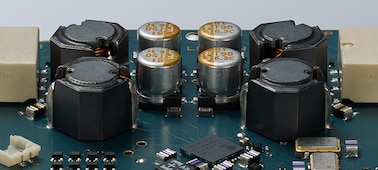 FT CAP3 (High-polymer capacitor)
Custom-made for Sony and tuned by Sony engineers, FT CAP3 is adopted for all bypass capacitors in the audio block power supply. Drawing on know-how cultivated in high-end home audio development, it has helped to improve sound expression and create a smoother sound, with a wider sound space, more transparency, and tighter bass.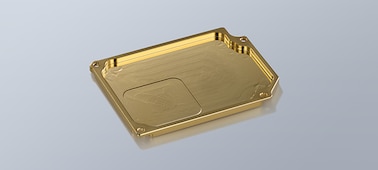 OFC milled block
An OFC milled block covers the digital block, helping both to strengthen digital ground and improve noise shielding from digital block elements such as the application processor and memory devices. The result is a clearer sound that appears to rise up from silence.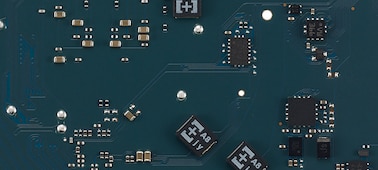 High-polymer capacitors
The high-polymer capacitors within the WM1AM2 are used to strengthen the power supply of the amp block for unbalanced output, enhancing low-range reproduction performance for a more expansive listening experience.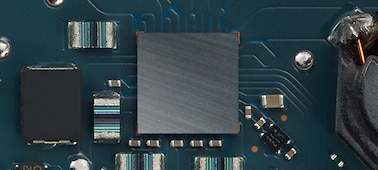 Film capacitors
High quality film capacitors deliver voltage with a linear response across frequencies, resulting in reduced distortion and noise.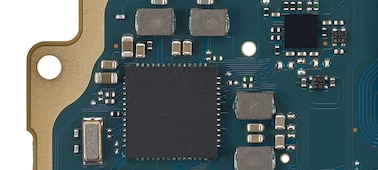 Winding inductors
Replacing the conventional laminated capacitor, winding inductors in the digital block power supply contribute to a pure sound.
Oxygen-free copper cable
A low-resistance oxygen-free copper (OFC) cable offers low distortion and superior channel separation.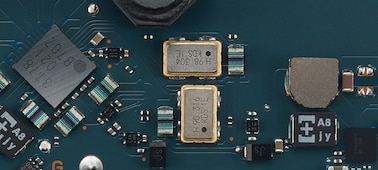 Crystal oscillators
Two compact low-phase-noise crystal oscillators ensure precision clock stability at sampling rate multiples of 44.1kHz and 48kHz. The crystal electrode piece is formed with gold vapour deposition for enhanced electric characteristics and improved instrumental separation. This helps remove a veil and reduce noise to realize clear, open sound reproduction.
Fine Sound Register
The surface mounted Fine Sound Register ensures even, effective distribution of power to the circuit components, for consistent sound quality.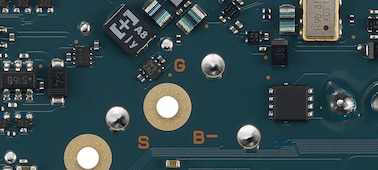 Newly developed reflow solder containing gold
This is the first time Sony has used reflow solder containing gold, and it features extensively across the circuit board surface—so the overall effect is significant, including improved sound localization and a wider sound space.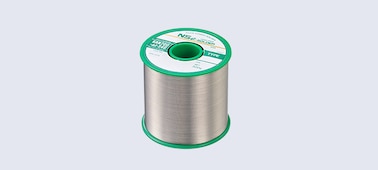 High-quality solder containing gold
The exceptional conductivity of gold ensures absolutely minimal signal loss. For clearer sound and vocals, a premium, audio-grade lead-free solder with a small amount of gold connects the circuit of the WM1AM2 to the battery.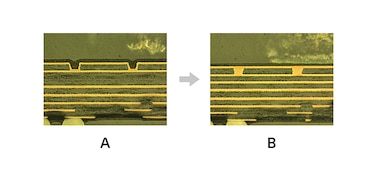 Low dielectric circuit board and filled via
The printed circuit board uses low dielectric material to realize accurate signal transmission, while the via holes are filled with copper to further reduce impedance. The result is a wide sound space with clear, bright sound. [A] Normal via [B] Filled via
Optimized circuit board layout
By dividing the Audio block and the Power/Digital block, the circuit board layout has been optimized to ensure sound quality is unaffected by digital interference.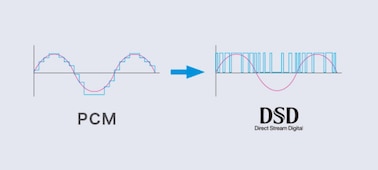 DSD Remastering Engine
PCM (Pulse Code Modulation) audio is resampled into an 11.2MHz DSD (Direct Stream Digital) ultra-high-frequency 1-bit audio stream. The single-bit stream delivered to the DAC has a character far closer to that of analogue, giving you even more ways to enjoy your music.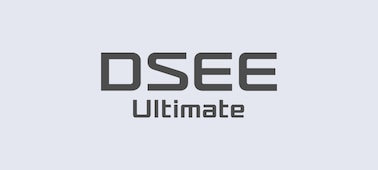 DSEE Ultimate
Using Edge-AI (Artificial Intelligence), DSEE Ultimate™ (Digital Sound Enhancement Engine) upscales compressed digital music files in real time. And the evolving algorithm now delivers even greater benefits for CD-quality (16bit 44.1/48kHz) lossless codec audio. Restoring acoustic subtleties and dynamic range, it provides a richer, more complete listening experience.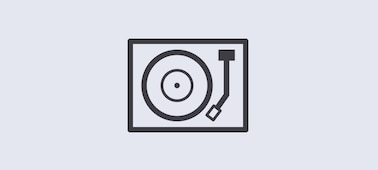 Vinyl Processor
Give the warmth and character of vinyl back to your digital tracks. Enjoy subtle reproduction of the low-frequency resonance, tone-arm resistance and surface noise to deliver an authentic listening experience.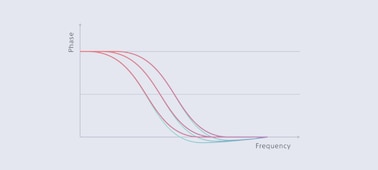 DC Phase Linearizer
Our DC Phase Linearizer works to effectively replicate a wide variety of sonic signatures. It applies digital-signal processing to match the phase characteristics of various types of analog amplifier to deliver a purer, more analog-like sound. Choose from six phase character settings.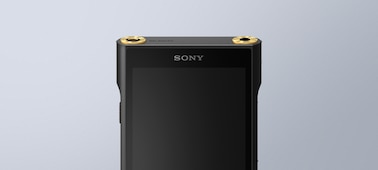 Balanced connection
The Walkman® features a balanced single plug, designed for the Ø4.4 mm balanced connection cable. This separates left and right sound signals, while minimizing signal transmission loss and resulting sound deterioration.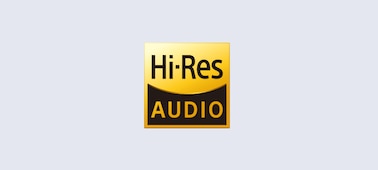 Every note as the artist intended
Take your digital music collection to another level with High-Resolution Audio. By capturing and reproducing digital audio at a higher rate than CD (24-bit/96 kHz and beyond), High-Resolution Audio allows you to get closer to the original studio recording.
11.2 MHz DSD Native/PCM 384 kHz
Supreme quality with 11.2 MHz DSD native using balanced headphones and PCM 384 KHz/32-bit support.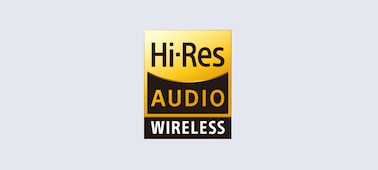 Hi-Res Audio Wireless
Enjoy High-Resolution Audio quality without wires thanks to LDAC, our premium wireless codec. With 3x the bitrate of standard BLUETOOTH® technology, you can enjoy a superior listening experience for all your music.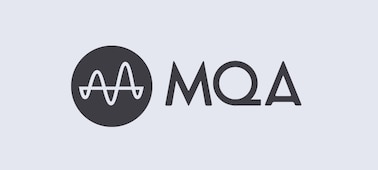 MQA™
The Walkman includes MQA technology, which enables you to play back MQA audio files.
For the discerning music listener
With its aluminum body, twin headphone jacks, and large 5.0‑in screen, the WM1AM2 has a high-end look and feel—so wherever you go, your music travels in style.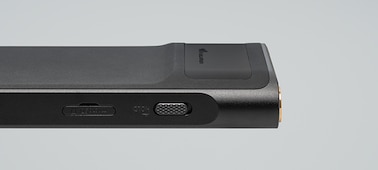 Distinctive rear section
The machine-carved aluminum rear frame offers high rigidity, contributing to clear, transparent sound reproduction. The inclusion of larger audio parts to enhance sound quality is evident in the distinctive rear section, which is noticeably thicker than its predecessor.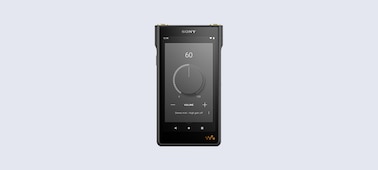 Analogue style
The volume UI on the WM1AM2 echoes classic analogue design—a nice little detail to further enhance your listening enjoyment.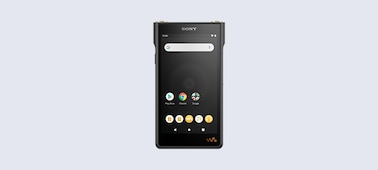 Wi-Fi lets you stream and download even more music
Supported by Android™ and compatible with Wi-Fi, the WM1AM2 gives you even more freedom to enjoy music. Listen to your favourite streaming and music apps on your Walkman or connect to a PC to download tracks and playlists from your music collection.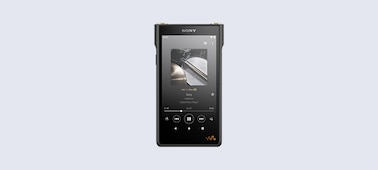 Large 5.0‑in display
Smooth and responsive, the large 5.0‑in (12.7-cm) touchscreen display has been enlarged from its predecessor's 4.0‑in (10.2-cm) display and upgraded to HD.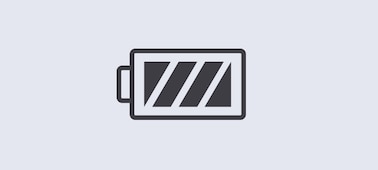 Long battery life
Immerse yourself in your music with up to 40 hours of non-stop 96 kHz FLAC High-Resolution Audio playback.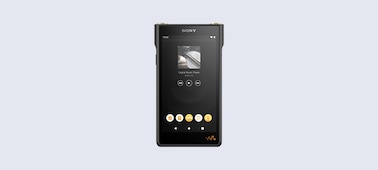 Walkman® Home Screen
With the Walkman® Home Screen, you can customize the home display to suit your needs.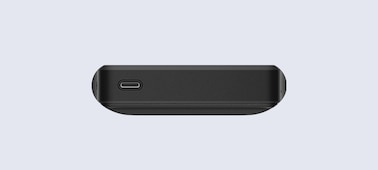 USB Type-C® port
A USB Type-C® port, compatible with USB 3.2 Gen1, offers fast music file transfer and easy connectivity with a range of devices.
Expandable storage
With 128 GB integrated memory and an SD card slot, the WM1AM2 lets you take even the biggest music collections on the go.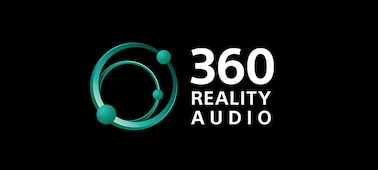 So immersive. So real.
Immerse yourself in sound all around you. As real as if you are there at a live concert or with the artist recording in a studio. With 360 Reality Audio, music has never been so immersive and so real. The WM1AM2 lets you enjoy 360 Reality Audio.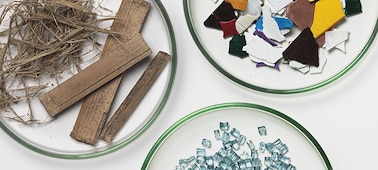 Sustainability in mind
Our products are not only designed to be stylish but also with the environment in mind. No plastic is used in the packaging material for the WM1AM2, reflecting Sony's commitment to reducing the environmental impact of our products and practices.
Size & Weight
Dimensions (W x H x D)
Approx. 3.17 inches x 5.62 inches x 0.82 inches
Weight
Approx. 10.55 oz
Wi-Fi
Frequency Band
2.4/5 GHz
POWER
BATTERY LIFE - CONTINUOUS PLAYBACK MUSIC (W.MUSIC APP)
MP3 (128 kbps) / Stereo mini-jack: Approx. 40 hrs, MP3 (128 kbps) / Balanced standard-jack: Approx. 40 hrs, FLAC (96 kHz / 24 bit) / Stereo mini-jack: Approx. 40 hrs, FLAC (96 kHz / 24 bit) / Balanced standard-jack: Approx. 40 hrs, FLAC (192 kHz / 24 bit) / Stereo mini-jack: Approx. 35 hrs, FLAC (192 kHz / 24 bit) / Balanced standard-jack: Approx. 35 hrs, DSD (2.8224 MHz / 1 bit) / Stereo mini-jack: Approx. 25 hrs, DSD (2.8224 MHz / 1 bit) / Balanced standard-jack: Approx. 15 hrs, DSD (5.6448 MHz / 1 bit) / Stereo mini-jack: Approx. 18 hrs
BATTERY LIFE - CONTINUOUS PLAYBACK MUSIC (OTHER MUSIC APP)
MP3 (128 kbps) / Stereo mini-jack: Approx. 18 hrs, MP3 (128 kbps) / Balanced standard-jack: Approx. 18 hrs
Charging Time (full charge)
Approx. 4.5 hrs
Built-in battery
Built-in Rechargeable Lithium-ion Battery
Charging and Power supply
USB power (from a computer via a USB)
Storage Media
Memory Size
128 GB Actual available memory 103 GB
Playback & display
Music Searching Methods
All Songs,Artist,Release Year,Playlists,Album,Genre,Composer,Hi-Res,Recent Transfers,Folder,Cue sheet
Music Play Mode
Shuffle Playback,Repeat Off,Repeat 1 Song,Repeat All,All Range,Selected Range
Drag and Drop
Yes
Display Resolution
5.0 inch (12.7 cm), HD (1280 x 720 Pixels)
Display Type
TFT colour display with white LED-backlight
Sound Effects
Direct Source (Direct),10-Band equalizer, DSEE Ultimate, DC Phase Linearizer, Dynamic Normalizer, Vinyl Processor
Audio Playback
MP3: 32–320 kbps (supports VBR) / 32, 44.1, 48 kHz, WMA: 32–192 kbps (supports VBR) / 44.1 kHz, FLAC: 16, 24 bit / 8–384 kHz, WAV: 16, 24, 32 bit (Float/Integer) / 8–384 kHz, AAC: 16–320 kbps / 8–48 kHz, HE-AAC: 32–144 kbps / 8–48 kHz, Apple Lossless: 16, 24 bit / 8–384 kHz, AIFF: 16, 24, 32 bit / 8–384 kHz, DSD: 1 bit / 2.8 MHz, 5.6 MHz, 11.2 MHz, APE: 8, 16, 24 bit / 8–192 kHz (Fast, Normal, High), MQA: Supported
Headphone Out (Stereo mini-jack)
Frequency
20–40,000 Hz
Maximum Power Output (JEITA 16Ω/mW)
60 mW + 60 mW (High Gain)
Headphone Out (Balanced standard-jack)
Frequency
20–40,000 Hz
Maximum Power Output (JEITA 16Ω/mW)
250 mW + 250 mW (High Gain)
Software
Operating System
Android 11
Connectivity
Terminals
Headphone: Stereo mini jack, Balanced standard jack, External memory: Micro SD Micro SDHC Micro SDXC
Wireless Capabilities
Communication system: Bluetooth Specification Version 5.0, NFC: No, Supported Bluetooth profiles: Yes, Supported Codecs (Transmission): Yes, Supported Codecs (Reception): No
Accessibility
talkback
Yes
Specification
What's In The Box
USB Type-C®Cable (USB-A - USB-C), Operating Instructions, Reference Guide, Headphone jack cap (Stereo Mini), Headphone jack cap (Balanced Standard).