Definitive Technology All-Weather Loudspeaker With 5.5 x 10" Bass Radiator In white - AW6500 (W)
Definitive Technology All-Weather Loudspeaker With 5.5 x 10" Bass Radiator In Black - AW6500 (B)
Definitive Technology Ultra-performance all weather AW6500-B
Definitive Technology All-Weather Loudspeaker With 5.5 x 10" Bass Radiator In white - AW6500 (W)
Definitive Technology Ultra-performance all weather AW6500-W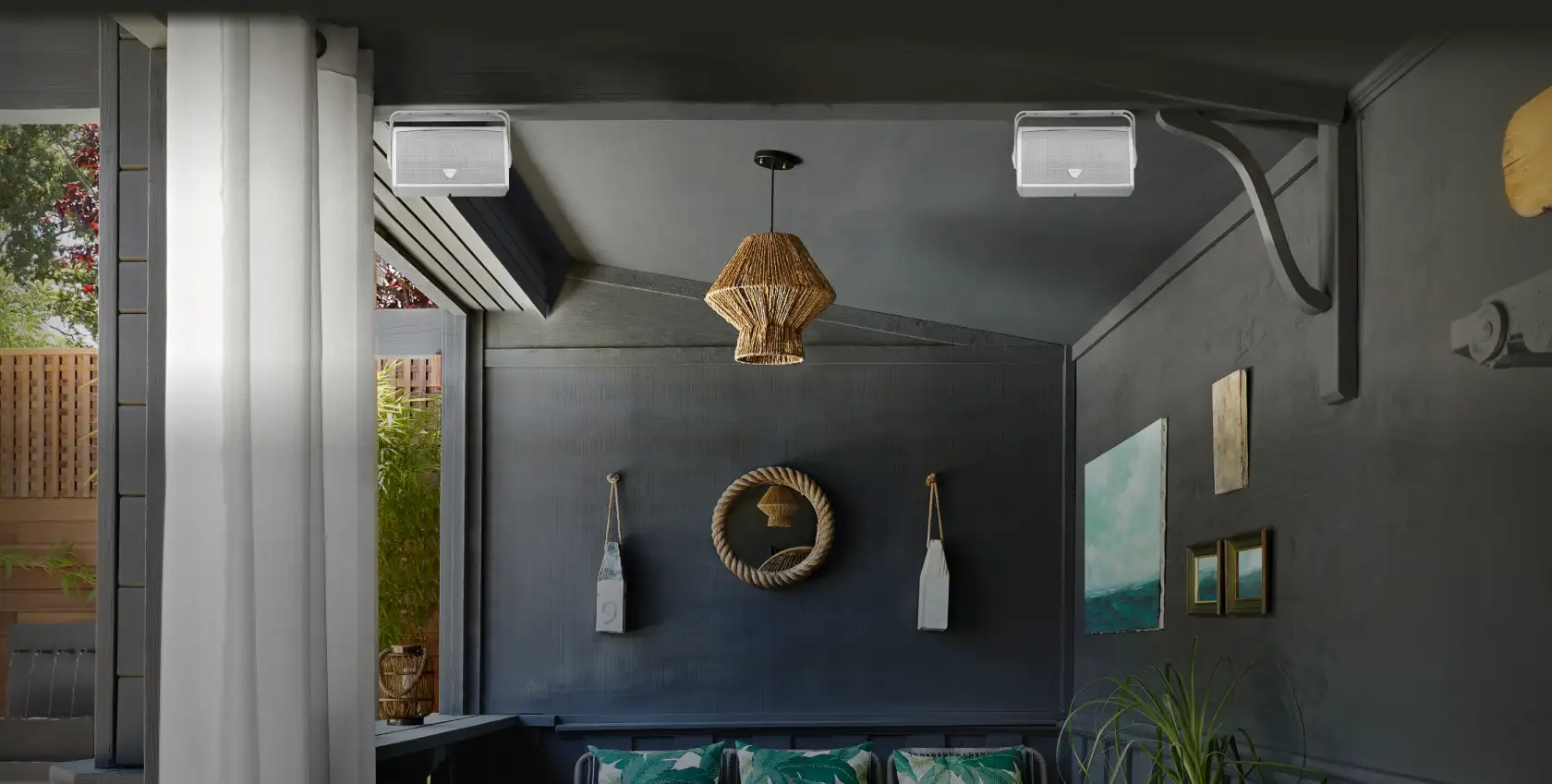 AW6500 All-Weather Loudspeaker
Expansive, Clear Indoor Sound, Outside
Loaded with a 6.5" mid-woofer and a huge 10" passive bass radiator for a truly expansive yet clean sound, the AW6500 transforms any outdoor space into your favorite listening space.

Weatherproof
Our watertight design protects your speaker from the elements
Impactful Sound
6.5" woofer and 10" bass radiator fill your outdoors with thrilling Definitive Technology sound
Flexible Placement
Galvanized steel mounting brackets for simple and flexible installations
Massive Outdoor Sound
As Clear as the Big, Blue Sky
The AW6500 combines high definition Aluminum Dome Tweeters that deliver clean, detailed treble, and a 6.5" BDSS™ mid/bass driver pressure-coupled with a huge 10" passive bass radiator that delivers unforgettably clear, deep, impactful bass you won't believe you're getting from a single outdoor speaker.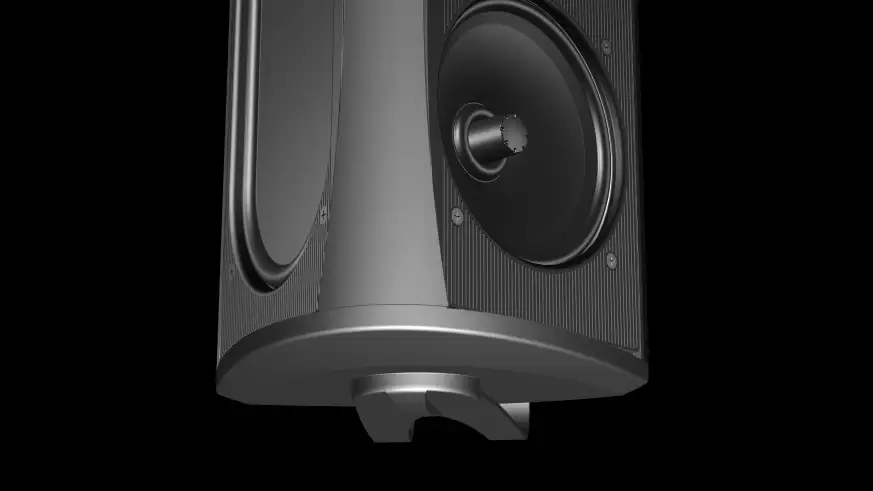 Custom-Engineered Drivers for clear, detailed outdoor sound
The same painstaking engineering and thoughtful material choices of Definitive Technology indoor speakers infuse the All-Weather Series.
The AW6500's 5.5 x 10" bass radiator, pressure coupled with the active BDSS mid/bass drivers, pumps out bass rivaling an 8" woofer in less space. You can fill the outdoors with rich, full-frequency audio even at low volume.
The AW6500's Aluminum Dome Tweeters feature ultralight, rigid construction that enables them to play significantly higher frequencies than we can hear, providing effortless, distortion-free performance within and beyond the audible range.
The AW6500's 6.5" woofers deliver deep audio throughout your outdoor space. Featuring the innovative Balanced Double Surround System (BDSS), the same driver technology found in our top indoor speakers, the AW6500 delivers output usually associated with a larger driver, while retaining a smaller driver's improved dispersion and midrange definition for clear, impactful sound.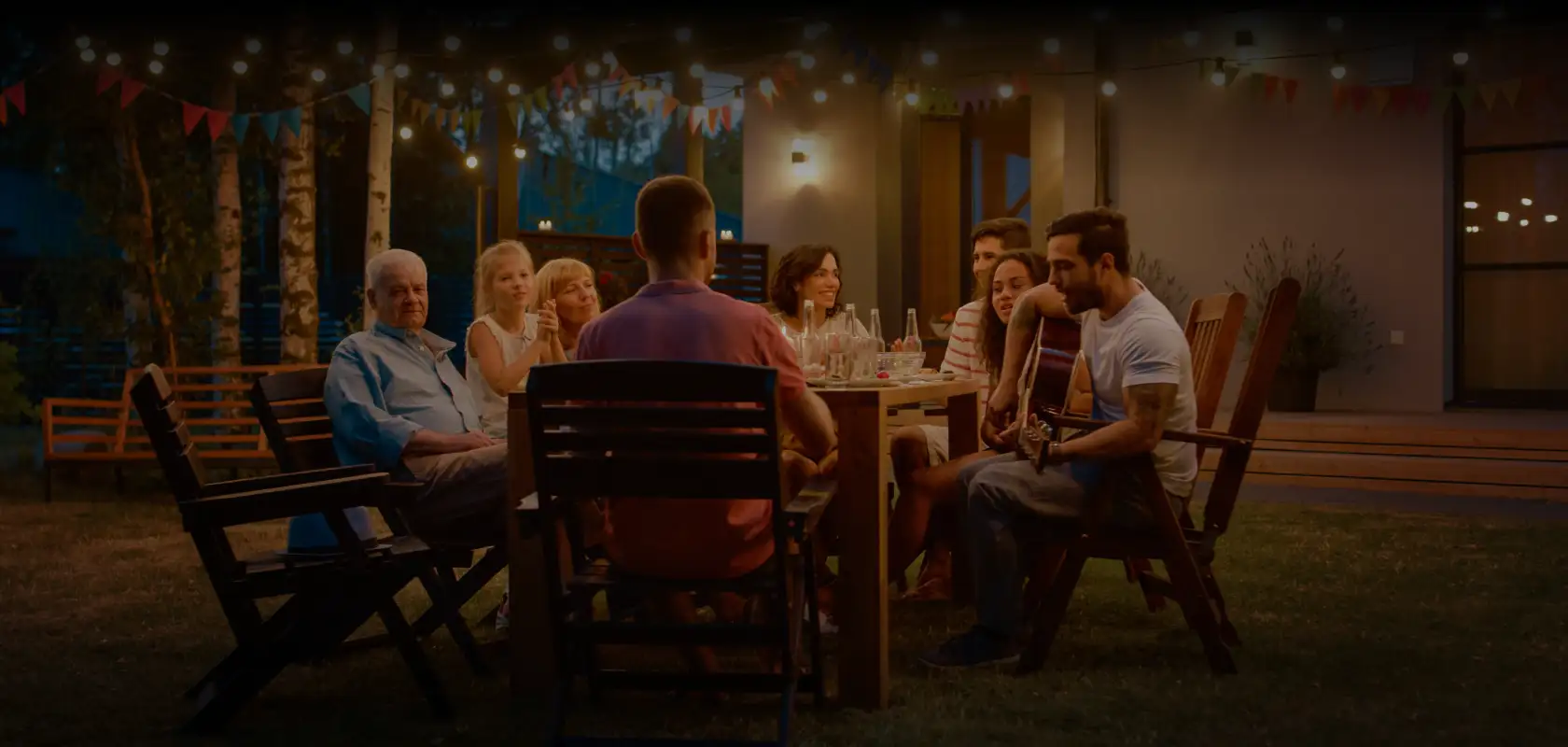 "Usually, you sacrifice some sound quality for durability with outdoor speakers. That's not the case with Definitive Technology's speakers, though. Despite featuring all-weather protection these speakers produce the kind of high-fidelity, surround sound-quality audio that will impress even the pickiest of audiophiles."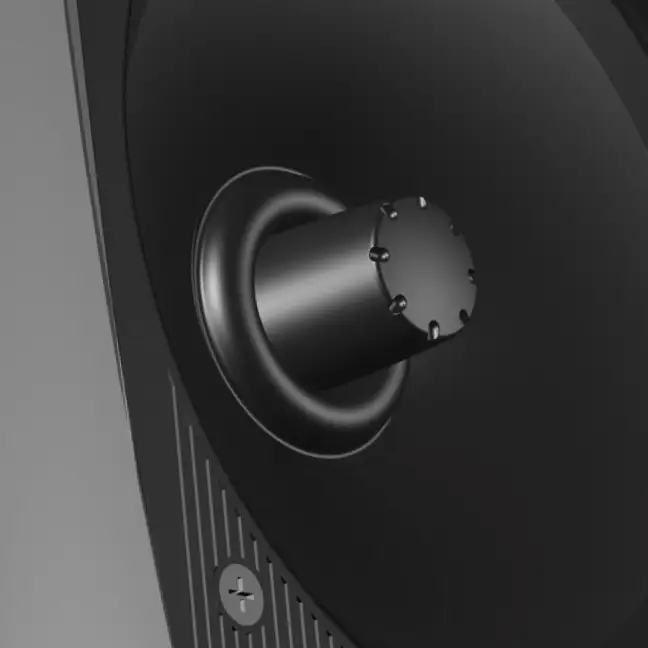 Integrated Waveguide for a smooth response
The cone's integrated waveguide smooths off-axis response for broad, even dispersion and better imaging throughout your space.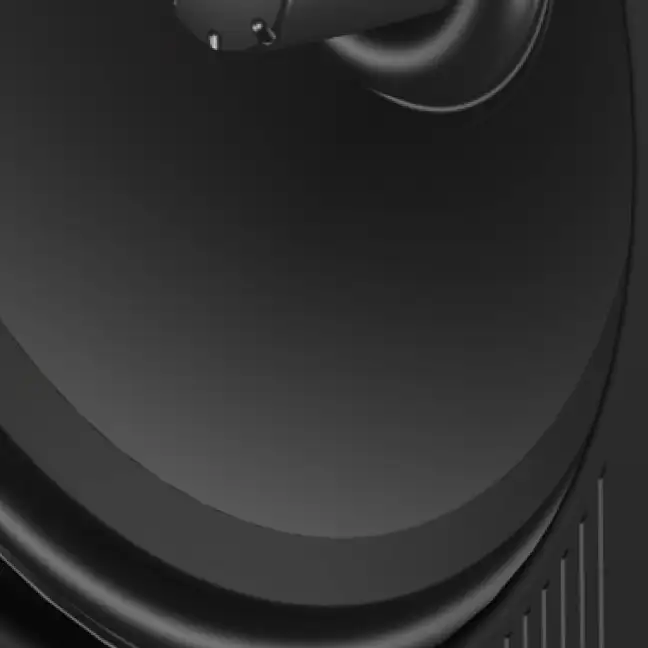 Mineral-filled Polymer Cone hear near and far
The AW6500 features a deeply drawn mineral-filled polymer cone, engineered using sophisticated 3D modeling techniques, for wide range performance.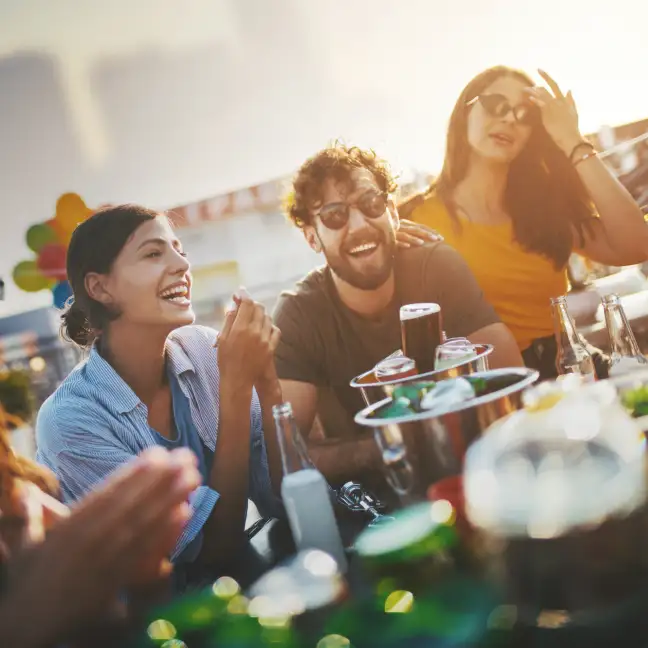 Wired For Fun
With its higher frequency response, zero-latency video sync, and rock-solid performance, the AW6500 delivers reliability and sound quality far beyond wireless speakers.
Built for the Long Haul
Weatherproof Wonders
Mount anywhere, hear everywhere: The integrated galvanized steel mounting brackets and unique enclosure shape enable full 360° rotation. Place your speakers just about anywhere while directing the audio to reach everywhere. Add as few or as many as desired; they scale to any outdoor space. And the AW6500 comes with a class-leading 5-year warranty.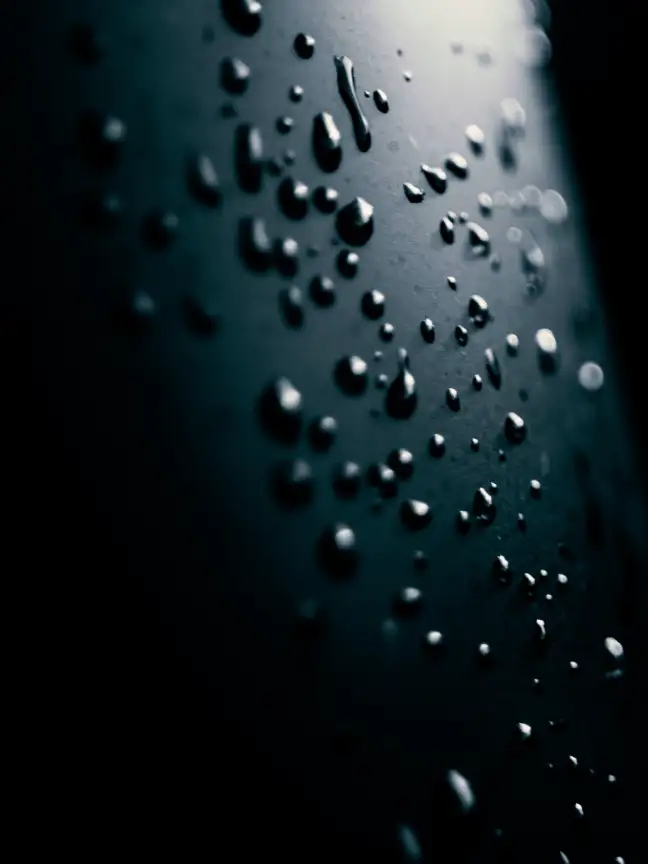 Ready to Play come rain or come shine
The All-Weather Series can withstand rain, snow, and temperature extremes that drive us mortals indoors. With Definitive Technology's proprietary weather seal defending the subwoofers, tweeters, and passive radiators, it's no wonder these loudspeakers boast a class-leading 5-Year Warranty.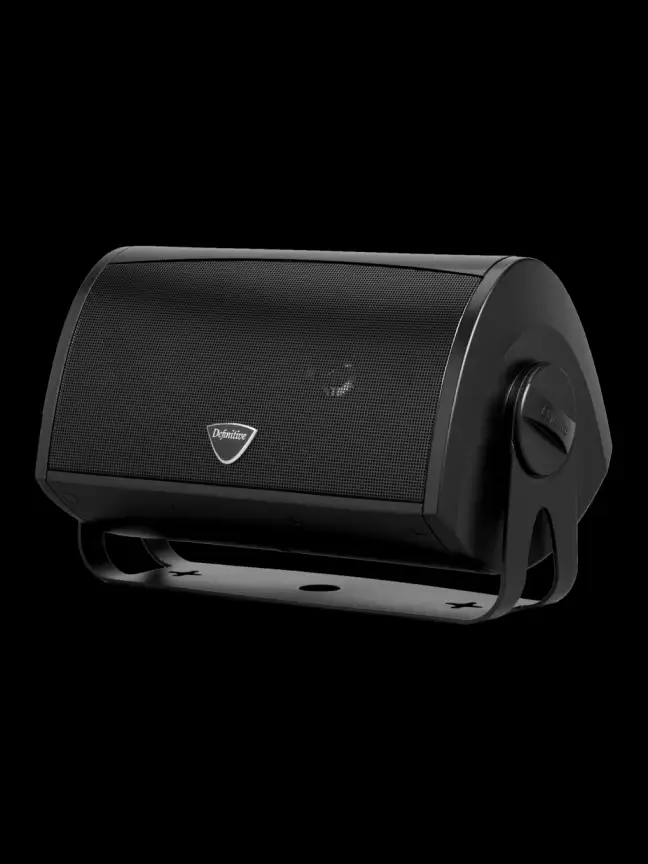 Tough PolyStone™ Exterior for durability and longevity
Definitive Technology's exclusive, rugged PolyStone™ enclosure can take all that nature can muster. The black finish is highly fade-resistant, and the white finish is both fade-resistant and paintable. For accurate outdoor audio, PolyStone enclosures, coupled with mesh aluminum grilles, provide an acoustically neutral, anti-resonant home for the tweeter, subwoofer, and passive radiator. They'll last for many years, and never stop sounding great.
OVERALL
Total Pieces
1
Included Accessories
(1) Wall Bracket with Thumb Screws
Cabinet Warranty
5 years
Drivers Warranty
5 years
Carton 1
17.5" (44.45 cm) h x 11.5" (29.21 cm) w x 11.5" (29.21 cm) d 10.42 lbs (4.73 kg)
ALL-WEATHER SPEAKER
Qty Included
1
Orientation
Horizontal, Vertical
Height
8.88" (22.56 cm)
Width
14.44" (36.68 cm)
Depth
9.25" (23.5 cm)
Weight
9.2 lbs (4.17 kg)
Driver Enclosure Type
PolyStone
Driver Complement
(1) 1" (2.54 cm) d (Round) Pure Aluminum Dome Tweeter, (1) 6.5" (16.51 cm) d (Round) BDSS Bass Mid/Woofer, (1) 5.5" (13.97 cm) h x 10" (25.4 cm) w (Oval) Pressure Driven Bass Radiator
Total Frequency Response
40 Hz → 30,000 Hz
Nominal Impedance
8 ohms
Sensitivity (1 watt @ 1 meter)
92 dB
Type
A/V Receiver Crossover Setting
Peak Power Handling
200 watts
A/V Receiver Crossover Settings
Large (40 Hz)
Speaker Inputs
(1) Pair of 5Way Binding Posts Gold Plated