Sennheiser Headphones Stereo On Ear HD 2.10
Sennheiser Headphones Stereo On Ear HD 2.10
HD 2.10
Availability
Schedule Delivery
---
Ultra lightweight and compact, the HD 2.10 can be folded together when not in use. Sennheiser dynamic drivers deliver thoroughly satisfying sound reproduction with powerful bass response.
The Sennheiser HD 2 Series – supreme musicality to go
Legendary Sennheiser quality never looked crisper. The new HD 2 series achieves the feat of being elegantly minimalist in design, yet tough enough for a life in motion. With a sound that lets your mobile device, i. e. your music, shine wherever you are.
Plug them in and get the most out of your portable device.
Sennheiser HD 2.10
A heavyweight in sound, as light as a breeze on your ears. These ultraslim yet robust headphones deliver a vibrant sound with a powerful bass response.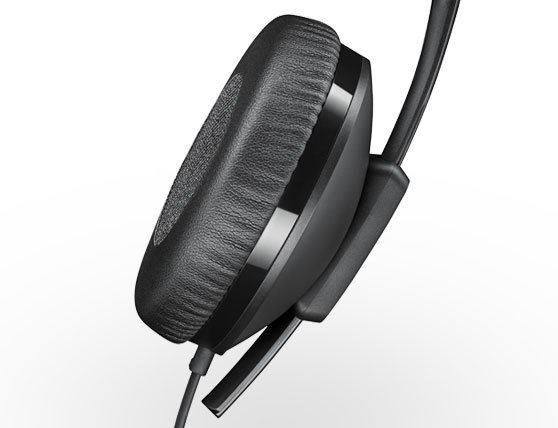 Have an upgrade "to go"
The HD 2.10 is clearly made for the mobile life. With its ultra slim and foldable yet sturdy design it is the perfect choice when you are looking for the right headphones to take the sound of your mobile device to the next level.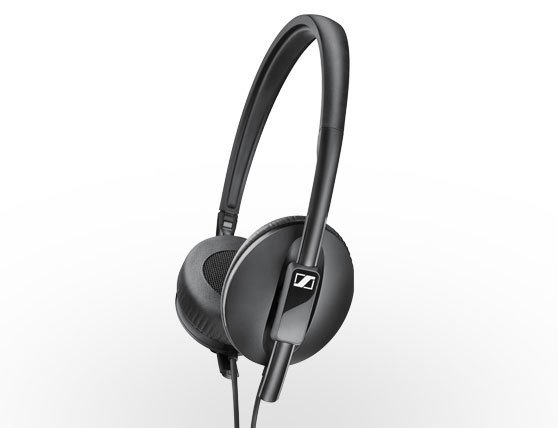 Experience the ability in portability
With its closed-back on-ear design the HD 2.10 offers ample isolation from ambient noise, mustering a powerful bass without compromising the territories of the mids and highs. Delivering a vibrant, rock-solid sound you can enjoy for hours on end, thanks to the excellent comfort of the premium leatherette earpads.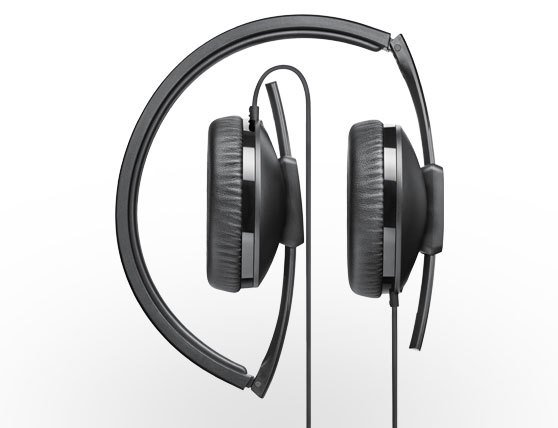 Look good while you enjoy the music
Reflecting the virtues of the Sennheiser sound quality, the design language of the HD 2.10 is clear, clean, and elegant. Timeless, yet of today. Well-conceived design both functional and attractive.
Technical Data
Transducer principle
Closed
Jack plug
3.5mm angled plug
Cable length
1.4 m
Ear coupling
On-Ear
THD, total harmonic distortion
<0.5% (1kHz/100dB)
Sound pressure level (SPL)
110dB (1kHz/1Vrms)
Frequency response
18 - 18,000 Hz
Impedance
26 Ω
Color
black
FM Audio Video balances product selection and depth with accessibility and a customer service staff that can demystify your home stereo, car audio or home theatre purchase. We have years of combined consumer electronics experience and our wealth of knowledge and understanding is the asset that helps us shine in a ocean of complacency and misinformation.
Expert
Custom Installation
We offer the finest custom installations along with expertise and personal service.
Expert
Custom Installation
We offer the finest custom installations along with expertise and personal service.
Authorized Dealer
Car Audio
FM Audio Video has been satisfying the Car Audio & Multimedia needs in Brantford and surrounding areas.
5 Pounds of Coffee
Price Match Guarantee
We will give you 5 pounds of coffee if we don't beat your best offer.
We have a large collection of exceptional brands
---