Marantz Slim 7.2 Channel 8K Ultra HD AV Receiver with HEOS Built-in - NR1711
Marantz Slim 7.2 Channel 8K Ultra HD AV Receiver with HEOS Built-in - NR1711
NR1711
Availability
Schedule Delivery
---

Slim 7.2Ch 8k Ultra HD AV Receiver with HEOS® Built-in
Hear the most musical sound from an elegantly slim profile. The Marantz NR1711 7.2ch 8K Ultra HD AV receiver drives immersive, high-fidelity audio from a compact chassis. At half the height of a traditional AV receiver, the NR1711 supports multi-dimensional audio formats Dolby Atmos®, Dolby Atmos Height Virtualization Technology, DTS:X®, and DTS Virtual:X™. You can experience these object-based audio codecs from smart TVs apps through the main HDMI output.
Enjoy exquisite video performance thanks to the latest HDMI technologies such as 8K/60Hz pass-through or upscaling, various HDR format support including HDR10, HDR10+, Dolby Vision, Hybrid Log-Gamma (HLG) and Dynamic HDR, as well as the latest gaming technologies such as select 4K/120Hz* pass-through, Variable Refresh Rate (VRR) and Auto Low Latency Mode (ALLM).
Enjoy your extensive music collection with support for Hi-Res formats, a front-panel USB and phono equalizer to connect your turntable. Stream music from leading music services and control the NR1711 with voice control compatibility via Amazon Alexa, Google Assistant, Apple Siri, and Josh.ai.
Key Features
Slim design, exceptional performance:
With a slim profile that is half the height of a traditional AV receiver, the new Marantz NR1711 delivers exceptional performance and sound quality.
7-channel discrete power amplifier for all your entertainment:
Powering 50W per channel (8-ohm, 20Hz – 20kHz, 0.08% THD, 2ch. drive), enjoy your favorite movies in striking quality.
Latest HDMI support:
Featuring one dedicated 8K input and one output for 8K quality video from 8K source devices; 8K upscaling available on all six HDMI ports.
Enhanced Audio Return Channel (eARC) HDMI support:
The eARC HDMI output transmits uncompressed and object-based audio formats like Dolby Atmos® and DTS:X® directly from a smart TV app to the AV receiver.
Featuring the latest video support:
Enjoy HDR format support including HDR10, HDR10+ (New in 2020), HLG, Dolby Vision, 4:4:4 color resolution and BT.2020, as well as Dynamic HDR (New in 2020), to provide exceptional picture quality for brightness, clarity and contrast.
Feel like you are part of the action with the latest in movie technology:
With 8K/60Hz pass-through or upscaling along with HDR10+, Dynamic HDR and Quick Media Switching (QMS) experience a smooth, crystal-clear picture in the highest quality available.
Take gaming to the next level:
Enhanced gaming thrills with reduced lag thanks to select 4K/120Hz* pass-through, Variable Refresh Rate (VRR), Auto Low Latency Mode (ALLM), and Quick Frame Transport (QFT).
High-Res audio streaming for Hi-Fi enthusiasts:
Enjoy your favorite Hi-Res quality file playback with FLAC, ALAC, and WAV support up, as well as DSD 2.8/5.6MHz.
HEOS® Built-in wireless multi-room music streaming technology:
Listen from any room for a connected, whole-home audio experience.
Built-in Bluetooth® and Wi-Fi with 2.4GHz/5GHz dual band support:
Solid wireless network connectivity even in congested environments.
Slim Profile
Enjoy the most musical performance from a compact, slim chassis. At half the height of a traditional AV receiver, the NR1711 delivers the musical sound that is synonymous with Marantz.

Powerful 7-Channel Discrete Amplifier
Featuring a high-current discrete power amplifier section, enjoy exceptional sound for movies and music. Identical power on all seven channels at 50W per channel (8-ohm, 20Hz – 20kHz, 0.08% THD, 2ch. drive) with low-impedance drive capability for superb speaker control. Auto Eco Mode adjusts power output to speakers based on volume level and on-screen eco meter, delivering power consumption reduction in real-time without sacrificing superb Marantz sound.
The Most Musical Sound
Extensively tuned by Marantz sound masters to deliver an exquisite sonic signature. No component leaves the hands of Marantz sound masters until it passes rigorous testing. Envelop yourself with the most musical sound, for any source.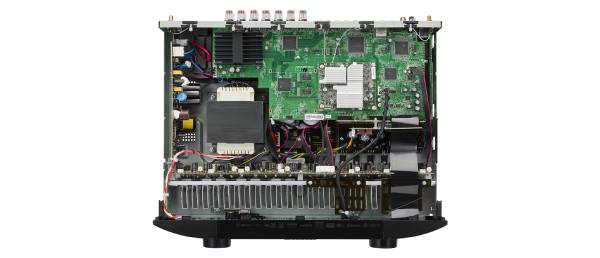 Advanced 8K HDMI Connectivity
The new Marantz NR1711 includes six HDMI inputs and one output for all your favorite sources.
In addition to 8K upscaling, all six HDMI inputs support Dolby Vision, HLG, HDR10, 4:4:4 Pure Color sub-sampling, 21:9 video, BT.2020 pass-through and current HDCP 2.3 copy-protection standard.
One dedicated 8K HDMI input delivers the latest HDMI specifications, taking your home entertainment to the next level. Enjoy movies in crystal-clear 8K/60Hz picture quality with outstanding clarity and contrast with all of today's HDR video formats like HDR10+ and Dynamic HDR. The new Marantz NR1711 also provides the best lag-free gaming experience with select 4K/120Hz* pass-through, ALLM, VRR, and QFT support.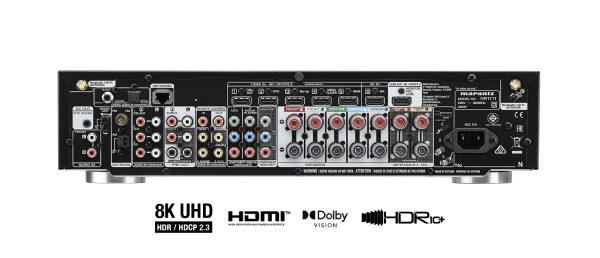 Immersive Surround Sound
Transform the home cinema experience with immersive surround sound. The NR1711 supports Dolby Atmos®, Dolby Atmos Height Virtualization Technology, DTS:X® and DTS Virtual:X™.

Dolby Atmos
Feel every dimension in Dolby Atmos. Enjoy a 5.1 surround speaker system and two additional overhead speakers or two Dolby Atmos elevation speakers, delivering dramatic overhead effects for truly enveloping audio including Dolby Surround upmixer for legacy content.
For those without in-ceiling or upward firing speakers in their system, Dolby Atmos Height Virtualization Technology simulates the Atmos experience with forward-facing drivers. Configure up to five speakers to replicate the effect of two in-ceiling speakers or utilize all seven channels to simulate the powerful effect of four overhead speakers.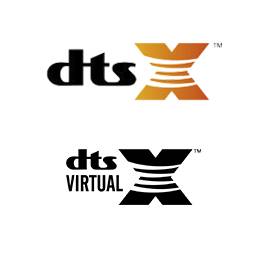 DTS:X
DTS:X immersive audio formatting places sound where it would naturally occur in space, creating life-like, multi-dimensional audio. The included spatial remapping engine of DTS Neural:X™ offers improved immersion and heightened realism in all your favorite movies.
DTS Virtual:X provides immersive audio without height channels, creating virtual height effects in a 2.1, 5.1 or 7.1 speaker arrangement.
Experience the Next Chapter in Movie Entertainment
The new NR1711 offers crystal-clear, high quality entertainment. Enjoy your movies in 8K with 8K/60Hz pass-through or upscaling as well as the latest in HDMI technology like Dynamic HDR and Quick Media Switching (QMS), which is used in movies to eliminate video delay.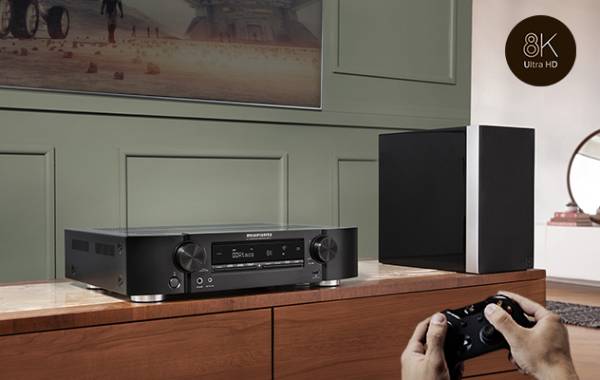 The Next Level in Gaming
The new NR1711 delivers the highest quality gaming to date.
Experience gaming with select 4K/120Hz* pass-through, as well as Variable Refresh Rate (VRR), Quick Frame Transport (QFT), and Auto Low Latency Mode (ALLM), which reduces or eliminates lag and frame tearing for smoother, lag-free enjoyment.
HDMI eARC Object-Based Audio Support
eARC (enhanced Audio Return Channel) supports the transmission of immersive audio from your TV with a single HDMI cable, simplifying overall setup.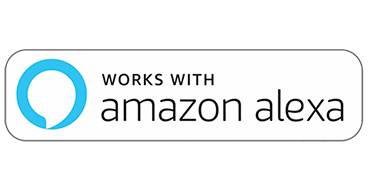 Amazon Alexa Voice Control
Control the NR1711 hands-free with just your voice and Amazon Alexa. Adjust the volume, skip to the next track, switch inputs for your different media players and more — "Just Ask." Download the HEOS Home Entertainment Skill to enable Amazon Alexa voice commands for your NR1711, HEOS devices and other select Marantz products.
Google Assistant Voice Control
Ask your Google Home, Google app or other devices with Google Assistant built-in to control content across your listening environment. Start music in the HEOS app, then ask your Google Assistant to control volume, play, pause, skip tracks and more.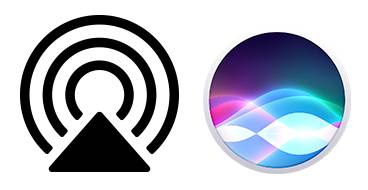 Apple AirPlay 2 Built-in
Stream audio from your favorite music services like Apple Music and Spotify or watch videos from services like YouTube and Netflix from any iPhone, iPad, Mac or Apple TV. Hear the audio perfectly synced to your speakers from AirPlay 2 sources.
For multi-room audio, wirelessly stream content to multiple AirPlay 2 compatible devices simultaneously with improved audio buffering to ensure smooth audio playback. AirPlay 2 provides control and grouping of compatible audio devices within the Apple Music or Home app. Use AirPlay 2 in-app or with your voice via Siri.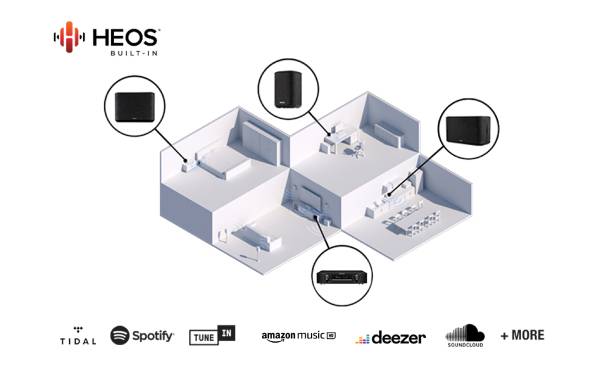 Connectivity, Streaming & Multi-Room Listening
Stream the most popular music services — like Spotify, Pandora, TIDAL and many more — via Bluetooth, AirPlay 2 or the HEOS app.
Utilize HEOS® Built-in multi-room streaming or AirPlay 2 technology to enjoy your favorite music in any room of your home for a wireless, whole-home audio experience. Play the same song in every room or select a different song in each connected room — the choice is yours.
As an optional configuration, you can also enjoy 5.2 channel surround sound in your home theater and simultaneously play stereo sound from another source in a separate room. Simply connect a pair of speakers to the multi-room amplified outputs or hook up an additional stereo amp and speakers to the Zone 2 pre-outs.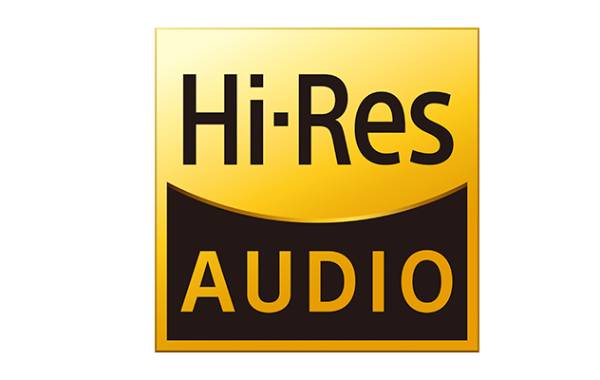 Hi-Res Audio Support
Enjoy music exactly as the artist intended. The NR1711 decodes Hi-Res Audio ALAC, FLAC and WAV lossless files up to 24-bit/192-kHz, as well as DSD 2.8MHz and 5.6MHz tracks (the audiophile format of SACD). Listen to your music via the front panel USB port or over network sources.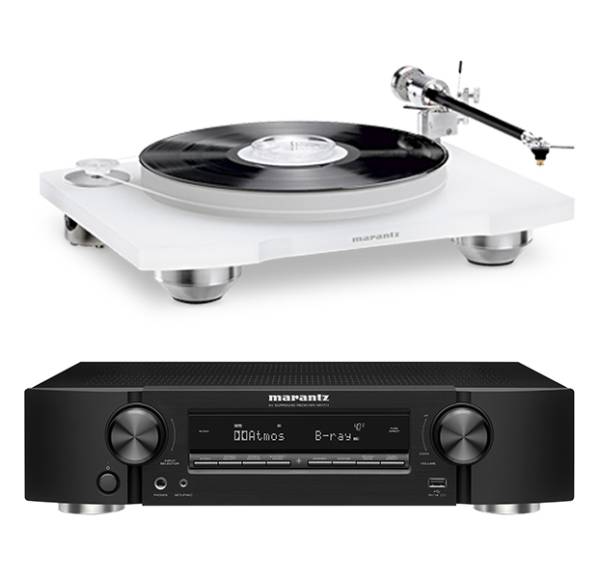 Integrated Phono Input
Easily connect your analog turntable to the receiver and enjoy the pure intent of each recording within your vinyl collection.
Advanced 32-bit D/A Conversion on All Channels
Advanced reference-class 32-bit AKM AK4458 D/A converters on all channels for optimum fidelity and the widest dynamic range with the lowest distortion. This ensures consistent high-fidelity and precise channel matching across all channels for the ultimate listening experience.
Dual Subwoofer Outputs
Supports dual subwoofers for even, low-frequency bass response within your listening environment. Enjoy accurate bass with no audible peaks or dips no matter where you place your subwoofer.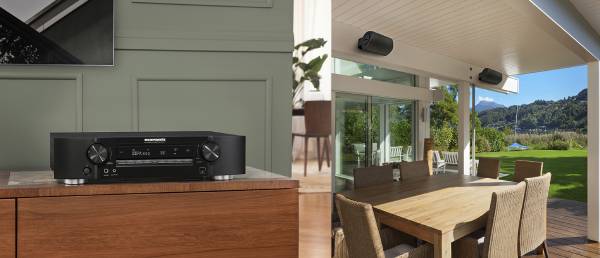 Multi-Source, Multi-Room
Enjoy 7.1 channel surround sound in your home theater and simultaneously play stereo sound from the same source or another source in a separate room. Simply connect a pair of speakers to the multi-room amplified outputs or hook-up an additional stereo amp and speakers to the Zone 2 pre-outs.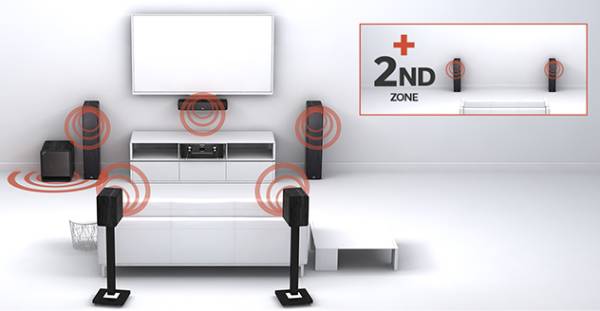 All Zone TV Audio
Share the main zone TV audio in the second zone without losing fully discrete multi-channel playback in the main zone. Select "Source" for the second zone from the AVR remote app so that main zone audio will not switch to stereo PCM.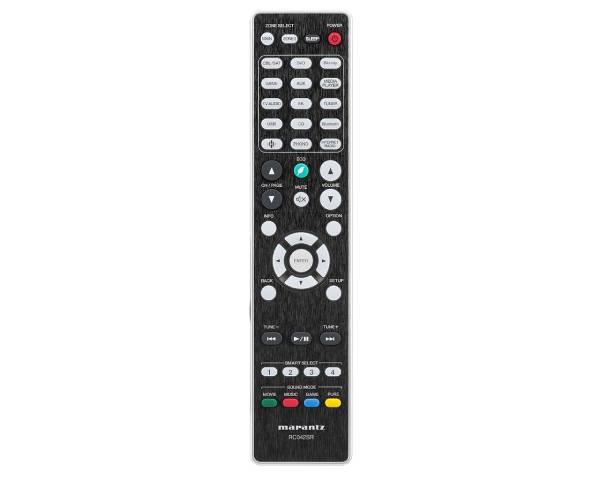 Smart TV Connectivity
Easily control the receiver with your Smart TV remote via the HDMI CEC functionality associated with your Smart TV. Simply set "HDMI Control" to ON in your receiver, then set "Smart Menu" to ON to begin controlling the NR1711 with your TV remote. The Smart Menu home screen gives you quick access to source and surround mode selections, the AVR setup menu and four Smart Selects.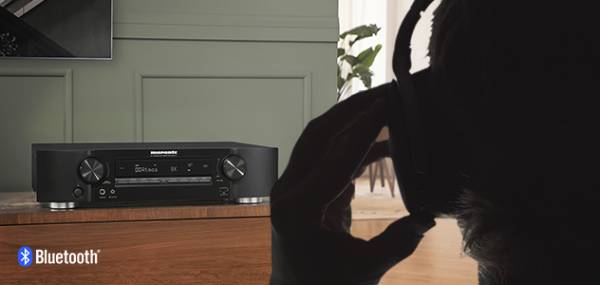 Bluetooth Audio Transmission
Watch the latest movie or listen to your favorite tunes without waking the house. The NR1711 even lets you play the audio on both Bluetooth headphones and connected speakers simultaneously. If you have a family member or a friend who is hearing impaired, this is a great option to improve dialogue without raising the overall volume.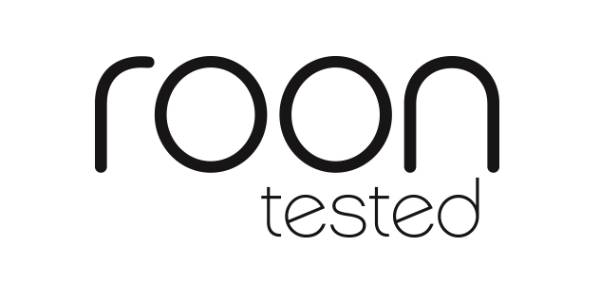 "Roon Tested" Certified
All new Marantz AV receivers are now Roon Tested including the NR1711. Get more out of your digital music library with searchable, surfable information about your favorite artists and songs. Find lyrics, concert dates, photos, bios, reviews and more.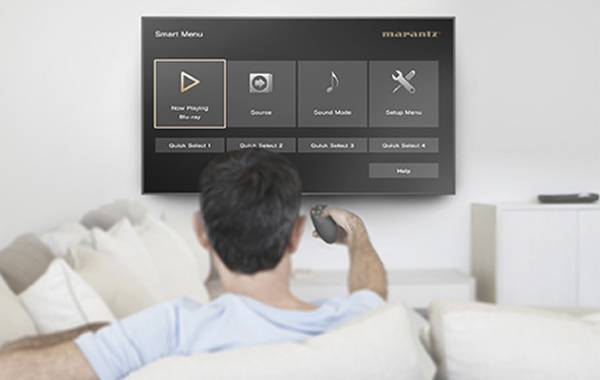 Easy to Setup, Easy to Use
The NR1711 features premium loudspeaker terminals with a set of matching cable-labels supplied to ensure correct hook-up. The included Setup Assistant offers clear, graphical on-screen direction, and the Quick Start Guide ensures optimal setup for any configuration.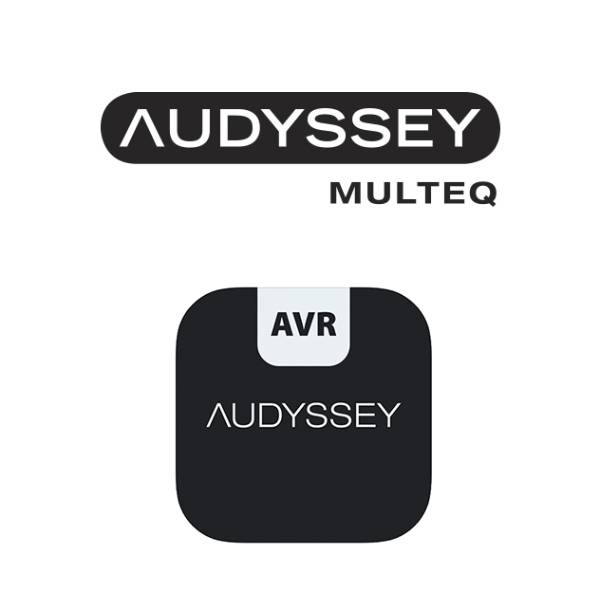 Audyssey MultEQ for Simple Setup and Room Calibration
Optimize your audio experience with Audyssey MultEQ, Dynamic Volume and Dynamic EQ for seamless setup of your listening environment. With the supplied measurement microphone, MultEQ analyzes each speaker output (including the subwoofer) and generates precision digital filters that optimize each channel for the correct frequency and time domain response. Use Audyssey Dynamic EQ to deliver clear dialogue and wide-band response even at reduced volume levels, or Audyssey Dynamic Volume to avoid shocks and normalize volume when content switches between commercials, announcements and TV programs. If you are an advanced user, the additional Audyssey MultEQ Editor app (available for purchase) lets you go "under the hood" for further adjustment and customization of your audio environment.
Audyssey MultEQ Editor App
The NR1711 supports the brand-new Audyssey MultEQ Editor App. Go "under the hood" to view and adjust settings for detailed tuning, customize the sound more precisely to the specific problems in your room, and tailor the sound to your personal preferences, including:
View the speaker detection results to check correct installation
View before and after results of the Audyssey calibration, making it easy to identify room problems
Edit the Audyssey target curve for each channel pair to suit your tastes
Adjust the EQ frequency range for each channel pair
Switch between two high-frequency roll-off target curves
Enable/disable midrange compensation to make the vocal region brighter or smoother
Save and load calibration results
The Audyssey MultEQ Editor app, for Android and iOS, is available for purchase from the Apple App Store or Google Play Store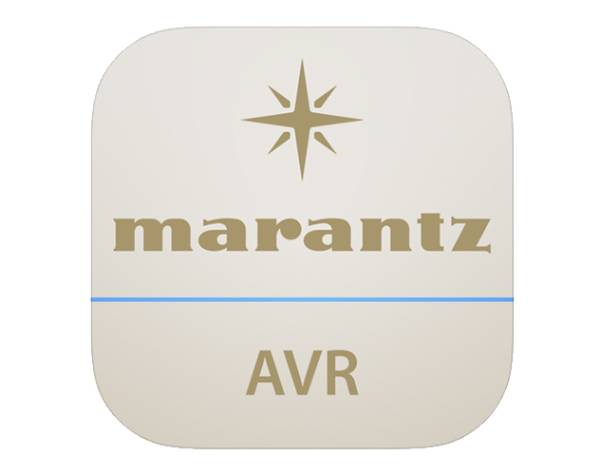 Marantz AVR Remote App
The Marantz AVR Remote app for iOS and Android provides complete control over the latest Marantz network AV receivers. Use it to power on/off, adjust volume, input and settings, or switch instantly to the HEOS app.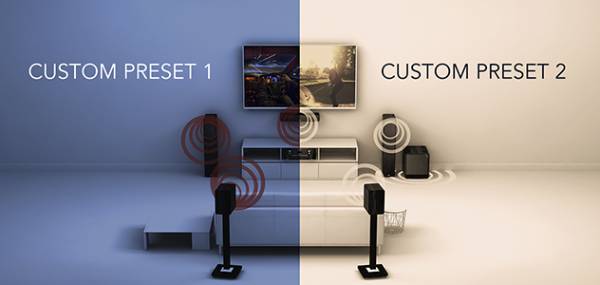 With Built-in Dual Speaker Preset Memory
The new NR1711 stores two Audyssey settings and switches between the two settings on the fly, giving you freedom to tweak your listening experience based on content or listening environment.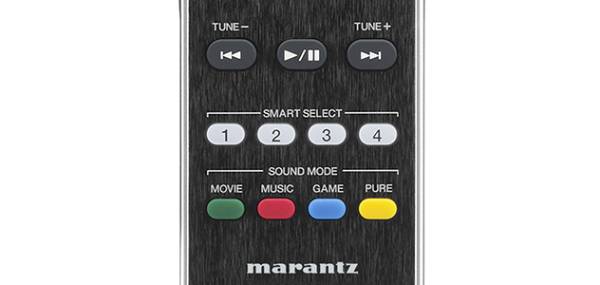 Convenient Smart Select Functions
Four Smart Select function buttons on the included remote allow you to store your preferred or frequently used settings and change them when you want — including input source, volume level, sound mode, Audyssey configuration and even "All Zone Stereo" setting for party mode. With the push of a button, the NR1711 instantly configures the receiver to your desired setting.
Advanced Custom Installation Support
All Marantz AV receivers offer extended support for easy custom install integration. Features OvrC remote system management technology, Domotz Pro remote monitoring and management technology with dedicated web interface to control and set up your AV receiver from a computer on the same network. Your installer can easily monitor the status of connected products and troubleshoot remotely from a separate location or on-the-go.
Intelligent ECO Mode
Integrated ECO mode provides energy savings and an on-screen ECO meter. Use the receiver in power-saving mode to reduce maximum output power or adopt low-power strategies across settings. Either way, the sound quality that defines Marantz excellence remains unchanged.
More Than 65 Years of Audiophile Heritage
The most musical sound. Founded in 1953, Marantz has a long and rich history of designing audio components embraced by music lovers and critical listeners around the world. Because Music Matters, the NR1711 carries on the long Marantz tradition of delivering a best-in-class listening experience for music and cinema.
Multichannel Surround
DTS HD Master / DTS:X
Yes / Yes
DTS:X Pro
No
DTS Neo:X / DTS Neural:X
No/ Yes
DTS Virtual:X
Yes
Dolby TrueHD / Dolby Atmos
Yes/ Yes
Dolby ProLogic Il / Dolby Surround
No / Yes
Dolby Height Virtualization
Yes
Front Wide Speakers: Dolby / DTS
No
Auro 3D
No
IMAX Enhanced
No
MPEG-H
No
Multichannel Stereo
Yes
Max Number of Processing (Preamp) Channels
7.1
Sound Enhancements
Single Board Power Amplifier
No
Discrete Power Amplifier
7
Copper Plated Chassis
No
Power Transformer: Toroidal / EI
EI
Current Feedback Topology
No
Hyper Dynamic Amplifier Modules (HDAM)
No
Pure Direct
Yes
High Grade Audio Components
No
Gold plated RCA terminals
No
Clock Jitter Reducer
No
Audyssey
MultEQ
Audyssey Dynamic EQ / Dynamic Volume
Yes/Yes
Audyssey LFC
No
Audyssey APP Support
Yes
Speaker Setup Presets
2
Compressed Audio Enhancer: MDAX2
Yes
Network
HEOS Multi-room and Streaming
Yes
Lossy Formats: MP3 / WMA / AAC
Yes/Yes/Yes
Lossless formats FLAC / ALAC / WAV
Yes/ Yes / Yes
DSD Audio Streaming
up to DSD5.6
FLAC HD 192/24
Yes
WAV 192/24
Yes
ALAC 192/24
Yes
Gapless Playback
Yes (FLAC, WAV, ALAC, DSD)
AirPlay 2
Yes
Roon Tested
Yes
Internet radio
TuneIn
Spotify Connect* / Tidal* / Deezer* / others *
Yes/Yes/Yes/Yes
Amazon Prime Music* / Pandora*
Yes / Yes
Compatible with Remote APP for Smart Phones
Android / iOS
Compatible with Remote APP for Tablets
Android / iOS/Amazon Kindle
Ethernet Ports
Yes
Wi-Fi
Yes
Bluetooth
Yes
Bluetooth Headphone transmission
Yes
HDMI
HDMI Inputs: Back / Front
6 / 0
HDMI Outputs: Main / Zone
1 / No
HDMI max Resolution (8k / 4k)
8k/60 No 4k/120
Video Conversion Analog -> HDMI
No
HDMI to HDMI Scaling
up to 8K 60/50
HDMI: 8K / 4K / CEC / eARC
Yes / Yes/ Yes / Yes
HDMI: Dolby Vision / HDR 10+ / Dynamic HDR / HLG
Yes/ Yes/ Yes/ Yes
HDMI: ALLM / QMS / QFT / VRR
Yes/ Yes/ Yes/ Yes
HDMI Pass-Through in Standby Mode
Yes
DSD Audio Capability
No
Multi-room / CI
HEOS Multi-Room Integrated
Yes
TV Sound grouping
Yes
Multi-Room Zones
2
Main room multichanel audio - Zone stereo downmix
Yes
Zone Audio Source: HDMI / Opt, Coax / Network, USB / Analog
Yes(2ch) / Yes(2ch) / Yes / Yes
Zone Audio Output: Speaker / Preout
Yes / Yes
Zone HDMI Output from HDMI Source
No
Webbrowser Setup
Yes
IP Control / RS232 Control / Web Control / App Control
Yes / No / Yes / Yes
IR Flasher In
No
Marantz Remote Bus
Yes
DC Trigger Output
1
OTHERS
Voice Control - Works with Amazon Alexa
Yes
Voice Control - Google Assist / Apple Siri
Yes/Yes
Voice Control - Microphone built-in
No
Auto Speaker Setup by Microphone
Audyssey MultEQ
FL Display
1 line
Graphic User Interface - GUI
Advanced
ISF Certification
Yes
GUI Languages
9
Setup Assistant
Yes
Smart Select
Yes
Firmware Update by Network USB
Yes/Yes
Variable Cross Over
Yes
Optimized Bass Redirection
Yes
Bass Sync
No
ECO Mode
Yes
Auto Power off
Yes
Sleep Timer
Yes
Video
Composite In / Out
3 / 1
Component In / Out
2 / 1
HDMI In / Out
6 / 1
Multi-Room Video Out: Video / HDMI
No/ No
Audio
Analog In / Out
3 / No
Phono (MM) In
Yes
Digital In: Optical / Coaxial
1 / 1
Multi-Room Out: Analog / Digital
1 / No
Multichannel Pre Out
Yes(2.2)
Subwoofer Out
2
7.1 Multichannel Input
No
OTHER
Speaker Terminal: Gold Plated Screw / Regular Screw
No/ Yes
Number of Speaker Terminals
7
Speaker A / B
assignable
Bi-Amp Drive
assignable
Multi-Room Speaker Terminal
assignable
Front Inputs: Audio / Composite / Digital (Opt) / HDMI / USB
No /No /No/No/ Yes
USB Audio / Made for iPod / Made for iPhone
Yes/ AirPlay / AirPlay
DAB / DAB+ tuner
No
FM Tuner with RDS
Yes
Specifications
Number of poweramps
7
Power Output (8 ohm, 20 Hz - 20 kHz, 0.08% 2ch Drive)
50 W
Power Output (8 ohm, 20 Hz - 20 kHz, 0.05% 2ch Drive)
No
Power Output (6 ohm, 1 kHz, 0.7% 2ch Drive)
70 W
Power Output (6 ohm, 1 kHz, 1% 1ch Drive)
90 W
70% Guarantee
Yes
GENERAL
Available Colors: Gold / Silver / Black / Silver-Gold
No/ No / Yes/ Yes
Metal Front Panel
No
System Remote Control
RC042SR
Pre-Programmed / Learnable / LCD Display
No / No/ No
Power Consumption in W
250
Power Consumption No-Sound (ECO on/off) in W
30 W / 40 W
Standby Consumption in W
0.2
CEC Standby Consumption in W
0.5
Network Control On Consumption in W
3.7
Maximum Dimensions
Antenna:Horizontal:(W x D x H) in inches - 17.3 x 14.8 x 4.1 , Antenna:Vertical :(W x D x H) in inches - (17.3 x 14.8 x 6.8 ) , W/o Antenna:(W x D x H) in inches - 【 17.3 x 14.4 x 4.1】
Weight in lbs.
18.2
Carton Maximum Dimensions (W x D x H) in inches
20.6 x 19.4 x 7.5
Carton Weight (inc. product) in lbs
23.1
FM Audio Video balances product selection and depth with accessibility and a customer service staff that can demystify your home stereo, car audio or home theatre purchase. We have years of combined consumer electronics experience and our wealth of knowledge and understanding is the asset that helps us shine in a ocean of complacency and misinformation.
Expert
Custom Installation
We offer the finest custom installations along with expertise and personal service.
Expert
Custom Installation
We offer the finest custom installations along with expertise and personal service.
Authorized Dealer
Car Audio
FM Audio Video has been satisfying the Car Audio & Multimedia needs in Brantford and surrounding areas.
5 Pounds of Coffee
Price Match Guarantee
We will give you 5 pounds of coffee if we don't beat your best offer.
We have a large collection of exceptional brands
---