Logitech Smart TV Typing And Navigation Wireless Keyboard - K600 Keyboard
Logitech Smart TV Typing And Navigation Wireless Keyboard - K600 Keyboard
K600 Keyboard
Availability
Schedule Delivery
---

MAKE YOUR TV WORK SMARTER
Everything you need to navigate your Smart TV or PC connected to the TV. Search, select, and control your content with the familiar typing experience, fluid gestures of the touchpad, or the point-by-point precision of the D-Pad.
SMART TV TYPING AND NAVIGATION
Go beyond what a remote control can do and curate a world of entertainment with the K600 TV. Quickly search for content, enter your complicated mix-cased password, and browse the internet with ease.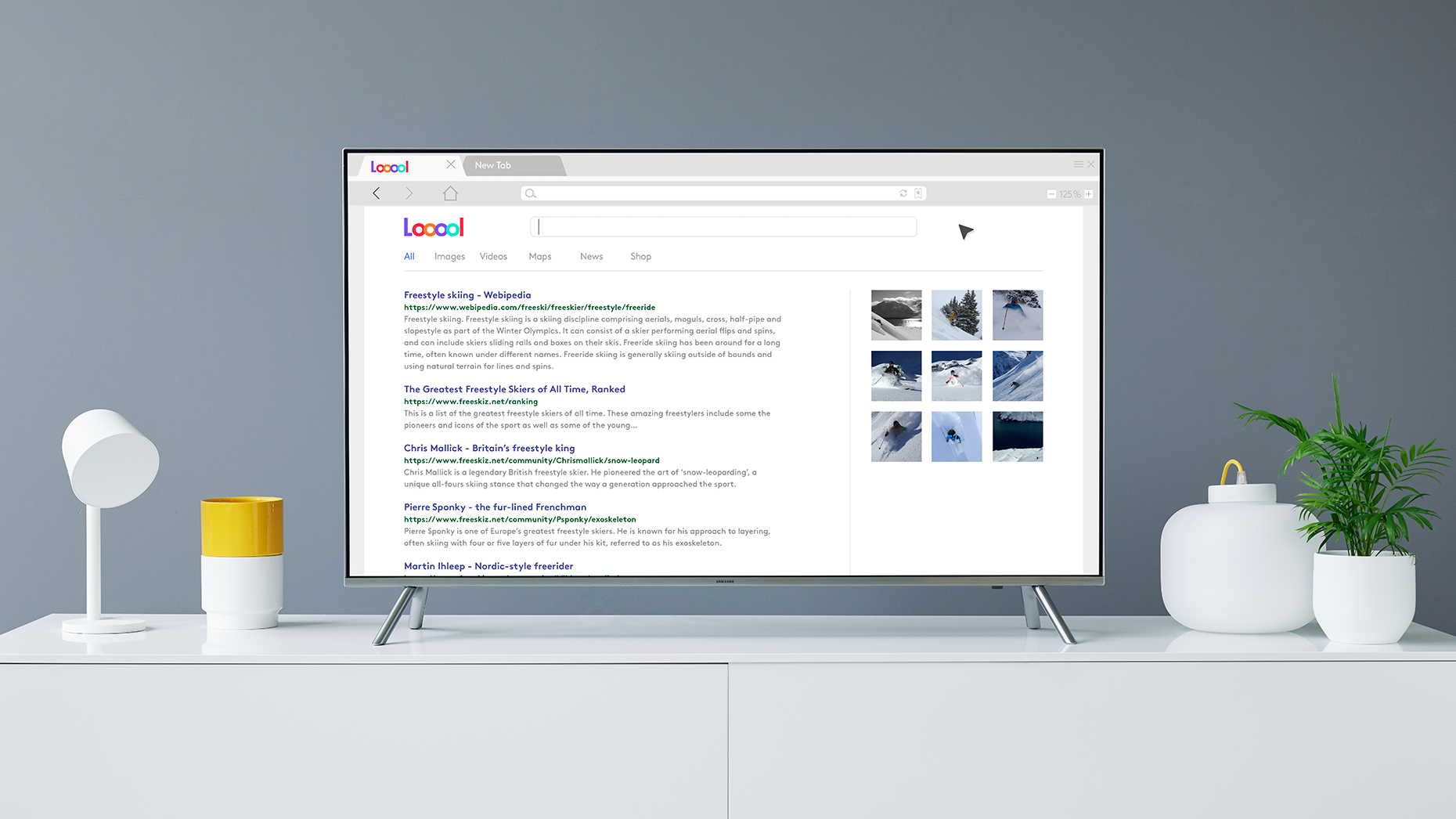 SMARTER WEB BROWSING
The K600 TV unlocks the possibilities of your Smart TV's browser. Easily enter URLs and search terms, scroll through long pages, and control the cursor with the fluidity of a precision touchpad.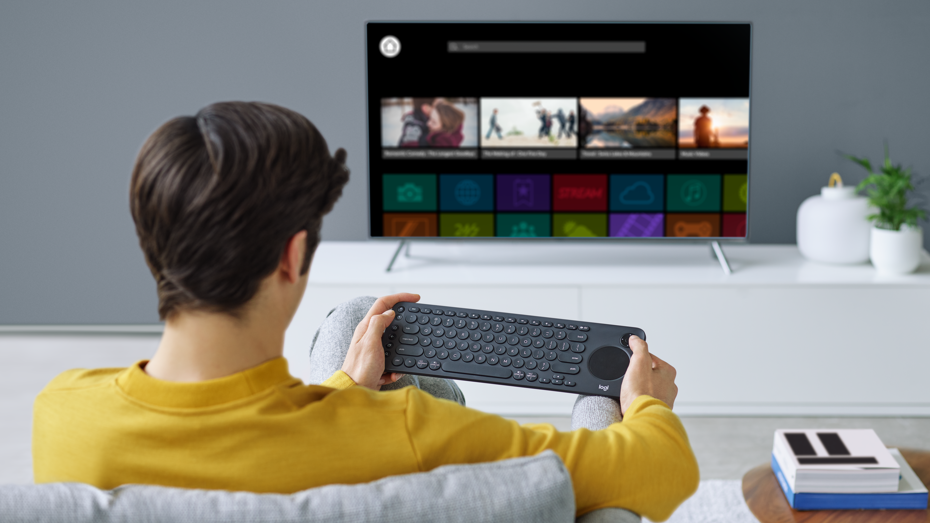 SMARTER WATCHING
Search for your favorite show1, navigate grid interfaces with the integrated D-Pad, and use the media keys to play, pause, fast-forward, and rewind.
EASY-SWITCH BETWEEN MULTIPLE DEVICES
Search for a show on your Smart TV, type an email on your tablet, and respond to a text on your mobile phone from one keyboard.
The K600 TV connects to your Smart TV, PC, and mobile devices – and switches between them with the touch of a button.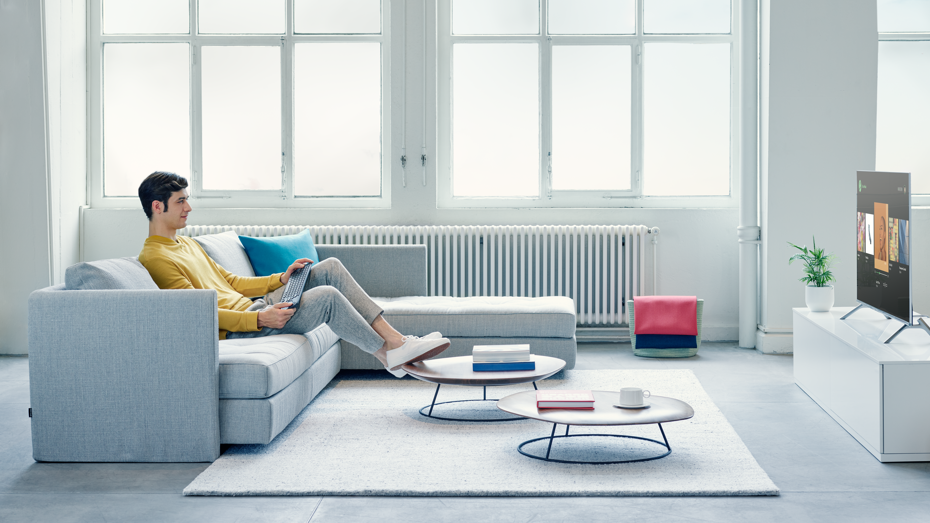 DESIGNED FOR A LAID-BACK EXPERIENCE
The K600 TV is at home on your couch – and in your hands. Simply navigate with one or two hands, then place the keyboard on your lap for a comfortable typing experience. The 15-meter range means you'll always stay connected, even in the largest rooms.
COMPATIBLE DEVICES
Samsung:
SUHD / UHD (Tizen – 2016+)
LG:
OLED / SUHD / UHD (WebOS – 2016+)
Sony Bravia:
UHD (Android TV – 2016+)
Technical specifications
Connection support
Bluetooth low energy technology
Software support
Logitech Options on macOS 10.11 and above and Windows 7 and above
Additional features
15-meter wireless range, 12-month battery life (2 AAA included), Connects to up to 3 devices, On/off power switch, Connection status LEDs,
Specifications
PACKAGE CONTENTS
Wireless Keyboard with integrated touchpad and D-pad, Unifying receiver , User documentation, 2 AAA batteries (pre-installed)
DIMENSIONS
Height x Width x Depth:
20 mm x 367 mm x 117mm
Weight:
500 g
Specifications
WARRANTY INFORMATION
1-Year Limited Hardware Warranty
FM Audio Video balances product selection and depth with accessibility and a customer service staff that can demystify your home stereo, car audio or home theatre purchase. We have years of combined consumer electronics experience and our wealth of knowledge and understanding is the asset that helps us shine in a ocean of complacency and misinformation.
Expert
Custom Installation
We offer the finest custom installations along with expertise and personal service.
Expert
Custom Installation
We offer the finest custom installations along with expertise and personal service.
Authorized Dealer
Car Audio
FM Audio Video has been satisfying the Car Audio & Multimedia needs in Brantford and surrounding areas.
5 Pounds of Coffee
Price Match Guarantee
We will give you 5 pounds of coffee if we don't beat your best offer.
We have a large collection of exceptional brands
---