Klipsch Heritage Wireless Three Tabletop Stereo System (Walnut) - THETHREEWG
Klipsch Heritage Wireless Three Tabletop Stereo System (Walnut) - THETHREEWG
THETHREEWG
Availability
Schedule Delivery
---
Connect to your music, home, sports, news, weather and more with the incredible, room-filling sound of the Klipsch The Three with the Google Assistant.
Features:
Hands-Free Voice Control with the Google Assistant built-in
Astounding, Room-Filling acoustics
Multi-Room Ready
Mid-century modern design
Professionally-Tuned Stereo Sound
Bluetooth® Wireless Connectivity
Simple Setup with Google Home App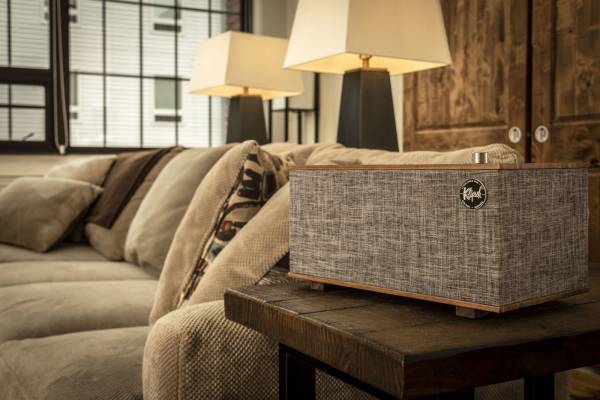 ASTOUNDING, ROOM-FILLING ACOUSTICS
The Three with Google Assistant built in delivers a premium audio experience that has been professionally tuned by Klipsch acousticians. Don't be fooled by its size. The Three tabletop system effortlessly pumps out powerful Klipsch sound with deep bass and clear dynamic range, delivering constant directivity and all the power, detail and emotion you expect from a live performance.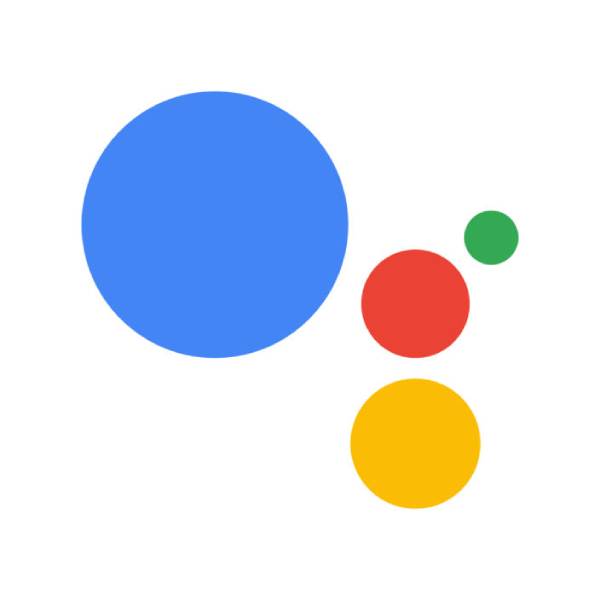 MEET YOUR GOOGLE ASSISTANT
The Three speaker has the Google Assistant built-in. You can play music, find answers on Google Search, manage everyday tasks, and easily control smart devices around your home—just by using your voice. Listen to your favorite song, find a delicious brownie recipe, or check your commute to work. Just start by saying "Hey Google" to start a conversation.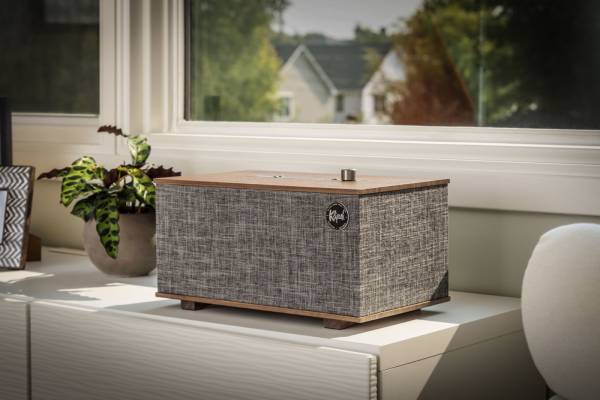 PERSONAL ENTERTAINMENT HUB
Stream your favorite music, movies, podcasts, news and more. And with built-in Chromecast, all your devices are connected to The Three with Google Assistant to take your next party to a whole new level.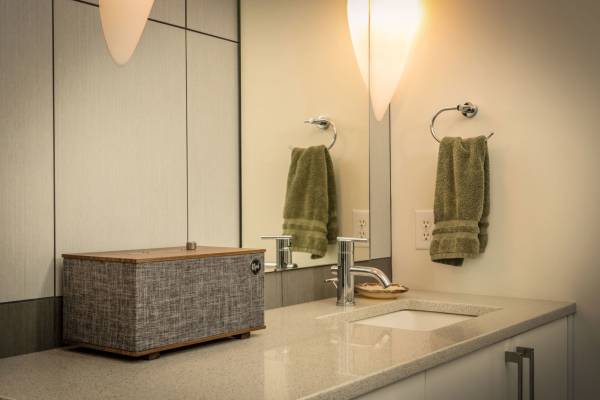 WIRELESS MULTI-ROOM READY
Broadcast throughout your entire home with multiple Google Assistant compatible speakers.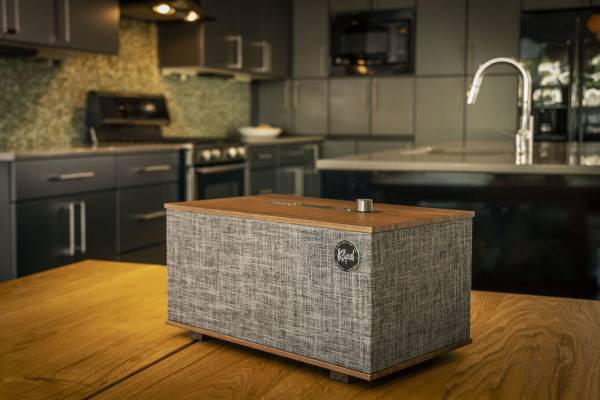 MID-CENTURY MODERN DESIGN
Incorporating luxury materials such as real wood veneer and tactile metal switches and knobs, the Klipsch Heritage Wireless Three blends the acoustics and classic design legacy of Paul W. Klipsch with the latest technologies available today.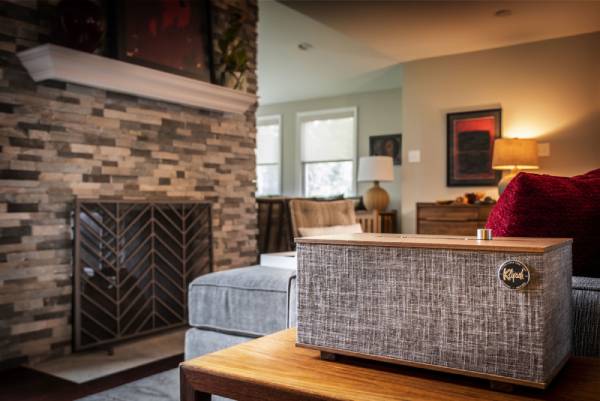 HIGH RESOLUTION AUDIO
The Three tabletop stereo system also features 92kHz / 24-bit decoding for flawless reproduction of high resolution audio tracks on services that support high resolution audio.
Specifications
WEIGHT
10.32lbs (4.7kg)
BUILT FROM
2018
INCLUDED ACCESSORIES
Power Cord
VOLTAGE
110/240 VAC
DIMENSIONS (WxHxD)
13.7" (34.82cm) x 7" (17.78cm) x 8" (20.3cm)
INPUTS
Bluetooth®
OUTPUTS
none
FREQUENCY RESPONSE
45Hz ~20kHz @ -3dB
ENCLOSURE TYPE
Sealed
POWER
60 watts continuous @ <1% THD , 80 watts short-term peak power
SUBWOOFER
5.25" (133.4mm) long-throw woofer 2 x 5.25" (133.4mm) dual opposed passive radiators
HIGH FREQUENCY DRIVERS
2 x 2 1/4" (57.15mm) full range drivers
MAX ACOUSTIC OUTPUT
106dB (0.5M near field)
FM Audio Video balances product selection and depth with accessibility and a customer service staff that can demystify your home stereo, car audio or home theatre purchase. We have years of combined consumer electronics experience and our wealth of knowledge and understanding is the asset that helps us shine in a ocean of complacency and misinformation.
Expert
Custom Installation
We offer the finest custom installations along with expertise and personal service.
Expert
Custom Installation
We offer the finest custom installations along with expertise and personal service.
Authorized Dealer
Car Audio
FM Audio Video has been satisfying the Car Audio & Multimedia needs in Brantford and surrounding areas.
5 Pounds of Coffee
Price Match Guarantee
We will give you 5 pounds of coffee if we don't beat your best offer.
We have a large collection of exceptional brands
---