Klipsch CENTER CHANNEL SPEAKER RC64CIII
Klipsch CENTER CHANNEL SPEAKER RC64CIII
RC64CIII
Klipsch CENTER CHANNEL SPEAKER RC64BIII
RC64BIII
$2099.00
Klipsch CENTER CHANNEL SPEAKER RC64CIII
RC64CIII
$2099.00
Klipsch CENTER CHANNEL SPEAKER RC64WIII
RC64WIII
$2099.00
Availability
Schedule Delivery
---
RC-64 III CENTER CHANNEL SPEAKER
Get the legendary, high-performance Klipsch sound with the RC-64 III center channel speaker. Featuring an all-new titanium compression driver, 90x90 compressed molded-rubber Tractrix horn, redesigned bifurcated cabinet, cast basket Cerametallic woofers and finished in a premium, furniture-grade wood veneer - the RC-64 III center channel speaker delivers real-to-life, front row, cinema-quality acoustics.
Features:
All-New 1 3/4" Titanium Compression Driver
90x90 Compressed Molded-Rubber Tractrix Horn
2 1/2 Way Network Crossover Design
Quad 6.5" Cast Basket Cerametallic Woofers
Premium Furniture-Grade Wood Veneers
Assembled in Hope, AR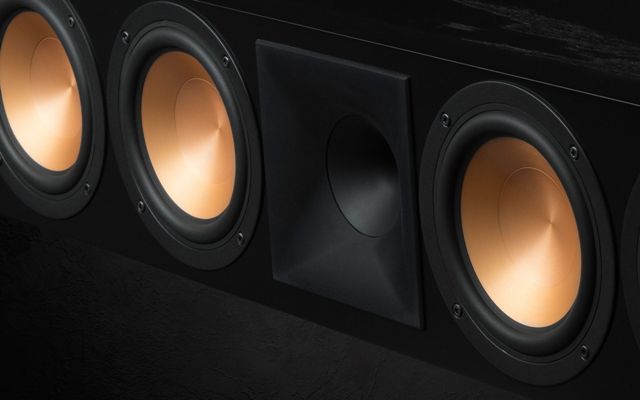 90° X 90° TRACTRIX® HORN
The redesigned Tractrix horn utilizes a circular horn throat paired to a square horn mouth to further improve high-frequency response and extension, while enhancing imaging and dynamics. The compressed molded rubber construction adds high frequency damping to reduce harshness and improve detail. This creates the cleanest, most natural sound possible.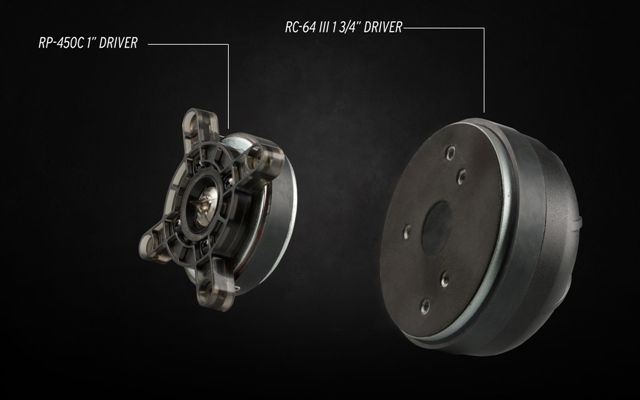 NEW 1 3/4 TITANIUM DIAPHRAGM COMPRESSION DRIVER
The compression driver features a new phase plug design to improve phase coherency at the throat of the horn, resulting in improved sound pressure linearity at high frequencies.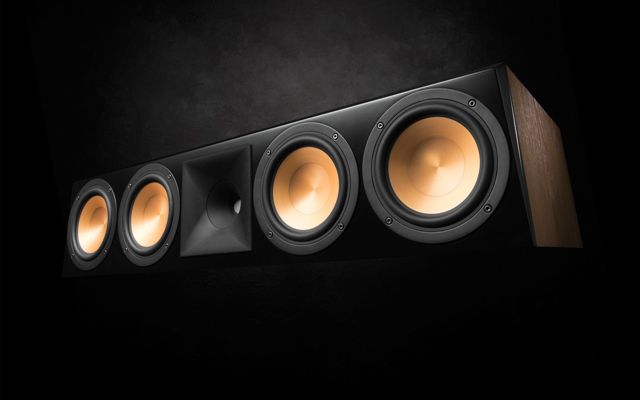 SPUN COPPER CERAMETALLIC WOOFERS™
Cerametallic woofers represent the pinnacle of Klipsch driver design, maintaining exceptional rigidity, and lightweight construction, for minimal cone breakup and distortion. When paired with the Tractrix horn-loaded compression driver, it provides speaker efficiency highest in its class.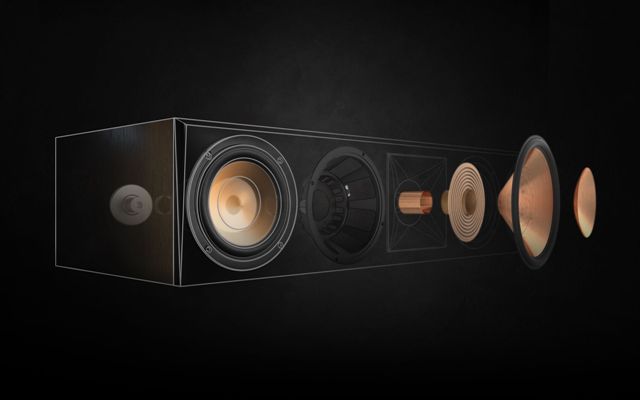 CAST FRAME WOOFER DESIGN
Each 6.5" woofer feature a heavy-duty cast aluminum frame for resonant-free operation.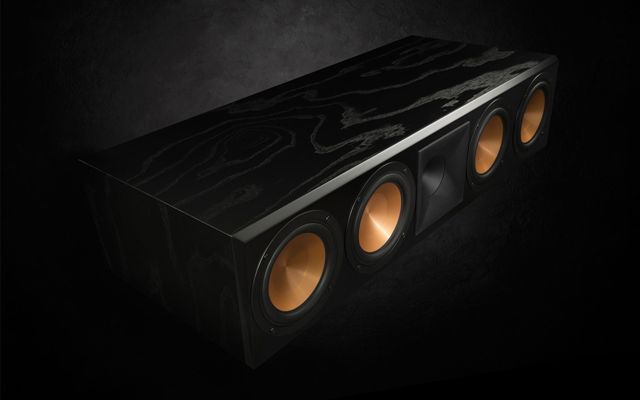 2 1/2 WAY NETWORK CROSSOVER DESIGN
The sophisticated design of the RC-64 III network attenuates the outer woofers output at higher frequencies to minimize horizontal interference off-axis to the loudspeaker. This maintains a wide and even sound distribution — ensuring each listener hears the center channel information exactly as intended.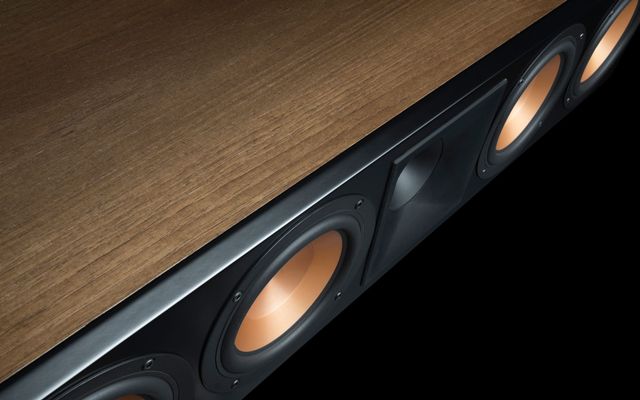 FURNITURE GRADE WOOD VENEERS
RC-64 III enclosures all utilize furniture grade wood veneers, and are available in Black Ash, Cherry & Walnut.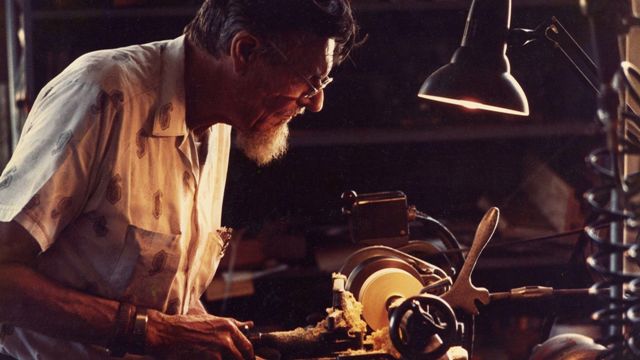 DESIGNED & ASSEMBLED IN AMERICA
These speakers are built to rigid Klipsch standards — the toughest in the industry. Remember great sound? We do, too. These speakers are Designed & Assembled in the USA, by proud craftsmen in Hope, Arkansas. Just like Paul W. Klipsch (PWK) intended.
Specifications
FREQUENCY RESPONSEFREQUENCY RESPONSE
57–24kHz +/– 3dB
POWER HANDLING
200W / 800W peak
SENSITIVITY*
99 dB @ 2.83V / 1M
NOMINAL IMPEDANCE
8 ohms compatible
HIGH FREQUENCY HORN
6.25" square 90˚ x 90˚ Tractrix® Horn
HIGH FREQUENCY DRIVERS
1.75" (4.45cm) titanium diaphragm compression driver
CROSSOVER FREQUENCY
1,000 Hz & 1,400 Hz
LOW FREQUENCY DRIVERS
Quad 6.5" (16.5cm) Cerametallic cone woofers
INPUTS
Dual binding posts / bi-wire / bi-amp
ENCLOSURE TYPE
Sealed
HEIGHT
8" (20.3cm)
WIDTH
35.8" (91cm)
DEPTH
15" (38.1cm)
WEIGHT
55 Ibs (25kg)
FM Audio Video balances product selection and depth with accessibility and a customer service staff that can demystify your home stereo, car audio or home theatre purchase. We have years of combined consumer electronics experience and our wealth of knowledge and understanding is the asset that helps us shine in a ocean of complacency and misinformation.
Expert
Custom Installation
We offer the finest custom installations along with expertise and personal service.
Expert
Custom Installation
We offer the finest custom installations along with expertise and personal service.
Authorized Dealer
Car Audio
FM Audio Video has been satisfying the Car Audio & Multimedia needs in Brantford and surrounding areas.
5 Pounds of Coffee
Price Match Guarantee
We will give you 5 pounds of coffee if we don't beat your best offer.
We have a large collection of exceptional brands
---