JVC Home Theater Projector High-Resolution 4K120p Input - DLA-RS1100
The DLA-RS1100 D-ILA home theater projector features a 4K120p input to reproduce full 4K-resolution (4096 x 2160 pixels) image. 4K120p input also makes the projector ideal for gaming when combined with Low Latency mode. The projector is driven by three 0.69-inch native 4K D-ILA devices, and 17-element, 15-group all glass lens with 65 mm diameter to project high-resolution images to every corner of the screen with a brightness as high as 1,900 lumens. Compatible with the latest HDR10+, HLG, and Frame Adapt HDR with Theater optimizer, the projector is designed to present industry leading HDR performance.

World's first home projector capable of inputting 8K60p/4K120p signals
These projectors adopt LSI's developed with the latest technology to process the vast amount of 8K input data, and an up converter to bring any source up to high definition 8K resolution. As a result, more beautiful and realistic video images full of contrast and reality can be enjoyed regardless of the source, from video streaming to 4K UHD-BD videos.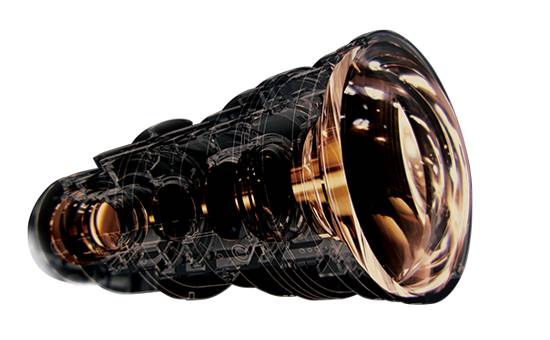 Essential all-glass lens to depict all the data in the 8K image
The high-end DLA-RS4100 is equipped with an 18-element, 16-group all-glass lens featuring a full aluminium lens barrel*1. To project highresolution 8K images to every corner of the screen, the projector incorporates five ED lenses calibrated for differences in the R/G/B refractive index to reduce chromatic aberration and colour fringing when lens shift kicks in to deliver precise reproduction of 4K- or 8K-resolution*2 projection.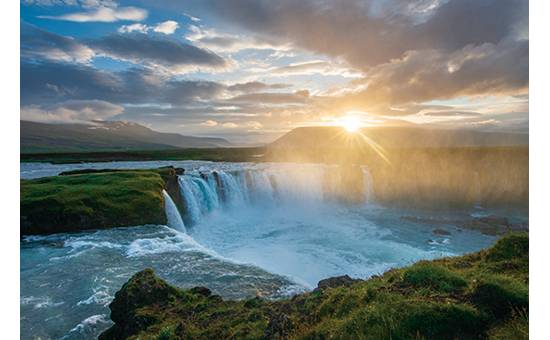 HDR10+ Support allows a choice for two dynamic tone mappings
When it comes to reproducing the rich video information of HDR content including the extended brightness range, BT.2020 wide colour gamut and 10-bit gradation, rely on one of the new D-ILA projectors. New models support all HDR formats including HDR10 for Blu-ray and streaming, HLG for broadcasting, and the latest HDR10+ signal format with dynamic metadata compatibility.
JVC projectors are compatible with the two dynamic tone mappings of HDR10+ and Frame Adapt HDR. HDR10+ contains the metadata of the producer's intentions for each scene, Frame Adapt HDR instantly analyses the peak brightness in HDR10 content using an original algorithm. Ensuring you can watch any HDR content in optimal picture quality.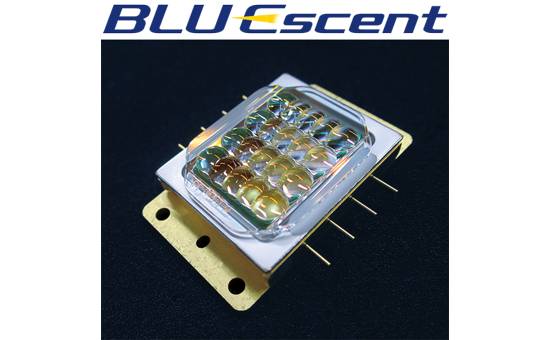 Reliability-proved BLU-Escent Laser Diode for exceptional brightness and longevity
The light source for these projectors is the latest blue laser diode BLU-Escent, which is featured in JVC projectors. BLUEscent technology has been adopted for home theatre projectors to achieve exceptional brightness and longevity of 20,000 hours*. Laser diode allows dynamic control of brightness to reproduce images that are closer to human perception. Combining the latest BLU-Escent package with the D-ILA device achieves detailed, smooth, powerful video expression.
4K120p input ideal for Low Latency Mode
Because these projectors are equipped with 4K120p input, signal latency is infinitesimal, making it effective when displaying high frame-rate gaming content on large screens. What's more, Low Latency Mode reduces delay in displaying PC signals and games, and improves response to the users' rapid operations.

Newly developed 8K/e-shiftX technology to achieve 8K resolution
Significant progress has been made to our proprietary 8K/e-shift technology – which combines "e-shift" high-resolution display technology, that doubles the resolution by shifting a pixel by 0.5 pixels, and 0.69-inch native 4K D-ILA device. Shift direction has increased from the conventional two diagonal directions to four directions of up, down, left, and right, to enable display of 8K signal information in its entirety.
The result is an 8K resolution, enhancing the sense of three-dimensionality and immersion
Features
High-resolution 4K120p input for full 4K output
Light source: UHP lamp
Input connectors: HDMI x 2 (48 Gbps/HDCP 2.3)
Output and control connectors: RS-232C (D-sub 9pin) x 1, LAN (RJ-45) x 1, Trigger x 1 (Mini jack), 3D Sync x 1 (Mini-DIN 3pin)
3D formats: Frame Packing, Side-by-Side (Half), and Top & Bottom
0.69-inch 4K D-ILA (4096 x 2160) device x 3
17-element, 15-group all-glass 65 mm diameter high-quality lens
Brightness of 1,900 lumens
Multiple Pixel Control image processor accurately reproduces images closer to the original
40,000:1 Dynamic Contrast Ratio; 400,000:1 Native Contrast Ratio
Compatible with the two dynamic tone mappings of HDR10+ content and Frame Adapt HDR with Theatre Optimizer*; together, the projector expresses HDR/HDR10+ content at optimum brightness and darkness in each scene as the creator intended.
The projector automatically reproduces HDR10+ content based on the metadata of the producers intentions for each scene.
Frame Adapt HDR with Theatre Optimizer performs tone mapping according to the input signal of the content, as well as the installation environment and/or usage conditions of the projector.
Installation Mode with 10 memories is ideal for applications such as ultra-wide screen, where multiple aspect ratios are needed. Focus, Zoom, Shift, Pixel Adjust, Anamorphic Scaling and more can be saved independently for each memory.
Compensation accuracy of Clear Motion Drive improved in the periphery of objects. Added with Motion Enhance technology, the projector can reproduce much smoother moving 4K images (function disabled when inputting 4K120p signals).
Low Latency Mode suppresses display delay for faster response when receiving signals from PC and game consoles
Color Management System with 6-axis Matrix
Auto-Calibration Function using an optical sensor** is capable of optimizing essential elements in the image, including color balance, gamma characteristics, color space and color tracking
ISF C3 (Certified Calibration Controls) mode*** to reproduce excellent picture quality optimized for specific environments.
Wireless transmission options for 3D viewing: RF (radio frequency) system transmission with PK-AG3 3D Glasses for 100H continuous operation and PK-EM2 3D Synchro Emitter
Picture
Device
0.69-inch Native 4K D-ILA Device (40962160) x3
Resolution
4096 x 2160
Lens
Type
x2 Motorized Zoom & Focus, All-glass Lens
Lens shift
Vertical/Horizontal (motorized, in 16:9 aspect ratio)
+/-80% / +/-34%
Light source
NSH 265 W
Brightness
1,900 lm
Contrast Ratio
Native
40,000:1
Dynamic
400,000:1
Input terminal
HDMI
2 (48Gbps, HDCP2.3, no support for CEC)
Trigger
1 (Mini Jack, DC12 V/100 mA)
Output terminals (back panel)
RS-232C
1 (Dsub 9pin)
Control terminals
LAN
1 (RJ-45)
Service terminal
SERVICE
1 (USB Type A, for firmware update)
General
Noise level
24dB (In Low Mode)
Lens
Diameter
65 mm
General
Power requirements
AC100-240 V, 50/60 Hz
Dimensions: W x H x D, mm
500 x 234 x 495 (incl. feet)
Dimensions: W x H x D, inches
19-11/16 x 9-7/32 x 19-1/2 (incl. feet)
Weight, kg
19.2
Weight, lbs
42.3