Epson Home Cinema 3200 4K PRO-UHD 3 Chip Projector With HDR - V11H961020-F
Epson Home Cinema 3200 4K PRO-UHD 3 Chip Projector With HDR - V11H961020-F
V11H961020-F
Availability
Schedule Delivery
---
An exceptional 4K home theatre experience – only from Epson.
The Epson Home Cinema 3200 includes our latest 4K PRO-UHD1 technology for an exceptional 4K HDR2 home theatre experience. Using advanced processing technologies for resolution enhancement, colour and image processing, the Home Cinema 3200 faithfully displays all your favorite content at an exceptional level of brightness and colour accuracy. And, with support for the latest 18 Gbps HDMI 2.0 specification, you'll enjoy 4K HDR gaming at a full 60 fps from the latest generation of consoles and streaming devices.
Whether you're streaming your favorite series, 4K gaming, or simply watching a blockbuster movie in HDR, the Epson Home Cinema 3200 is simply stunning.
Now that's Projection Perfected.
4K PRO-UHD1 Projection Technology
True 3-chip projector design
4K resolution processing
Full 10-bit HDR2; HLG support
Real-time, digital video processing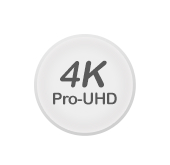 4K PRO-UHD1 Projection Technology
A new type of 4K home theatre experience that utilizes advanced processing technologies for resolution enhancement, colour and image processing – resulting in an exceptional 4K home theatre experience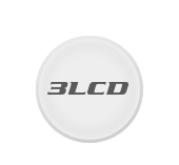 True 3-Chip Projector Design
Advanced 3LCD technology displays 100 percent of the RGB colour signal for every frame without any "rainbow effect" or colour brightness issues.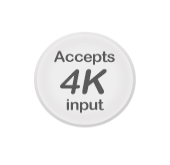 4K Resolution Processing
Pixel-shifting technology precisely controls three individual, high-definition LCD chips to parallel process millions of pixels.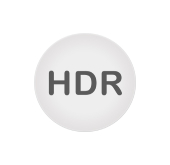 Full 10-bit HDR2
Accepts 100 percent of the HDR source information to faithfully reproduce HDR content for an amazing visual performance, plus HLG support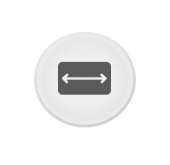 Digital Video Processing
Real-time, 12-bit analog-to-digital video processing for smooth tonal transitions; helps eliminate banding, blocking and other compression artifacts from the final visual performance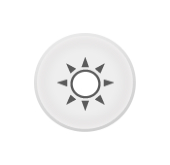 Outstanding Brightness
An impressive 2,900 lumens for both colour and white brightness3; contrast ratio of up to 40,000:1
Full 18 Gbps HDMI 2.0 support Bright — compatible with virtually all colour formats, depths and spaces while simultaneously supporting 4K HDR2 content at a full 60 Hz
Epson Precision Lens — utilizes a multi element precision glass structure for outstanding image clarity and edge-to-edge focus uniformity, along with precision vertical and horizontal axis lens shift adjustment
aptXTM Bluetooth® — for easy, wireless connectivity to external sound systems
Active 3D support1 — ± offers support for high-performance, active 3D glasses to faithfully reproduce all the source 3D information to maximize the visual effect
Eco Features
RoHS compliant
Recyclable product4
What's In The Box:
Home Cinema 3200 projector
Power cord
Remote control with (2) AA batteries
Quick Setup Guide
Specifications Projector
Projection System
Epson 3LCD
Projection Method
Front / rear / ceiling mount
Driving Method
Poly-silicon TFT Active Matrix, 0.61"- wide panel
Colour Brightness - Colour Light Output
Color Light Output: 2,900 lumens3
White Brightness - White Light Output
White Light Output: 2,900 lumens3
Aspect Ratio
Native: 16:9 widescreen (4:3 resize,16:10 resize); compatible with 4:3 with Normal, Full or Zoom Modes
Resolution
4K Enhancement1 (1920 x 1080 x 2)
Maximum Resolution
4096 x 2160
Supported Resolution
3840 x 2160, Full HD 1080p/i, HD 720p, 576p/i, 480p/i
Lamp Type
250 W UHE
Lamp Life
ECO Mode: Up to 5,000 hours6, Medium Mode: Up to 4,000 hours6, High Mode: Up to 3,500 hours6
Size - projected distance
40" – 300" (Zoom: Wide and Zoom: Tele)
Keystone Correction
Vertical/Horizontal: ± 30 degrees (manual)
Contrast Ratio
Up to 40,000:1, Auto Iris on
Colour Processing
Full 10 bit (partial 12-bit)
Colour Reproduction
Full-color (up to 1.07 billion colors)
GENERAL
Operating Temperature
41° to 95° F (5° to 35° C)
Weight
14.6 lb
Security
Kensington Security Lock Port
Case CoColourlor
White
Warranty
2-year projector limited warranty, Extra CareSM Home Service program, PrivateLine® dedicated toll-free support (U.S. and Canada only), 90-day limited lamp warranty
Projection Lens
Type
Optical Zoom (manual)/Focus (manual)
F-number
1.49 – 1.77
Focal Length
18.2 – 29.2 mm
Zoom Ratio
1 – 1.62
Throw Ratio Range
1.32 – 2.15
Lens Shift
Vertical: -60.0% to +60.0% (H center) manual, Horizontal: -24.0% to +24.0% (V center) manual
Lens Cover
Cap
Video
Super Resolution
2D and 3D
Other Home Projector
Auto Iris
2D and 3D: Automatically adjusts to video source Off/On: High-speed or Normal, 2D and 3D mode
Frame Interpolation
1080p @ 24 Hz
Computer Compatibility
PC, Mac®
Parental Controls
Power Button Lock
Hinders projector from being turned on without parental supervision
WirelessHD Transmitter
Power Consumption
ECO Mode: 291 W, Normal Mode: 386 W, Energy Saving Standby: 0.5 W
Projector Details
Display Performance
4K/UHD @ 60 Hz compatible, HDR102, 1080p; HD, 2D, 3D
Colour Modes
Dynamic, Bright Cinema, Natural, Cinema
Input Signal
480i / 576i / 480p / 576p / 720p / 1080i / 1080p / 2160p
Fan Noise
24 – 35 dB
Projector Dimensions
Including feet
16.1" x 13.0" x 6.5"
Remote Control
Features
Front and rear directional
Operating Distance
32 ft (10 m)
Operating Angle
Front Right/Left: ± 30 degrees, Front Upper/Lower: ± 30 degrees, Rear Right/Left: ± 30 degrees, Rear Upper/Lower: ± 30 degrees
POWER
Power Supply Voltage
100 — 240 VAC ± 10%, 50/60 Hz
General Projectors
Interfaces
2x HDMI® 2.0 (18 Gbps) HDCP 2.2, 1x USB Type A 2.0 A power supply (for streaming devices), 1x USB (for wireless accessory and firmware updates), 1x Mini USB (service only), 1x Audio out mini plug (3.5 mm)
FM Audio Video balances product selection and depth with accessibility and a customer service staff that can demystify your home stereo, car audio or home theatre purchase. We have years of combined consumer electronics experience and our wealth of knowledge and understanding is the asset that helps us shine in a ocean of complacency and misinformation.
Expert
Custom Installation
We offer the finest custom installations along with expertise and personal service.
Expert
Custom Installation
We offer the finest custom installations along with expertise and personal service.
Authorized Dealer
Car Audio
FM Audio Video has been satisfying the Car Audio & Multimedia needs in Brantford and surrounding areas.
5 Pounds of Coffee
Price Match Guarantee
We will give you 5 pounds of coffee if we don't beat your best offer.
We have a large collection of exceptional brands
---