Bowers & Wilkins 800 Series Diamond Subwoofer - DB1
The DB1 is the most advanced subwoofer Bowers & Wilkins has ever produced. Perfect for home theatre and Hi-Fi.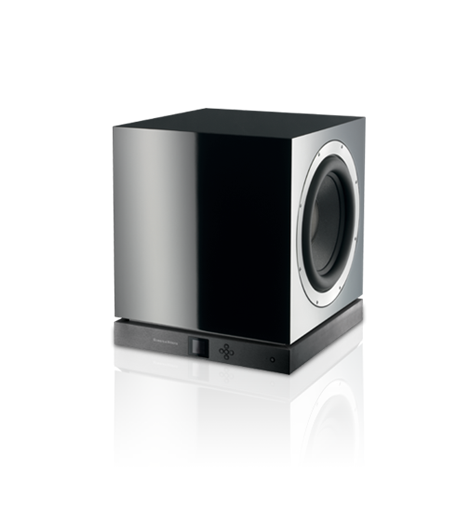 Power and Control
Control. It's the rare quality that puts the DB1 head and shoulders above the rest thanks to its innovative dual opposed drive unit configuration. Combine it with the awesome power dedicated amplifier, and you have a subwoofer that puts you right at the heart of the action. The perfect partner for the 800 Series Diamond.
Specifications
Description
Active balanced-drive closed-box subwoofer system
Drive units
2x Ø300mm (12 in) Rohacell® cone long-throw
Frequency range
-6dB at 15Hz and 250Hz
Frequency response
±3dB 17Hz - 145Hz
Power output:
1000W
Rated power consumption:
135 W
Standby power Consumption:
<1W
Input impedance:
15kΩ
Signal / noise:
>100dB
Functions:
5 Presets, Input sensitivity, Gain, Low-pass filter, Graphic equalisation, Room compensation, Auto on/standby, Trigger on/standby, Trigger preset switching, RS-232 automation control
Inputs:
Stereo Line In (2x RCA Phono), Mono (LFE) Line In (RCA Phono), Mono (LFE) Line In (XLR balanced)
Height:
490mm (19.3 in) not including feet
Width:
460mm (18.1 in) including grilles
Depth:
410mm (16.2 in) including controls
Net weight
44kg (97 lb)
Cabinet finish
Gloss Black Rosenut
Grille
Black cloth