Bowers & Wilkins 600 Series High Quality 3 Way Floorstanding Speaker - 603 (B)
Bowers & Wilkins 600 Series High Quality 3 Way Floorstanding Speaker - 603 (B)
603 (B) (Each)
Bowers & Wilkins 600 Series High Quality 3 Way Floorstanding Speaker - 603 (W)
603 (W) (Each)
Bowers & Wilkins 600 Series High Quality 3 Way Floorstanding Speaker - 603 (B)
603 (B) (Each)
---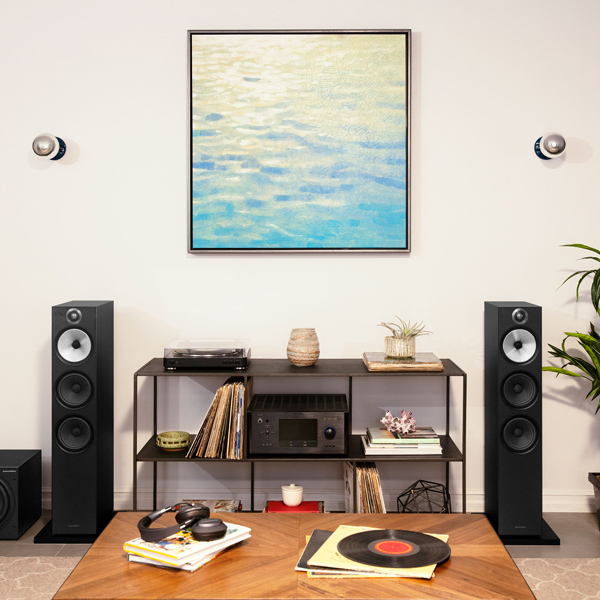 The largest speaker in the 600 Series
Bowers & Wilkins 603 speaker brings pristine sound to your home. Featuring Continuum™ cone technology, developed for our award-winning 800 Series Diamond, it creates a pure soundscape. Developed over an eight-year period and first featured on our flagship 800 Series Diamond models, the Continuum cone has been integrated into the sixth generation of the critically acclaimed 603. Fill your home with beautiful Bowers & Wilkins sound.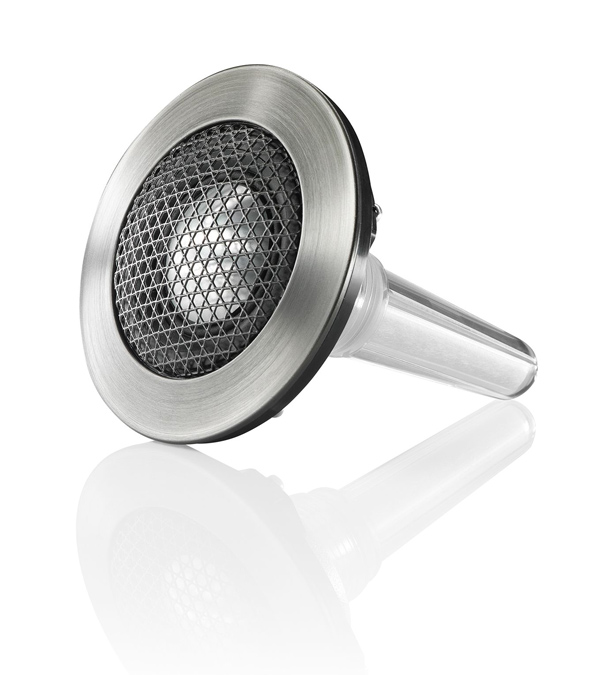 Layered, beautiful details
The new 600 Series adopts a refined and upgraded version of the proven Decoupled Double Dome tweeter, offering 38kHz breakup performance. The result? A pure and precise soundscape that allows you to enjoy all the layers of your favorite music.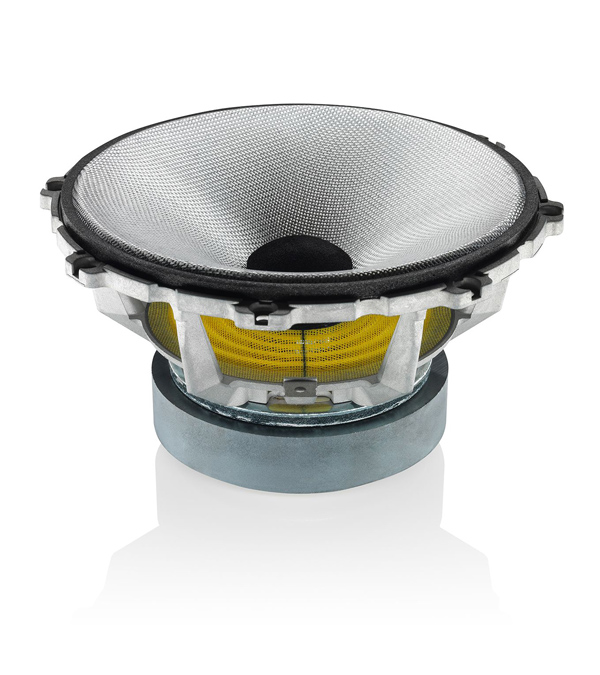 Truly amazing sound
Voices and instruments are delivered with purity and precision, thanks to the smooth, accurate Continuum™ cone midrange driver.
Features
Decoupled Double Dome aluminum tweeter
Continuum™ cone FST™ midrange
Paper bass cones
Flowport™
Specifications
Description
3-way vented-box system
Drive Units
1x ø25mm (1 in) aluminum dome high-frequency
Drive Units
1x ø150mm (6 in) Continuum™ cone FST™ midrange
Drive Units
2x ø165mm (6.5 in) Paper bass
Frequency range
-6dB at 29Hz and 33kHz
Frequency response
48Hz - 28kHz ±3dB
Sensitivity
88.5dB spl (2.83V, 1m)
Harmonic distortion
2nd and 3rd harmonics (90dB, 1m)
Harmonic distortion
<1% 90Hz - 22kHz
Harmonic distortion
<0.5% 120Hz - 20kH
Nominal impedance
8Ω (minimum 3.0Ω)
Crossover frequencies
400Hz, 4kHz
Recommended amplifier power
30W - 200W into 8Ω on unclipped program
DIMENSIONS
Height:
985mm (38.8 in) cabinet only , 1055mm (41.5 in) with plinth
Width:
190mm (7.5 in) cabinet only , 320mm (12.6 in) with plinth
Depth:
340mm (13.4 in),370mm (14.6 in) with plinth
Specifications
Net weight
24.1 kg (53.1 lb)
Boxed weight
31.7kg (69.9 lb) single
Cabinet finishes
Black
Cabinet finishes
White
Grille finishes
Black
Grille finishes
Grey
FM Audio Video balances product selection and depth with accessibility and a customer service staff that can demystify your home stereo, car audio or home theatre purchase. We have years of combined consumer electronics experience and our wealth of knowledge and understanding is the asset that helps us shine in a ocean of complacency and misinformation.
Expert
Custom Installation
We offer the finest custom installations along with expertise and personal service.
Expert
Custom Installation
We offer the finest custom installations along with expertise and personal service.
Authorized Dealer
Car Audio
FM Audio Video has been satisfying the Car Audio & Multimedia needs in Brantford and surrounding areas.
5 Pounds of Coffee
Price Match Guarantee
We will give you 5 pounds of coffee if we don't beat your best offer.
We have a large collection of exceptional brands
---