Alpine 12-Channel Advanced Wireless Digital Sound Processor - PXE-0850X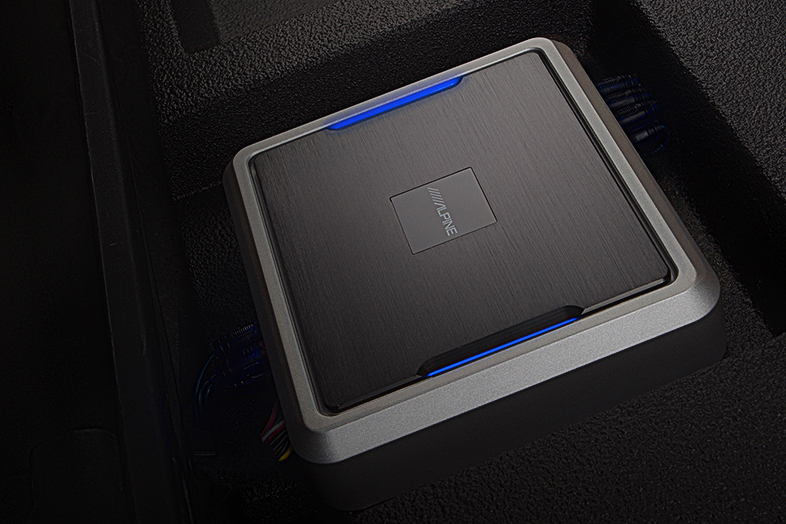 Overview
With new and improved software, the PXE-0850X is the next generation of upgraded technology that allows integration into factory systems.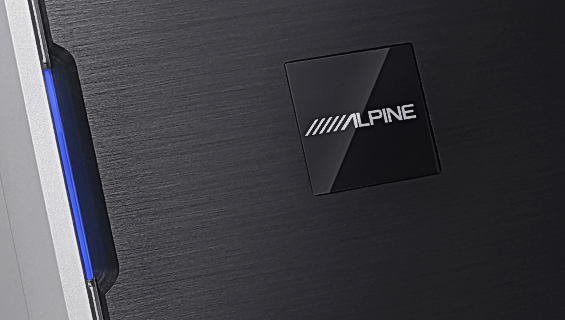 Features
New and improved user interface (UI)
Bluetooth audio streaming with included external module
Wireless sound tuning via smartphone. PC tuning also available
Dash-mounted remote controller included
Tech Specs
6 Low and/or High-level inputs
12 RCA outputs
Matrix Mixing
25W RMS x 8 (4Ω, <1% THD+N, 14.4V) (mirrors the first 8 RCA outputs)
Frequency range: 20Hz ~ 20KHz, 1Hz steps
Q: 0.404 ~ 28.85, 0.01 steps
Gain: -12.0dB ~ +12.0 dB, 0.1 dB steps
Filter crossover points: 20Hz – 20KHz. 1Hz steps
Slopes: 12dB, 18dB, 24dB, 30dB, 36dB, 42dB, 48dB
31 Band Parametric or Graphic Output EQ
High pass, low pass, and bandpass, independent filters per channel
Time correction: Up to 20ms delay per channel
Delay units: 0.000 to 20 milliseconds, 0.00 to 692 centimeters, 0.00 to 273 inches
0 deg. or 180 deg. phase adjustment per channel
Specialized type filtering: Butterworth, Linkwitz-Riley, Bessel
TI 32-bit DSP with 300MHz floating point processing
TI 24-bit premium audio ADC/DAC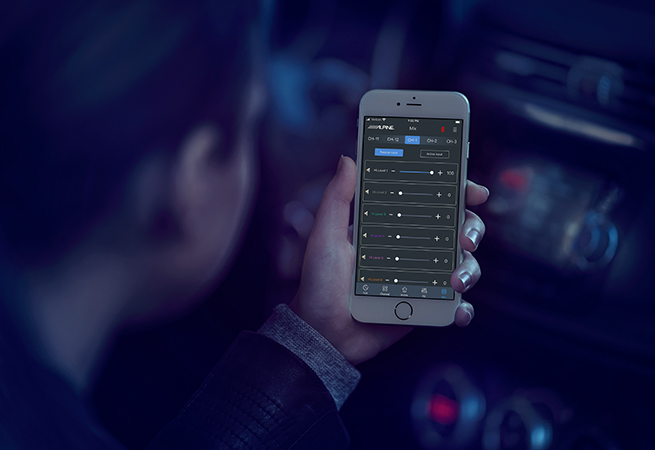 OEM Integration
As factory systems continue to advance, digital sound processors are becoming crucial for factory system integration and ideal sound system building. The PXE-0850X has 6 low and/or high-level inputs that can be mixed to create a full range signal that sends up to 12 independent channels for versatility in OEM and aftermarket system building. Eight of the 12 channels can utilize 25W of powered output to allow even more flexibility.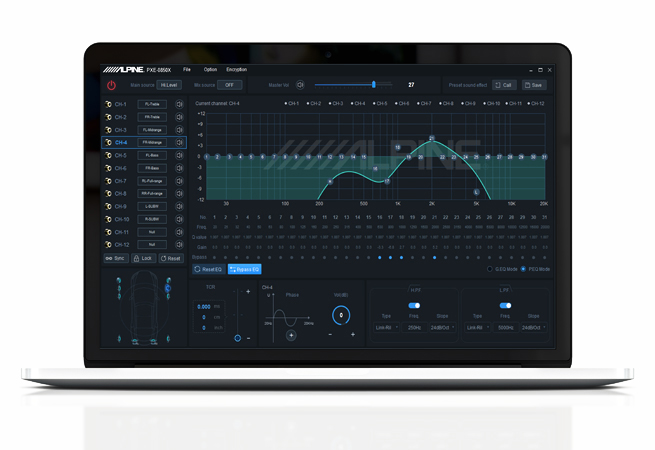 Updated Software
The PXE-0850X is the next generation of upgraded technology that allows integration into factory systems. New and improved software matches the user interface (UI) of the 16-Channel PXE-X09 Hi-Resolution Digital Sound Processor and provides a cleaner layout that simplifies the mixer and tuning flow.
Tuning Tools
Objects and materials in the vehicle, like seats, center consoles, leather, and glass, can all contribute to the overall quality of the sound experience. The processor can be tuned with the 31 Band Parametric or Graphic EQ for precise adjustments. Detailed high/low crossovers and expansive time correction can be made to each of the 12 channels. This allows the tuner to overcome acoustical abnormalities in the vehicle and set a proper sound stage for premium sound performance.
Real-Time Tuning
Tuning can be done wirelessly via Bluetooth® from a smartphone or through a wired USB connection with a PC. This offers one convenient place to see all inputs/outputs, crossover, time correction, and 31 Bands together for immediate visual recognition. Get real-time tuning results and compare them with the "Before" and "After" effect.
Quick Sound Adjustments
Access to some of the DSP's features is presented in the included LCD remote controller, which can be flush-mounted on the dash for easy access. The rotary knob can quickly adjust volume, preset storage and recall, subwoofer level, and source selection with results displayed on the LED screen.
Save and Share
Protect your tune and save time by saving a vehicle's tuning files directly to your smartphone or hard drive. The versatile file system can be shared via text message or email or stored on a thumb drive for storing or sharing.
Stream Music without a Head Unit
For vehicles that don't have a music source, like a head unit or stereo, the PXE-0850X can receive music sent directly from a smartphone with Bluetooth wireless streaming so you can still enjoy personal playlists without replacing the factory head unit or adding an aftermarket head unit.