Definitive Technology Reference In-Wall Subwoofer Amplifier - IW Sub Amp 600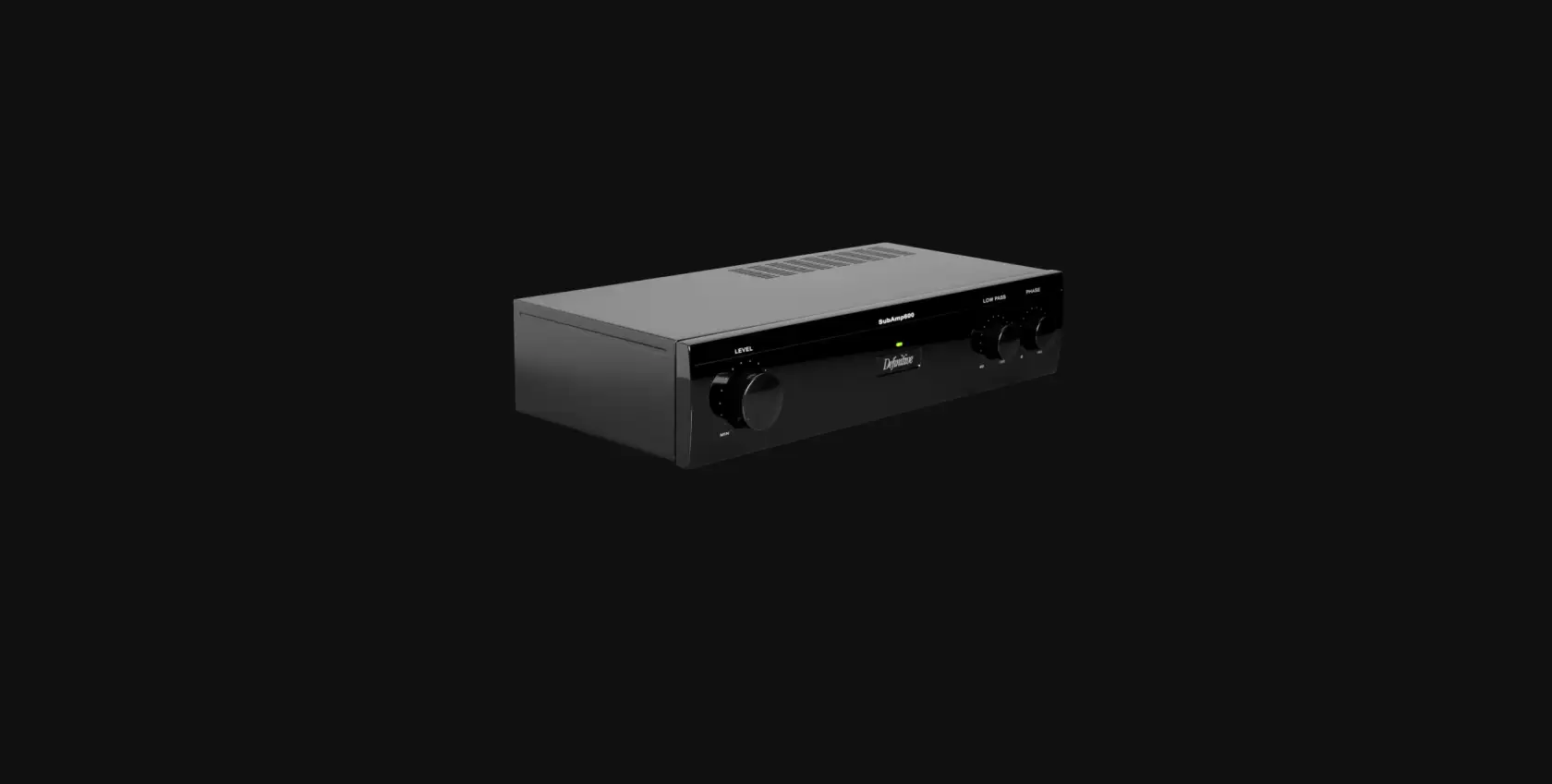 SubAmp 600 In-Wall Subwoofer Amplifier
Power Your In-Wall Bass
The SubAmp 600 puts in-wall bass control at your fingertips, with two discrete high-powered amplifiers in one convenient housing.

Dual Amplifier Design
Drive up to two subwoofers in two different zones
Fine Tune the Room
With volume, low-pass crossover, and phase adjustment
Steady and Secure
5-way binding posts guarantee optimal connection
Invisible Sound, Uncompromised
Power Your Hidden Bass
Built to bolster the Definitive IWSub 10/10 and IWSub Reference in-wall subwoofers, this versatile outboard amplifier offers greater placement flexibility and optimal power to effortlessly drive one or two IW Subs in the same room or in different zones.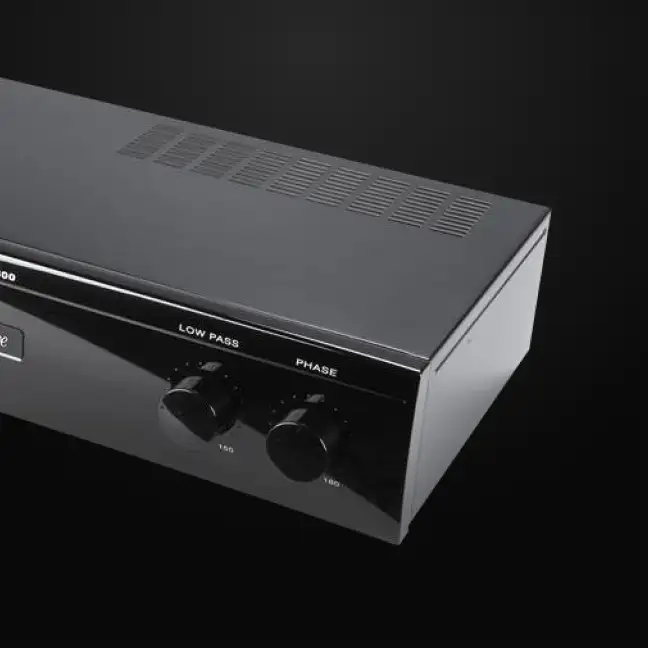 Volume, Low-pass and Phase for unprecedented control
Dial in your system your way with volume, low-pass crossover, and phase — all easily adjusted with convenient, front-panel control knobs.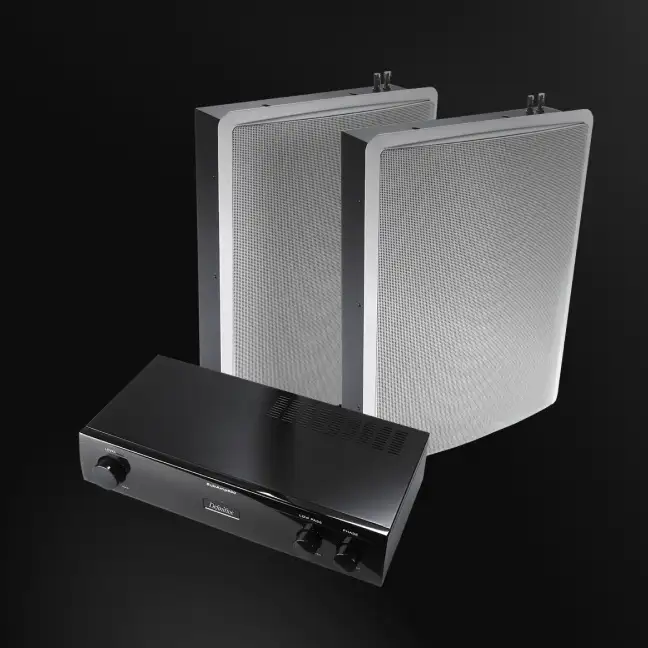 Two Amps in One to power two subs
Two discrete high-powered amplifiers with simple connections take deep bass impact to new heights. Power two IW subwoofers in the same zone or separate zones.

Installation Flexibility
Built for Integration
Beyond its high-powered amplifier and electronic crossover, the SubAmp 600 fits easily on a shelf or rack to power our signature Definitive In-Wall Subwoofers.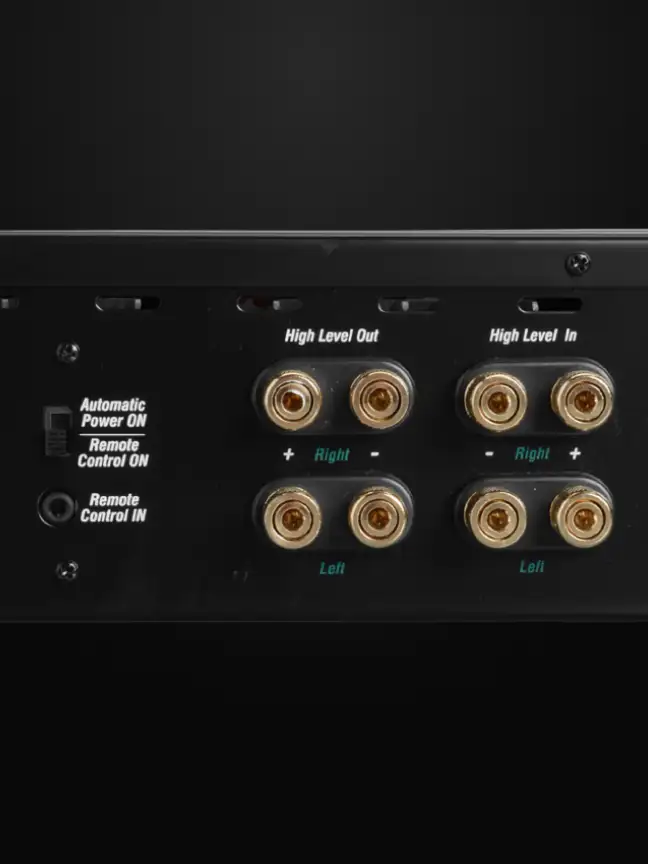 Solid, Stable Connections for steady and secure placement
5-way binding posts ensure the most secure speaker connections possible. Connect the subwoofers, and never have to think of it again.
OVERALL
Electronics Warranty
3 years
Required Accessories
(2) IW Sub 10/10 or IW Sub Reference
Included Accessories
(1) Rack Mount Kit
Total Pieces
1
Carton 1
6.75" (17.15 cm) h x 22" (55.88 cm) w x 11" (27.94 cm) d 28 lbs (12.7 kg)
REFERENCE IN-WALL SUBWOOFER AMPLIFIER
Qty Included
1
Height
3.44" (8.74 cm)
Width
17.06" (43.33 cm)
Depth
9.625" (24.45 cm)
Weight
25 lbs (11.34 kg)
Filter
40 Hz → 150 Hz, Slope of 12 dB per Octave
Phase Settings (Continuous)
0° → 180°
Remote Power Input
12 volt Trigger [.125" Mini Plug (.32cm)]
Fuse Type
6.3 amp 250 volt {"label":"Slo Blo","value":"Slo Blo","selected":true}
US Voltage
110 volts A/C
International Voltage
220 volts A/C