Klipsch Promedia-2.1 Computer Speakers - PROMEDIABT
The Klipsch ProMedia 2.1 Bluetooth® is the next generation of the legendary Klipsch ProMedia 2.1, which singlehandedly raised the bar on what is defined as exceptional sound from a computer speaker. Upgraded now with Bluetooth® connectivity, you can wirelessly stream audio from your computer, laptop, smartphone or tablet and enjoy high definition sound in any room.
Features:
Incredible Acoustic Performance
Computer Speakers Powerful Enough to Double as Your Entertainment Center
Wireless Bluetooth® Connectivity
Subwoofer Generates Deep Authoritative Desk Shaking Lows
Compatible with other Devices via a Headphone Jack and Mini Plug Input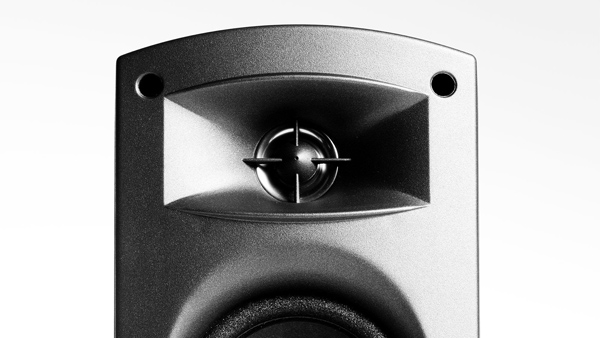 POWER + DETAIL
Kiss lackluster performance goodbye because with our ProMedia 2.1 PC Speakers, you'll be swept away by the sheer power, detail and emotion of your favorite music, movies or video games. You won't believe the outlandish amount of output this system generates until you experience it for yourself.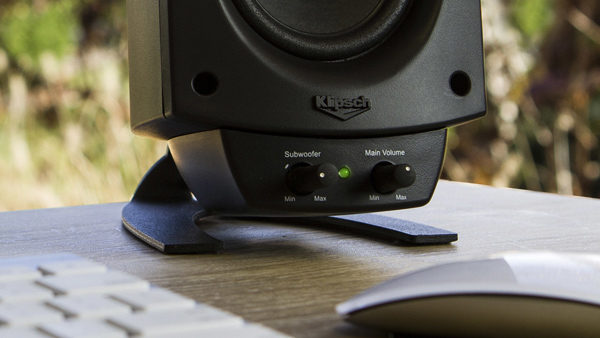 PROMEDIA 2.1 CONTROL POD
Easily control your main volume and subwoofer volume for an optimal listening experience. You choose how much boom is right for your room.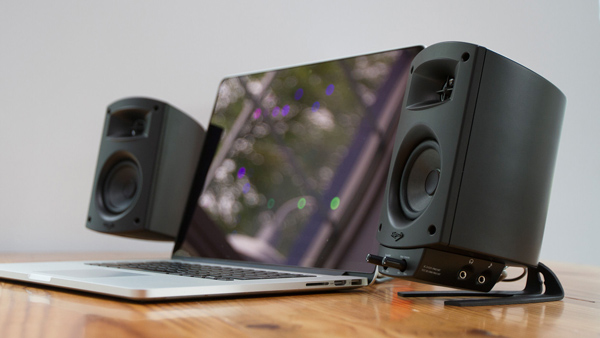 SONIC STYLE
All ProMedia 2.1 computer speakers include a micro Tractrix horn coupled with a Poly compression tweeters, 3" long-throw fiber composite cone woofers, strong removable grilles and a smooth black finish. Your friends will be jealous.
Specifications
FREQUENCY RESPONSE:
31Hz - 20kHz
MAXIMUM ACOUSTIC OUTPUT:
106dB SPL
AMPLIFIER POWER:
Peak Power: 200 Watts total system Satellites: 35 watts/channel @ 5% THD, 1KHz, two channels driven Subwoofer: 130 watts peak (50 watts @ 5% THD, 50 Hz continuous)
TWEETER:
0.75" Poly compression driver
HORN:
90(o) x 40(o) MicroTractrix(r) Horn
HIGH FREQUENCY WOOFER:
3" long-throw fiber-composite cone
SUBWOOFER:
One side-firing 6.5" (16.51cm) long-throw fiber composite cone
CROSSOVER FREQUENCY:
HF: 5kHz
ENCLOSURE MATERIAL:
Satellites: ABS Subwoofer: MDF
ENCLOSURE TYPE:
Satellites: sealed Subwoofer: bass reflex
INPUTS:
MP3 two-channel soundcard miniplug
OUTPUTS:
Headphone
DIMENSIONS:
Satellite: 8.5" (21.59cm) x 4.2" (10.67cm) x 5.67" (14.4cm) Subwoofer: 9.5" (24.13cm) x 9.8" (24.9cm) x 10.2" (25.9cm)
WEIGHT:
Satellite: 2.1 lbs. (0.95kg) Subwoofer: 11 lbs. (5kg)
FINISHES:
Black
BUILT FROM:
2000