Definitive Technology Fully Enclosed In-Wall Subwoofer - IW Sub Reference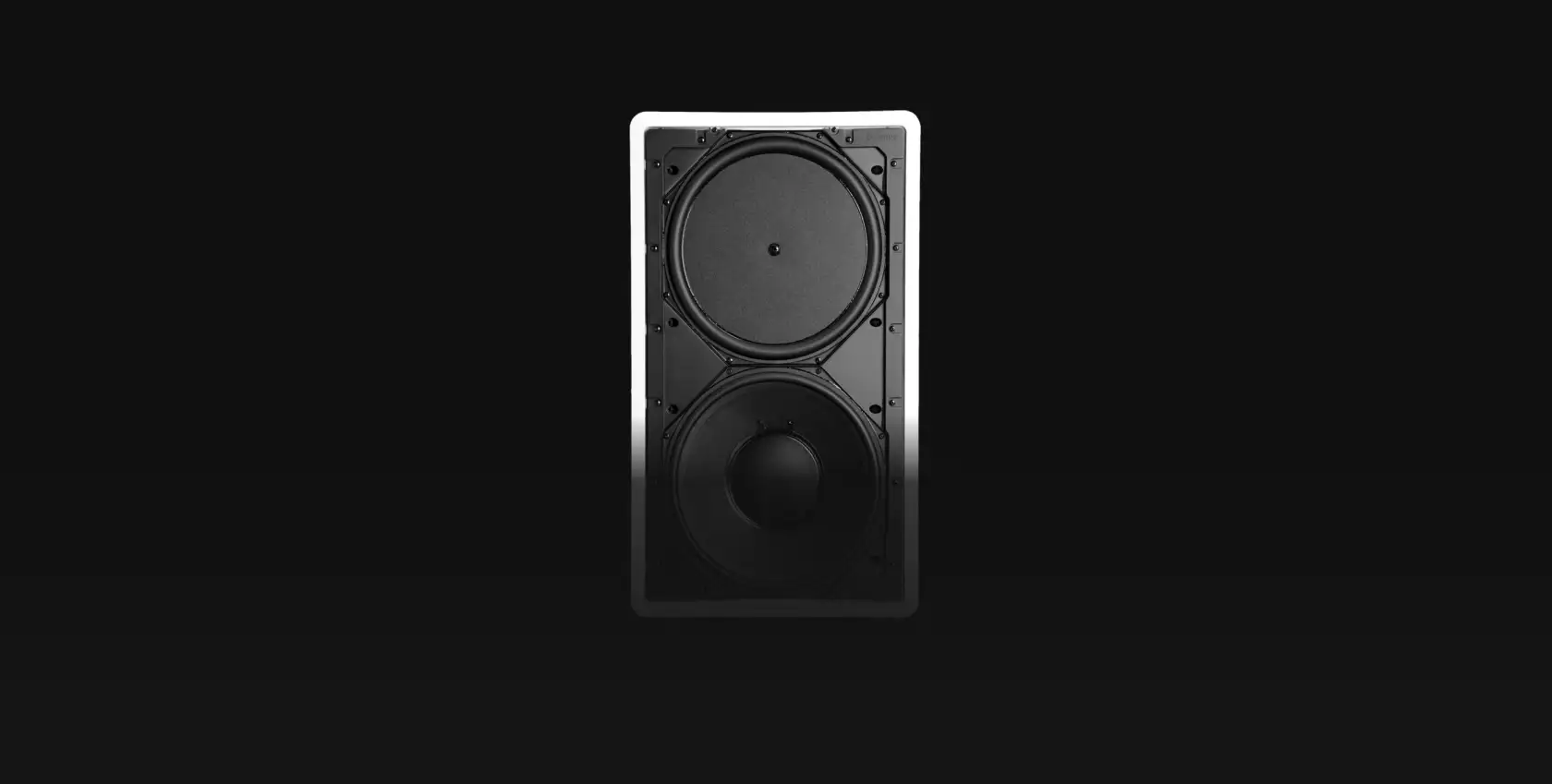 Fully Enclosed In-Wall Subwoofer
Invisible Powerhouse Bass
A deep-bass powerhouse that disappears in your room, with a non-resonant sealed enclosure and paintable bezel and grille.

More Bass for Your Space
Enjoy deep, high-impact bass without wasting floor space
Deep, Deep Lows
13" active subwoofer pressure-coupled to a 13" ultra low bass radiator
Easy to Install
Fits in standard new or existing wall construction
Broad-Bass Technology
13" In-Wall Driver
The IW Sub Reference includes a special shallow-depth, long-excursion active 13" driver pressure-coupled to its Ultra-Low Bass Radiator to produce deep, formidible bass.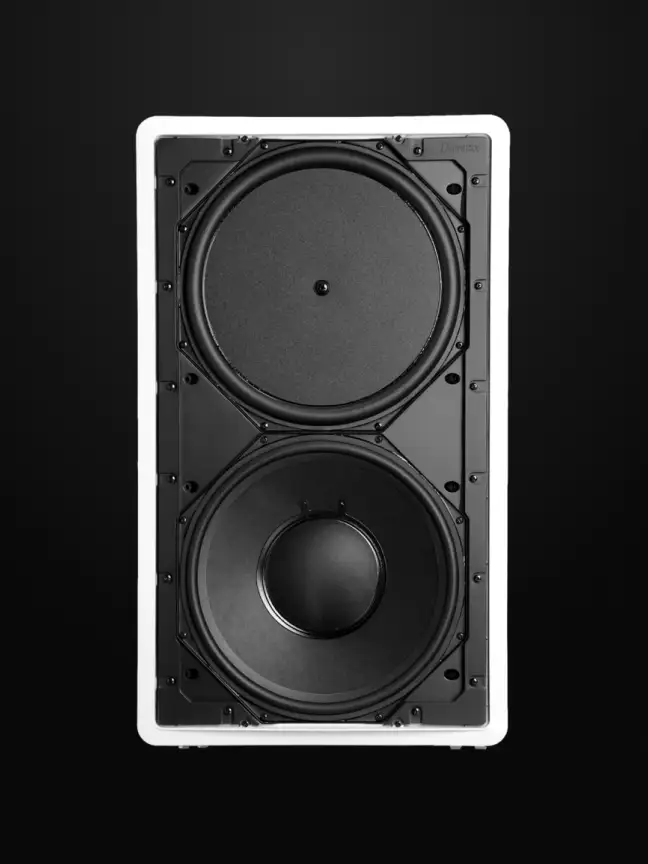 Ultra-Low Bass Radiator for expansive depth
The active 13" woofer and 13" Ultra-Low Bass radiator boast a combined bass radiating surface area of over 265 square inches—more than an 18" woofer but with greater speed and control for tighter, deeper, more powerful bass.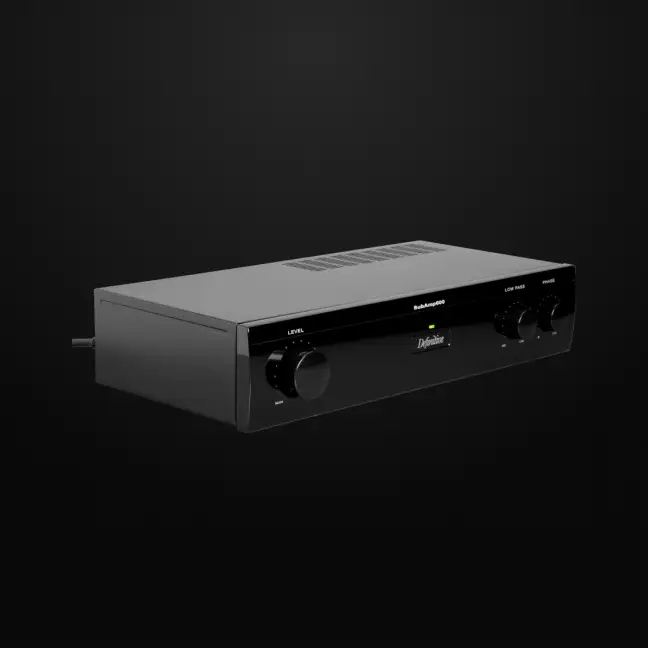 The SubAmp 600 for real low-end power
The IW Sub Reference is externally powered, so there's no need for installers to run electrical to the in-wall subwoofers. The outboard SubAmp 600 (required, not included) can power up to two IW Sub Reference subwoofers, even in different rooms.
With this unbeatable combination, installers enjoy the same ease of installation with in-wall subs as they do with in-wall speakers.
Installation Flexibility
Customize to your home
Whether new or existing construction, walls or ceilings, residential or commercial, the IW Sub Reference presents a simple, secure installation. From metal pivoting lock arms to paintable grilles and frames to fully sealed enclosures, Definitive Technology engineers designed speakers that put installation simplicity on equal footing with sound quality.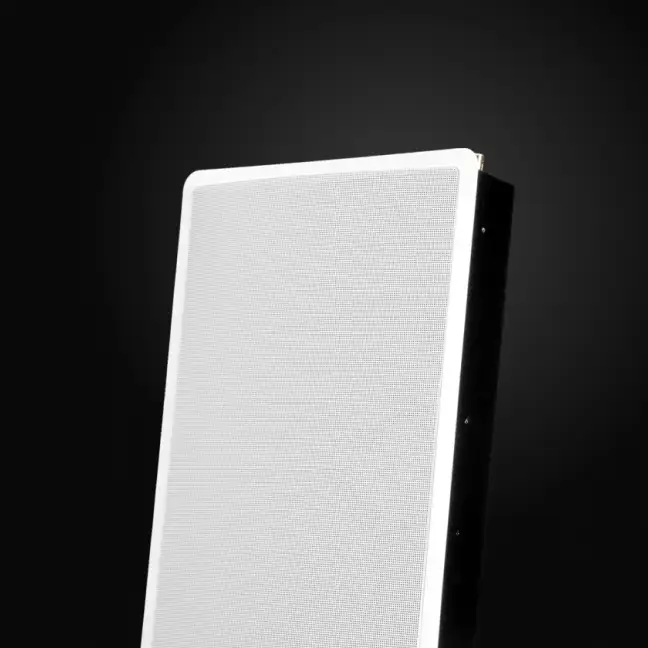 Fully Enclosed for powerful sound where you want it
To play bass in the room it's intended for, rather than spilling into adjacent rooms via walls and ceilings, The IW Sub Reference is fully enclosed and sealed with dense, acoustically inert, anti-resonant, anti-vibration Medite® wood. You'll hear tight, powerful bass with no distortion or buzzing.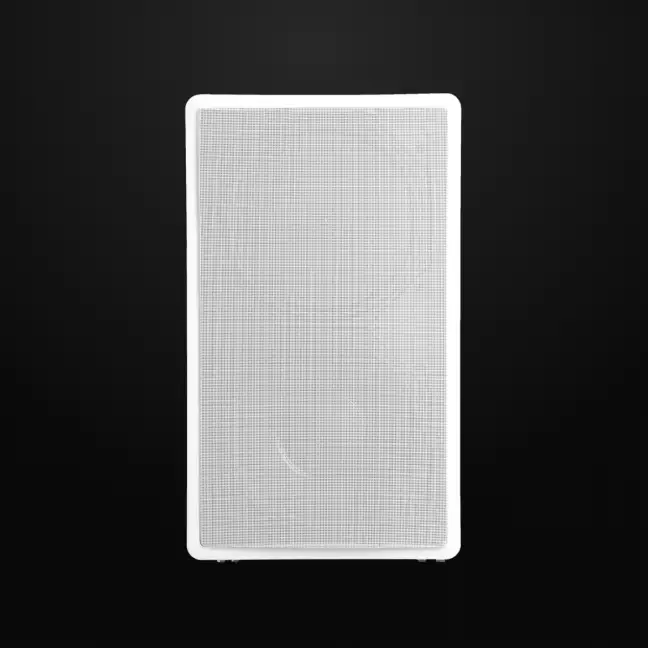 Paintable Grilles for the final custom touch
The IW Sub Reference's grille is paintable, with easy step-by-step instructions.
OVERALL
Total Pieces
1
Included Accessories
(1) Wall Mounting Template, (1) Paint Mask, (1) Paintable Grille, (1) Self Adhering Foam Gasket
Required Accessories
(1) SubAmp 600
Cabinet Warranty
5 years
Drivers Warranty
5 years
Original Purchaser Only
Yes
Carton 1
30" (76.2 cm) h x 19.5" (49.53 cm) w x 10.5" (26.67 cm) d 45 lbs (20.41 kg)
IN-WALL AND IN-CEILING
Qty Included
1
Orientation
Vertical
Driver Complement
(1)  13" (33.02 cm) d (Round) Subwoofer, (1)  13" (33.02 cm) d (Round) Bass Radiator
Grille Dimensions
26.19" (66.52 cm) h x 15.5" (39.37 cm) w
Available Orientations
Vertical
Shape
Rectangle
Available Orientations
Vertical
Shape
Rectangle
Dimensions
25.13" (63.83 cm) h x 14.38" (36.53 cm) w
Total Frequency Response
14 Hz → 200 Hz
Nominal Impedance
4 ohms
Speaker Inputs
(1) Pair of Heavy Duty, Spring Loaded na