Definitive Technology 8 Inch Round In-Wall Or In-Ceiling Speaker - DI 8R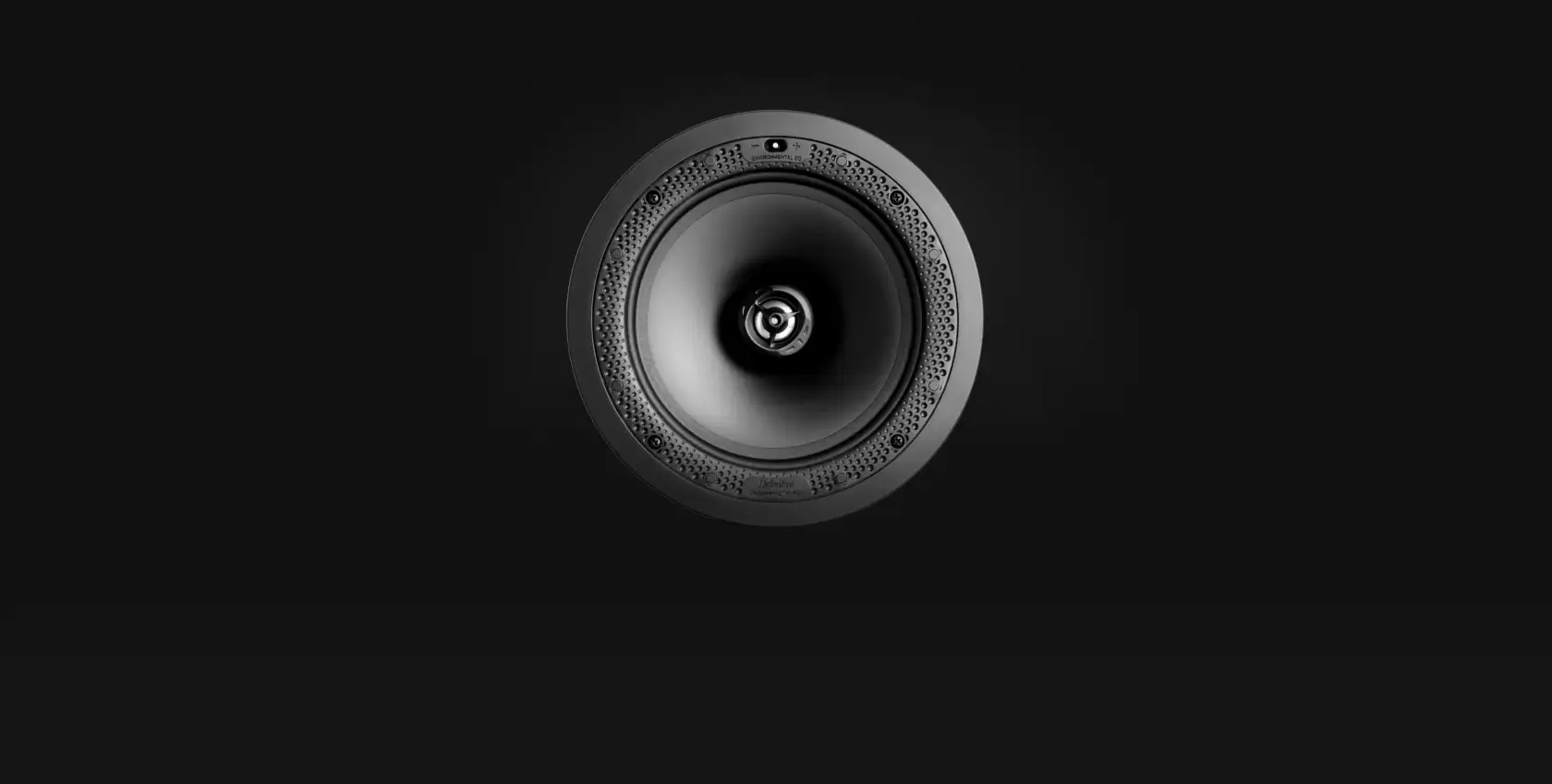 DI 8R In-Wall / In-Ceiling Speaker
More Sound Per Pound
Meticulously engineered with a low-profile design, the DI 8R is nearly invisible in your ceilings or walls. Better yet, it casts sound over a wide area, delivering immersive, lifelike audio from any angle.

Powerful Performance
8" BDSS™ Woofer
Clear, Clean, and Detailed
Pure Aluminum Dome Tweeter
Tailored to Your Space
Environmental EQ & Pivotable Tweeter
Freestanding Speaker Technologies
Invisible Audio, Astonishing Performance
The culmination of decades of engineering, DI Series Loudspeakers deliver sensational sound quality while virtually disappearing into walls and ceilings with our hidden flange design. Treat yourself to dynamic bass, smooth midrange, and sparkling treble with little impact on your décor.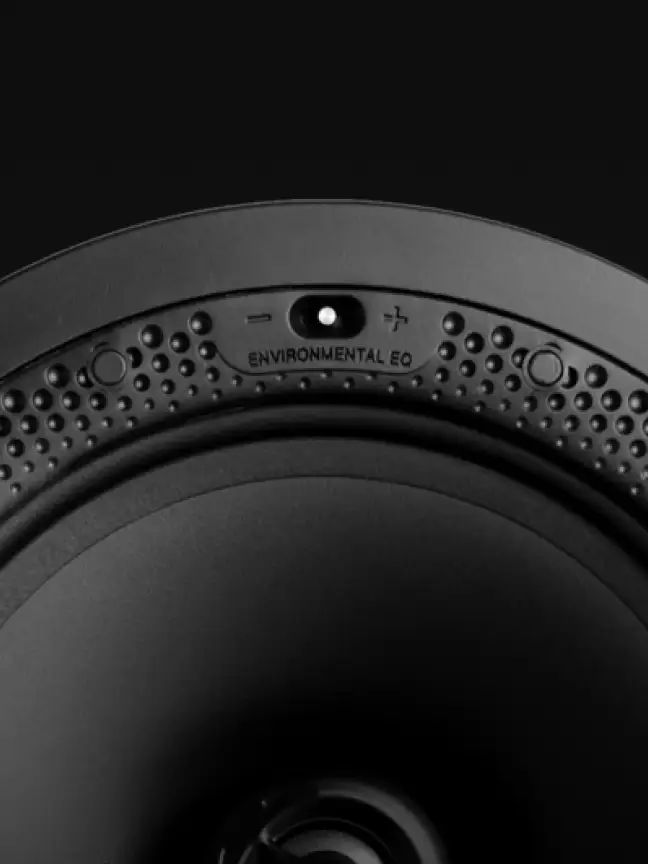 Environmental EQ for fine-tuned highs in any space
Adjust the Environmental EQ switch to customize tweeter output for your listening environment. Engage the [+] setting to boost treble in sound-absorbing rooms, or the [–] setting to reduce treble in lively rooms. Leave in the Center position for rooms with average reflectivity.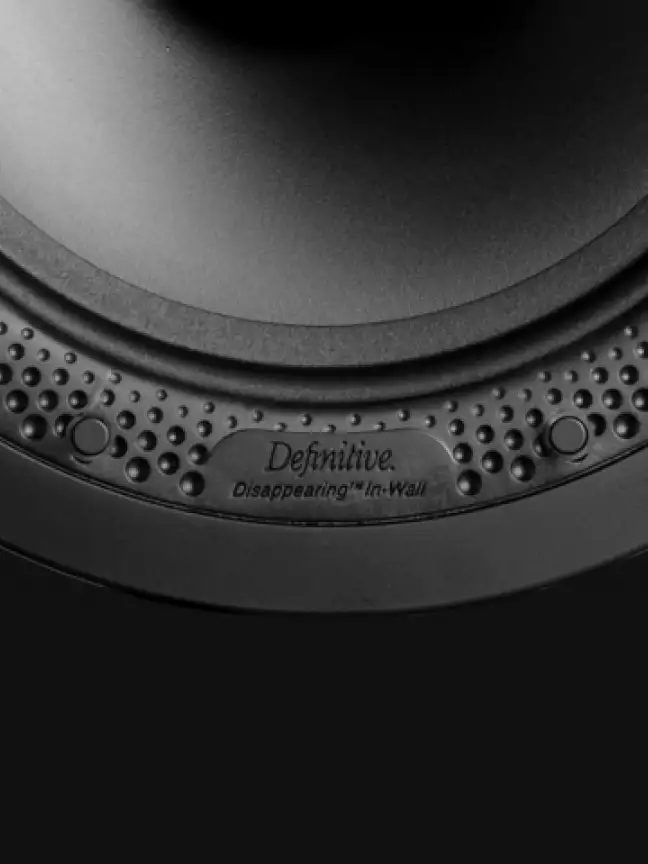 Exclusive BDSS™ Technology for more bass in less space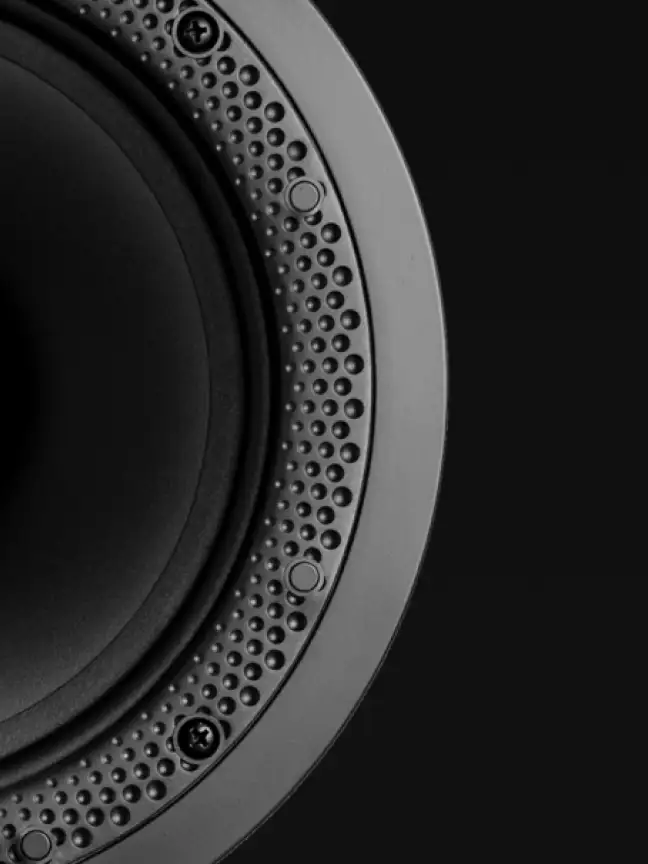 Advanced Technologiesfor the details that make all the the difference
The DI 8R features a sophisticated adjustable crossover network with custom, high-precision components for superior sonic purity. Surrounding the BDSS driver is a specially-contoured AeroRing™ that precisely distributes natural, well-balanced sound by minimizing diffraction. The Axially-Aligned configuration of the tweeter with the woofer provides broader sound dispersion and more natural balance.
Keep it Simple
Installs Easily and Reliably
Whether new or existing construction, walls or ceilings, residential or commercial, DI Series speakers offer simple, stealthy installations. Our engineers have extensive custom installation experience, and have felt your pain when working with hastily-engineered products. From pivoting lock arms to paintable grilles and frames to sure-grip magnetic grille fasteners, DI Series speakers are installer-friendly to the extreme.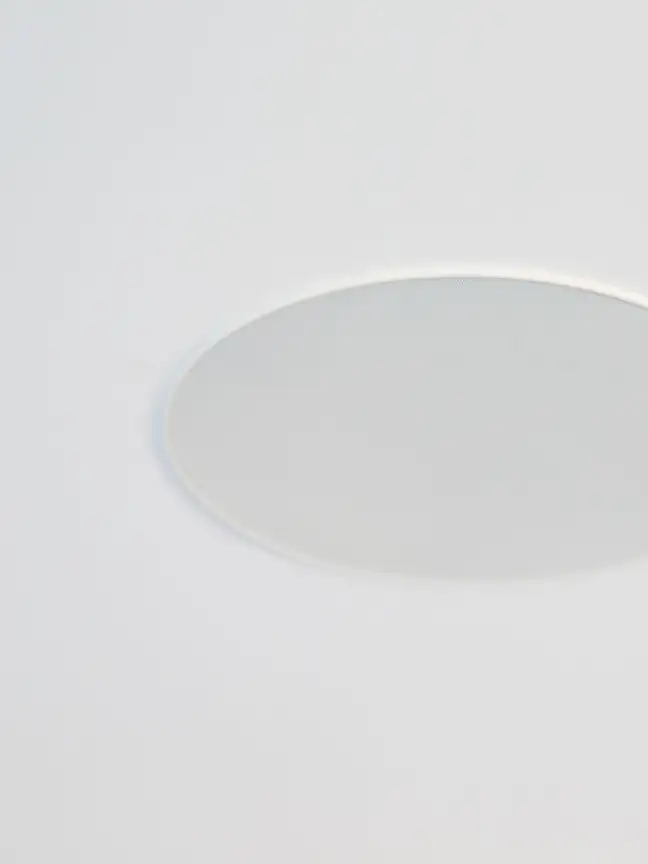 All the Stealth none of the complexity
Hidden flange architecture is fantastic for décor, because the nearly border-free design virtually disappears into walls and ceilings. What isn´t fantastic is the typical installation complexity. However, DI Series hidden flange designs are as easy to install as traditional flanged flush-mount speakers, and don´t require custom Sheetrock or spackle skills to get their practically invisible look.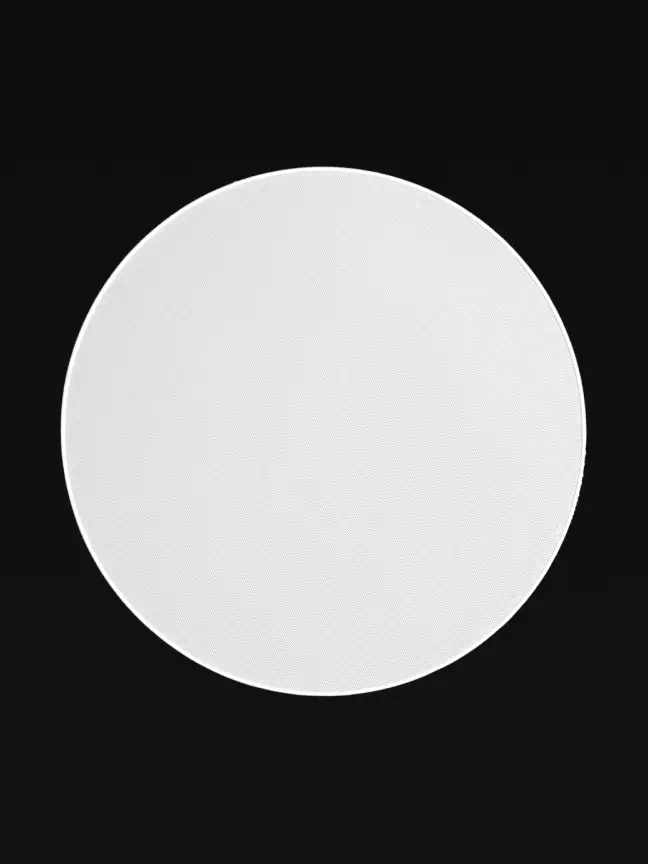 Paintable Magnetic Grillefor the final custom touch
All DI Series speaker grilles and grille frames are paintable, with easy step-by-step instructions. Once you have your perfect look, powerful neodymium magnets attach the grilles to the speakers for a secure, tool-free finish.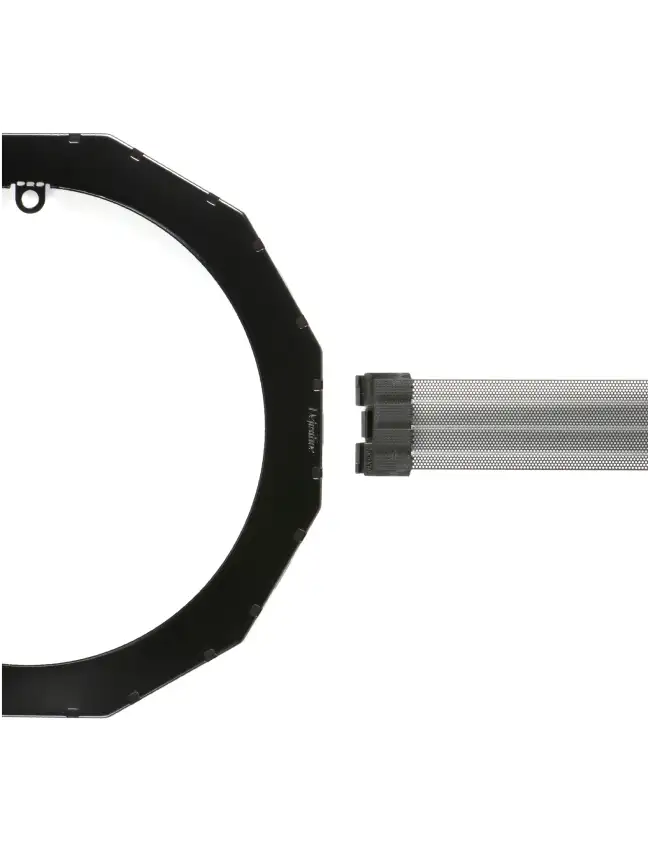 New Construction Brackets for installation made easy
For new construction projects, streamline your DI Series speaker installations with the optional Pre-Construction Rough-in Brackets. Easily attach the bracket to studs or joists before the drywall goes up, using your choice of nails, drywall screws, or construction staples (not included). Adjustable arms allow for unusual stud or joist locations.
OVERALL
Total Pieces
1
Included Accessories
(1) Wall Mounting Template, (1) Paintable Magnetic Grille
Cabinet Warranty
5 years
Drivers Warranty
5 years
Carton 1
6.25" (15.88 cm) h x 11.44" (29.06 cm) w x 11.44" (29.06 cm) d 7 lbs (3.18 kg)
IN-WALL AND IN-CEILING
Qty Included
1
Availability
 US
Driver Complement
(1)  1" (2.54 cm) d (Round) Pivoting Dome Tweeter Tweeter, (1)  8" (20.32 cm) d (Round) BDSS Bass/Mid Mid/Woofer
Depth
3.88" (9.86 cm)
Weight
4.8 lbs (2.18 kg)
Grille Dimensions
9.75" (24.77 cm) diameter
Shape
Round
Dimensions
8.75" (22.23 cm) diameter
Speaker Inputs
(1) Pair of Heavy Duty, Spring Loaded na
Total Frequency Response
26 Hz → 30,000 Hz
Nominal Impedance
8 ohms
Max Sensitivity (1 watt @ 1 meter)
90 dB
Peak Power Handling
225 watts
A/V Receiver Crossover Settings
Small (40 Hz)