Definitive Technology DT Custom Install Series Round 6.5" Single Stereo And Surround In-Ceiling Speaker - DT 6.5STR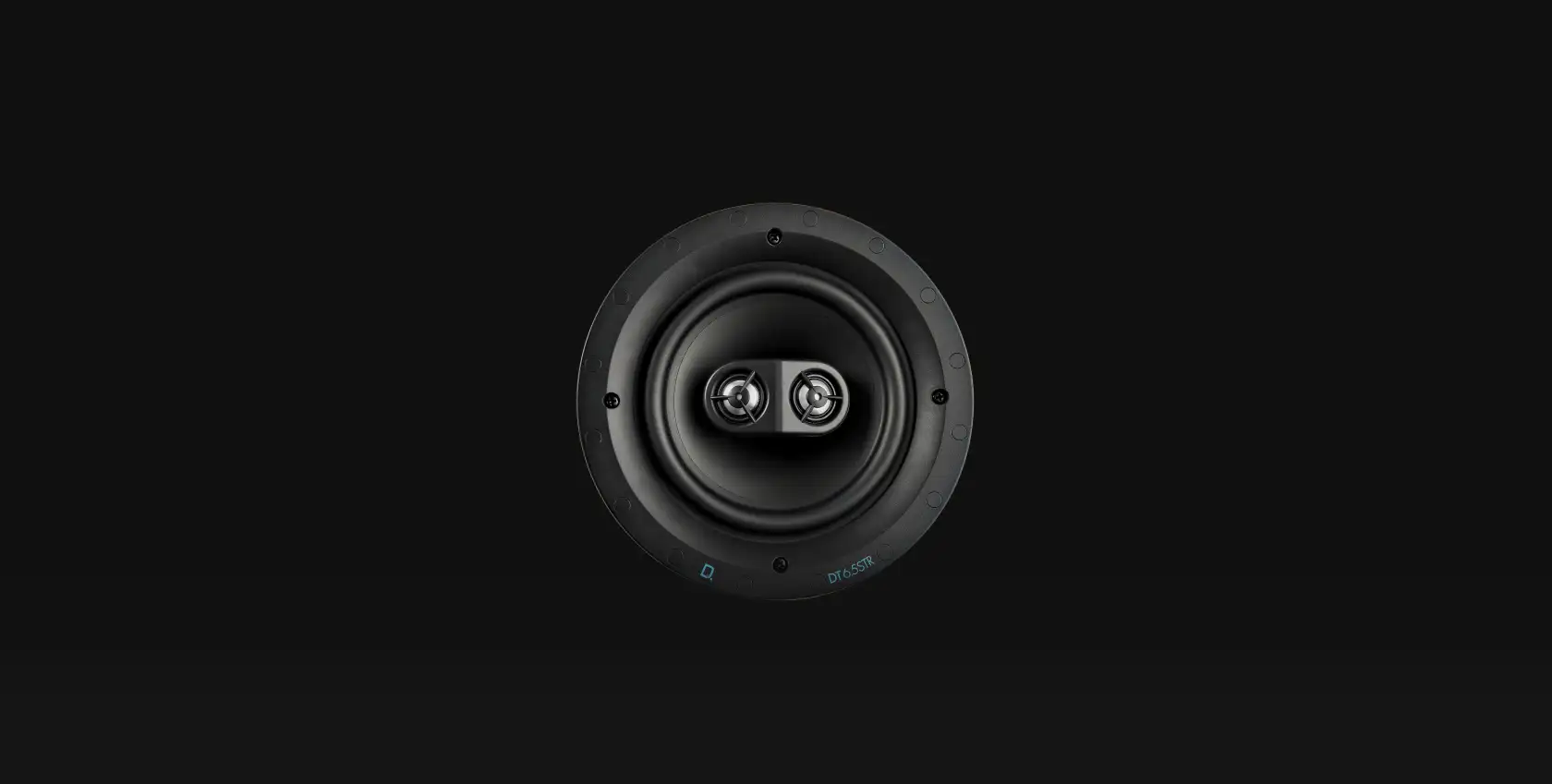 DT Custom Install Series Round 6.5" Single Stereo and Surround In-Ceiling Speaker
Ultimate In-Ceiling Versatility
With the flip of a switch, the DT6.5STR transitions from the ideal single stereo speaker for smaller spaces, like bathrooms, to a surround speaker that lavishes your home theater with rich immersive fidelity.

Single Speaker Solution
Full stereo or surround sound performance
Powerful Bass, Dynamic Mids
From a 6.5" composite mineral-filled polypropylene driver cone
Dual-Angled Tweeters
For authentic stereo sound from a single chassis
Definitive Audio Performance
The In-Ceiling Speaker That Covers It All
The DT6.5STR features dual .75" Pivoting Dome Tweeters and a 6.5" Mid/Woofer and 1" Pivoting Dome Tweeter for clear, detailed stereo or immersive, room-filling surround sound. Every component in the DT Series is optimized for superior quality and sound. And each component is conceived and developed in-house for a listening experience that delivers and a product that endures.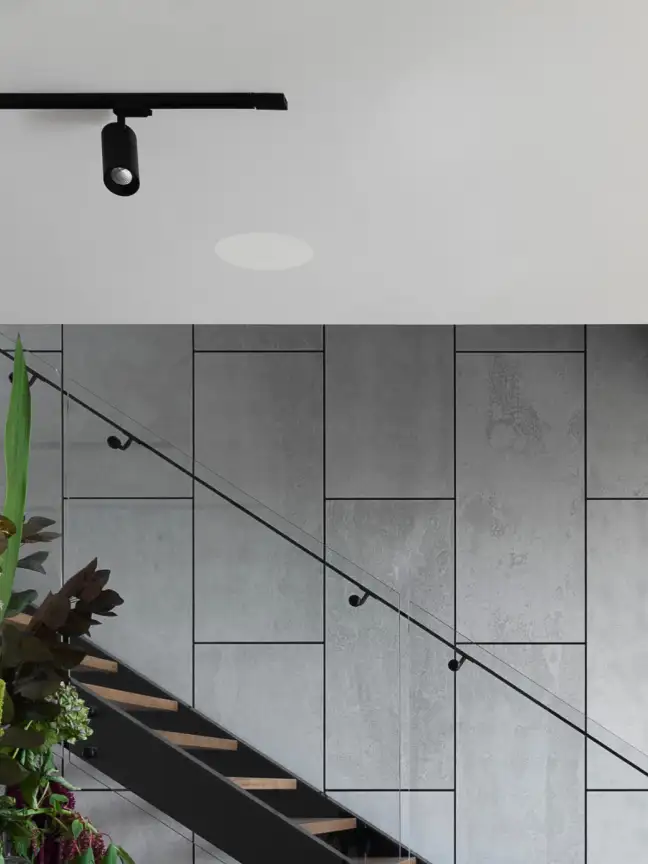 Single-Speaker stereo solution
The DT6.5STR is ideal for limited-space applications such as hallways, kitchens, bathrooms, and offices. Its innovative configuration  features a stereo setup within a single round ceiling speaker. Bristling with technologies such as dual voice coils powering the mid/bass driver and an innovative dual-angle tweeter configuration, the DT6.5STR produces broad stereo dispersion from just one speaker.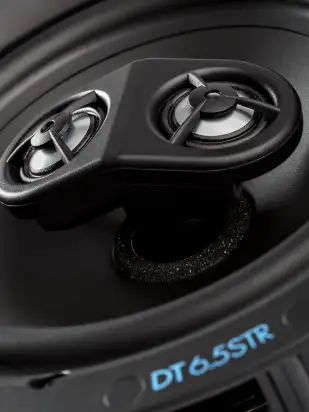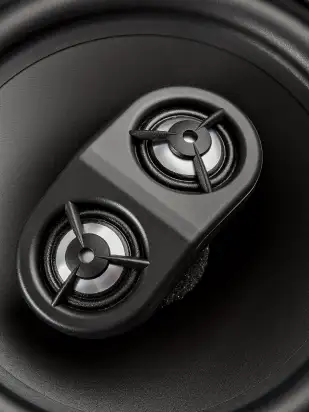 Low-Diffraction Swivel Tweeter for high-performance high frequencies
The DT6.5STR features our low-diffraction swivel tweeter. Its specially-designed housing eliminates cross-driver interference with the midrange driver while improving dispersion and off-axis response. The swivel mechanism enables the installer to aim the tweeter for pinpoint direct audio or diffuse surround sound.
Connectivity to fill the whole house with sound
High-Performance Audio Components in your walls and ceilings
Teeming with high-tech components such as annealed aluminum tweeters, polypropylene mineral-filled mid/bass cones, and anti-diffraction surfaces, the DT Series reproduces audio with the legendary voicing you've come to expect from Definitive Technology.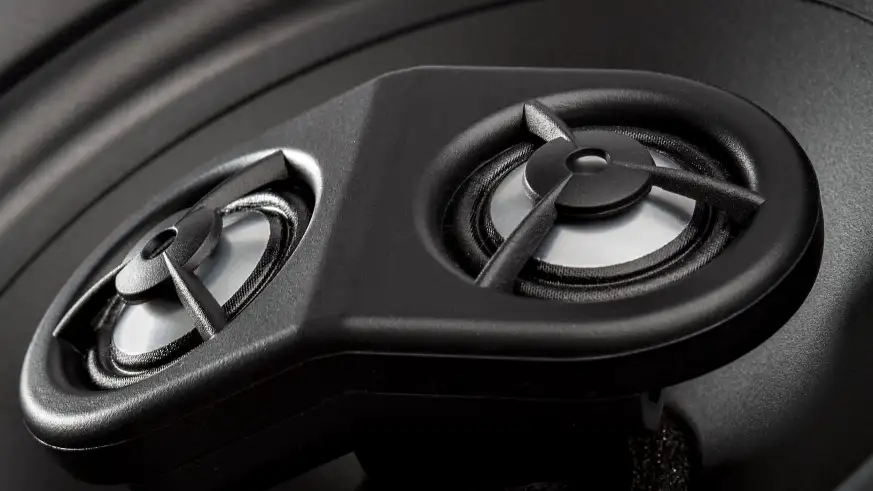 Pure Aluminum Swivel Tweeter
The ultralight, rigid construction of the DT6.5STR's aluminum dome tweeter enables it to play significantly higher frequencies than we can hear, allowing for optimum linearity within the range of human hearing. The swivel mechanism lets installers orient the tweeter for precise direct sound or diffuse surround sound - or anything in between.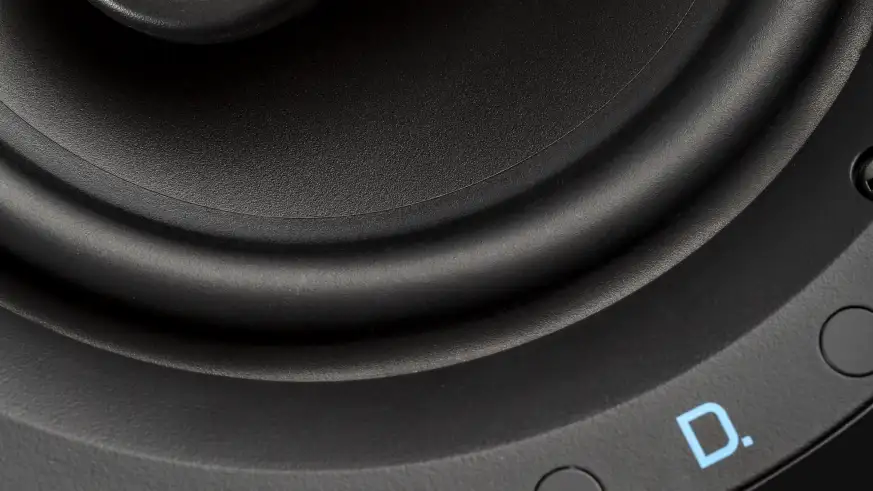 Polypropylene Mineral-filled Midrange/Woofer
Coupled with butyl rubber surrounds, the polypropylene mineral-filled midrange/woofer cone is a superb combination of lightness, stiffness, excursion, and control. The result: quick and punchy bass with smooth and detailed midrange.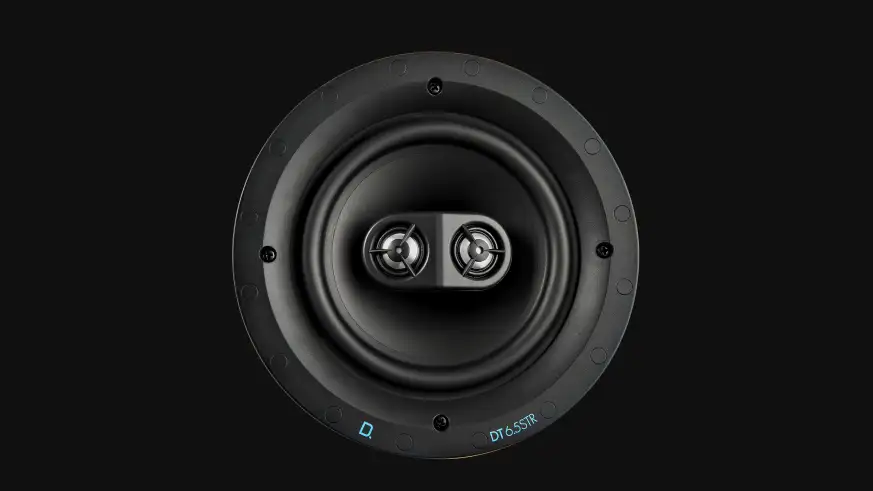 High-Definition Crossover
The crossover is critical to delivering high-end audio quality. A high-definition crossover network with Mylar capacitors is a key contributor to the DT6.5STR's smooth and accurate performance throughout its entire frequency range.
Quick and Easy Installs
Truly Custom Installations
Using only four common tools and a pencil, installers will find it a breeze to install the DT6.5STR in-ceiling speaker. With strong yet lightweight construction, integrated pivoting lock arms, paintable grilles, and magnetic grille fasteners, you'll have your DT6.5STR speakers installed and playing sweet audio in no time.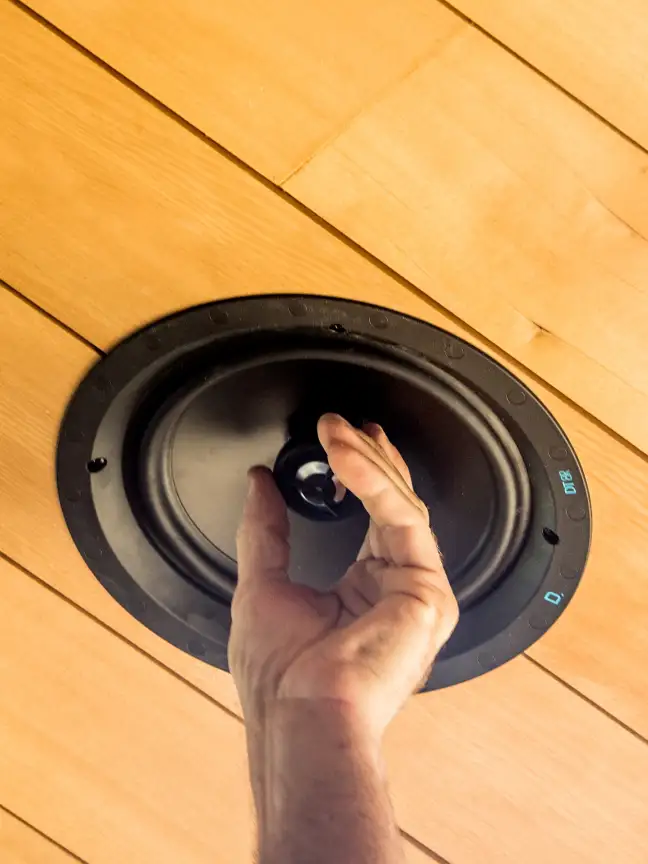 Pivoting Tweeters for customized sound
When using DT Series speakers as fronts in a home theater setup or as stereo speakers in a distributed audio system, installers can aim the tweeter toward the main listening position for improved imaging and detail. When using as rear/surround speakers, installers can aim the tweeter toward an adjacent wall or ceiling for a more diffuse sound field.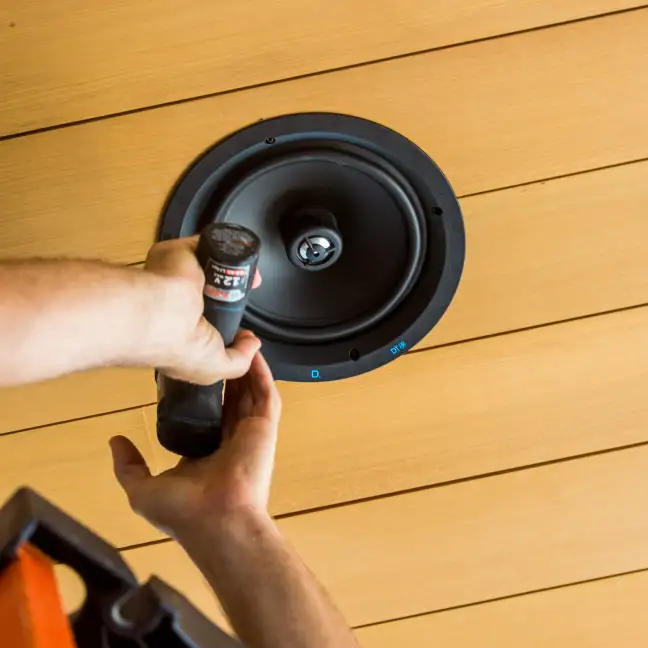 Fewer Tools Needed for faster installs
Rotating lock arms, magnetically-attached grilles, and heavy-gauge speaker wire push terminals enable a faster, simpler installation using fewer tools.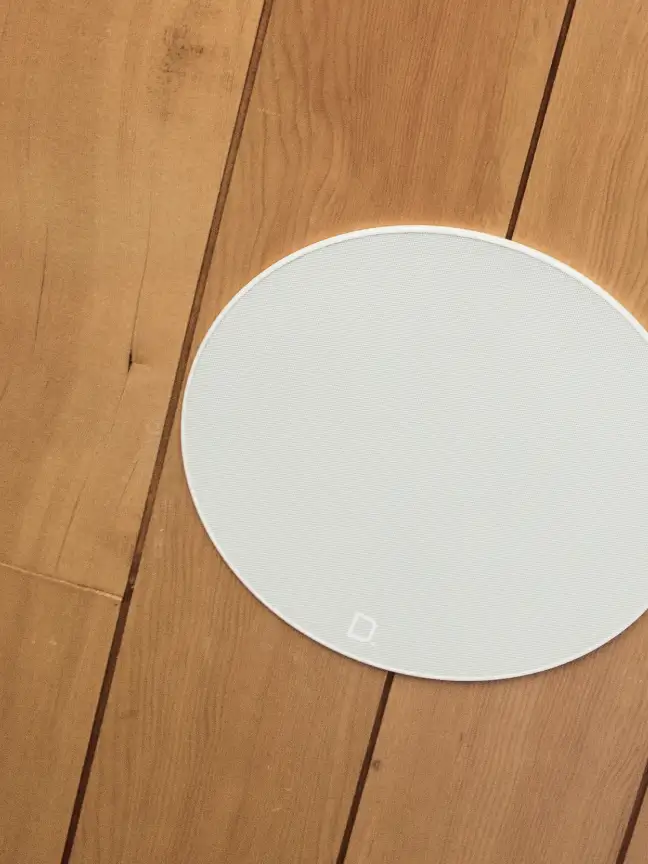 Paintable Magnetic Grilles for the custom touch
All DT Series speaker grilles and grille frames are paintable, with easy step-by-step instructions. Once you have your perfect look, powerful neodymium magnets attach the grilles to the speakers for a secure, tool-free finish.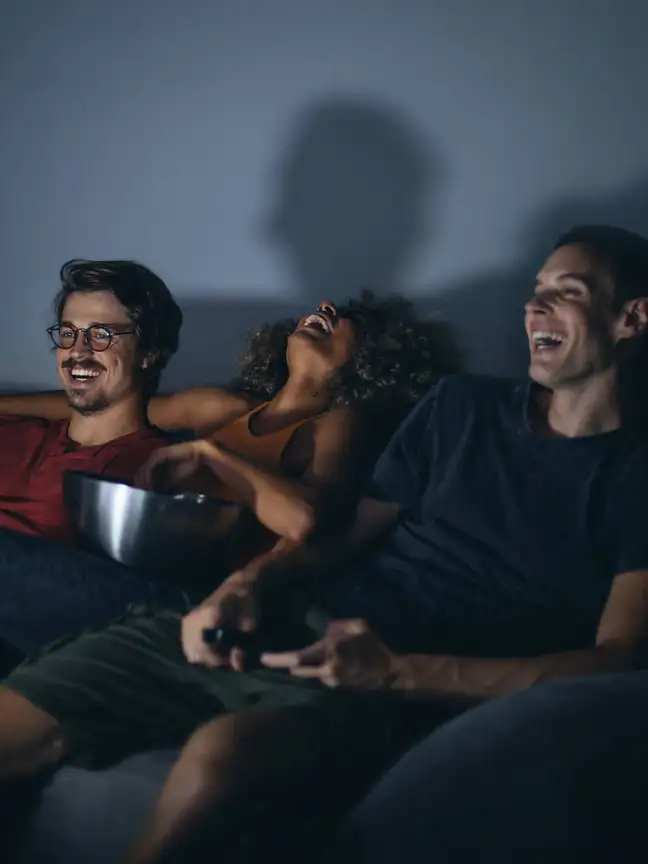 Affordable Customization for everyone
DT Series is the culmination of years of research and engineering to innovate an affordable in-wall/ in-ceiling speaker line that's Definitive Technology to the core. Equally at home in distributed audio, home theater, and commercial settings, DT Series speakers bring enthralling music, movies, gaming, and background audio to walls and ceilings — with ease and stealth.
IN-CEILING SPEAKER
Qty Included
1
OVERALL
Drivers Warranty
5 years
Total Pieces
1
IN-CEILING SPEAKER
Availability
 US
Driver Complement
(2)  0.75" (1.91 cm) d (Round) Pivoting Dome Tweeter Tweeter, (1)  6.5" (16.51 cm) d (Round) Mid/Woofer
Shape
Round
Total Frequency Response
27 Hz → 30,000 Hz
Nominal Impedance
8 ohms
Max Sensitivity (1 watt @ 1 meter)
89 dB
A/V Receiver Crossover Settings
Small (60 Hz)