5x7" Kenwood Oval Custom Fit 2-way Speakers - KFCC5796PS
5x7" Kenwood Oval Custom Fit 2-way Speakers - KFCC5796PS
KFCC5796PS
Availability
Schedule Delivery
---
Peak Power 320W
Diamond Array Pattern Woofer Cone
Acoustic Sound Harmonizer
Sound Field Enhancer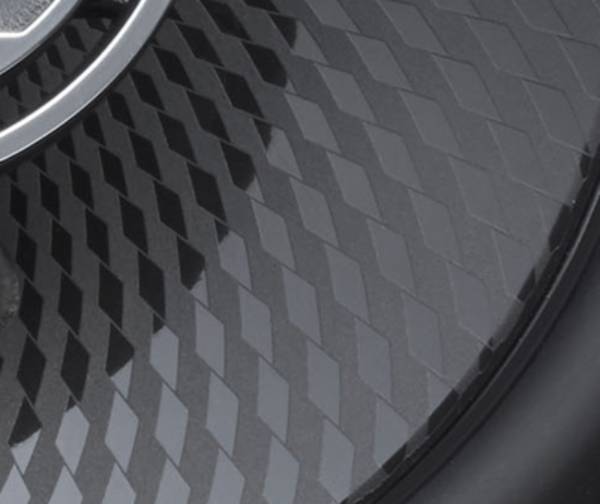 Diamond Array Pattern Woofer Cone
This technology enhances sound and reduces distortion.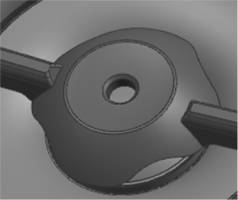 Sound Field Enhancer
This unique shape of the tweeter creates strong frontward sound as well as a wider sound field in 5kHz and higher frequencies.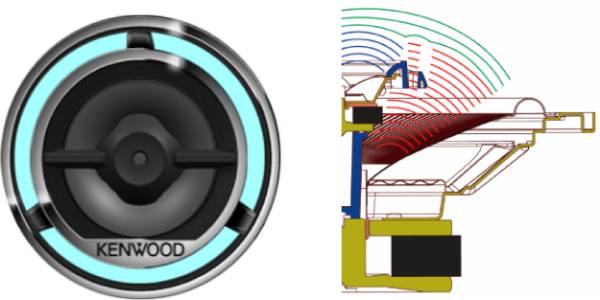 Acoustic Sound Harmonizer
Produces a smooth and natural sound by controlling woofer sound waves and allowing only certain frequencies to pass through the holes of the tweeter panel.

Factory Location Fit
The tweeter height is designed as low as possible, allowing the speakers to easily fit in most factory locations.
1. Black Painted Yoke and Plate
By implementing black paint on these parts, heat is released efficiently inside the magnetic circuit, resulting in temperature reduction of the voice coil and improved durability.

2. New Woofer Damper Shape
Stress leveling points increase durability and provide a smoother sound response.
ELECTRICAL
Impedance(Ω)
4Ω
Peak Input Power(W)
320W
RMS Input Power(W) CTA standards
80W
Sensitivity (dB at 1m) CTA standards
88dB
Frequency Response(Hz) CTA standards
64-24000Hz
Woofer
Diaphragm / Color
PP Cone Black
Size
138x195mm 5x7 inch
Surround
Rubber
Basket
Steel
Magnet
Ferrite φ75xt10
Dimension
Width (w/o_Gr)
220.7 mm 8-11/16 in.
Height (w/o_Gr)
138 mm 5-7/16 in.
Top Height
8.2 5/16 in.
Cutout Diameter
124.5x182.5 mm 4-7/8x7-3/16 in.
Mounting Depth
52 mm 2-1/16 in.
Weight
without Grille (pc.)
631g 1.4 lb
Weight of Woofer Magnet
190 g 6.7 oz
Net Weight
1.30 kg 2.8 lb
Accessory
Tapping Screw
φ4x30*8pcs
Speaker Cord
0.3m*2pcs
Speed Nut
8pcs
Colllar φ4
8pcs
Dimension
Width (w_Gr)
-
Height (w_Gr)
-
Weight
with Grille (pc.)
-
Tweeter
Diaphragm / Color
Balanced Dome Matte Black
Size
30mm 1-3/16 inch
Magnet
Neodynium
FM Audio Video balances product selection and depth with accessibility and a customer service staff that can demystify your home stereo, car audio or home theatre purchase. We have years of combined consumer electronics experience and our wealth of knowledge and understanding is the asset that helps us shine in a ocean of complacency and misinformation.
Expert
Custom Installation
We offer the finest custom installations along with expertise and personal service.
Expert
Custom Installation
We offer the finest custom installations along with expertise and personal service.
Authorized Dealer
Car Audio
FM Audio Video has been satisfying the Car Audio & Multimedia needs in Brantford and surrounding areas.
5 Pounds of Coffee
Price Match Guarantee
We will give you 5 pounds of coffee if we don't beat your best offer.
We have a large collection of exceptional brands
---