Marantz Signature Super Audio CD Player with DAC - SAKIRUBY
Marantz Signature Super Audio CD Player with DAC - SAKIRUBY
SAKIRUBY
Availability
Schedule Delivery
---
Key Features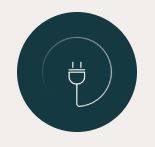 Pure Marantz Sound
HDAM technology combined with optimized circuit design layout and carefully selected components, it provides exceptional sound quality and performance.

Sound Master Tuned
Engineered and extensively tuned by a team drawing on more than 35 years of Marantz CD and SACD design knowledge.

Your Music Your Way
Enjoy masterful playback from your SACD, CD collection and more the way you expect from a Marantz

Asynchronous USB Input
Marantz innovative and proprietary SACD/CD mechanism "SACDM-3" designed purely for the best CD performance.
CDs, SACDs and Beyond
The SA-KI Ruby goes so much further than just disc playback: it's also a fully-functional digital-to-analog converter for music stored on a home computer, as well as having conventional digital inputs for existing source components. Those conventional inputs - optical and coaxial - can handle your music files up to 192kHz/24bit. Ruby to maintain signal purity and sound stability.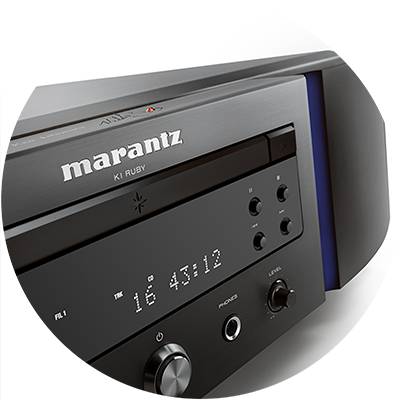 More Than a DAC
Built with an integrated DAC, the SA-KI Ruby features an all-new disc transport mechanism that re-engineers the digital to analog conversion. Taking full advantage of the 1-bit conversion technology, the SA-KI Ruby incorporates innovative new filtering and up-conversion, providing a simple yet elegant solution.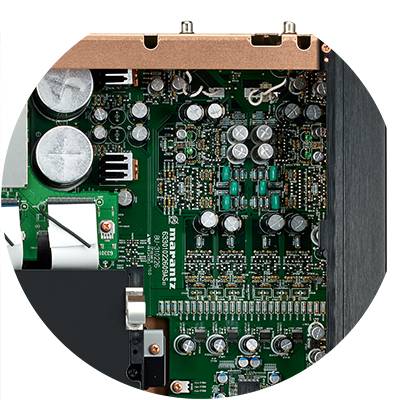 Marantz Musical Mastering: MMM-Stream and MMM-Conversion
At the heart of digital audio in the SA-KI Ruby lies DSD. PCM and DXD inputs are up-converted to DSD at 11.2MHz using the proprietary MMM-Stream converter within the player, and the high-frequency signal produced is processed by the unique MMM-Conversion stage, used in place of a conventional DAC, to produce the analog output.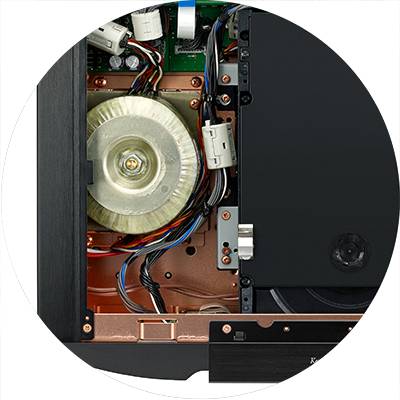 High Current Power Supply
The power supply of the SA-KI Ruby features a large high current toroidal power transformer with OFC (oxygen-free copper) secondary wires, along with high speed, high current Schottky Barrier Diodes in the rectifier stage for the purest DC voltage output.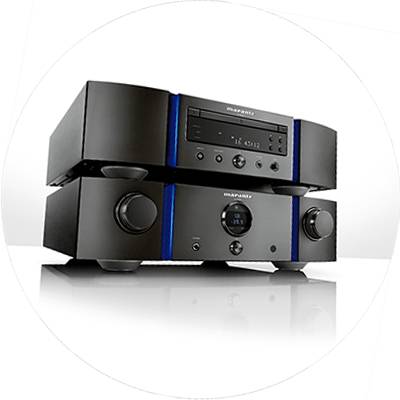 Built to Perform
Like the complementary PM-KI Ruby integrated amplifier, the SA-KI Ruby Super Audio CD player is constructed to the highest standards, with a copper-plated double layer chassis for rejection of mechanical interference, a front panel built from thick, heavy, non-magnetic aluminum panels and a 5mm thick aluminum top cover.
Features
CD Compatibility: SACD / CD / CD-R/RW / DVD R/RW / MP3 / WMA
Yes / Yes / Yes / Yes / Yes
CD-Text / SA-CD Text / ID3 Tag / WMA Meta Tag / AAC Meta data
Yes / Yes / Yes / Yes / Yes
HDAM version
Yes HDAM SA3 +HDAM SA2
Asynchronous mode rear USB
Yes
USB-B DSD Audio Streaming (DoP)
Yes DSD2.8 / DSD5.6 / DSD 11.2
Dual Clock: 44.1 / 48 kHz
Yes / Yes
Power Transformer: Toroidal / El
Yes / No
High Grade Audio Components
Yes
Customised Components
Yes
Symmetric circuit layout
Yes
Extra metal plate for chassis strengthing
Yes
Digital out off / Audio EX Mode
Yes / No
DAC operation mode: USB / Coax / Optical
Yes / Yes / Yes
OTHERS
Selectable filter: CD / SA-CD
Yes / Yes / + DAC-Mode
Zero Impedance Matching joint copper
Yes
Display: Dimmer / Off
No / Yes
Low noise LCD display
Yes
Playback
Program Play (CD)
20
Repeat
Yes
Random Play
Yes
INPUTS/OUTPUTS
Analogue Out (Cinch)
2ch
Digital Optical In / Out
Yes / Yes
Digital Coaxial In / Out
Yes / Yes
Sample Rate digital In
192 kHz/24-bit
Gold Plated Cinch
[CD]:Thick nickel plated independent terminals Others: Gold plated
USB Audio (Rear )
Yes
Sample Rate USB type A In
MP3: 44.1~48KHz/32~320kbps , WMA: 44.1~48KHz/48~320kbps , AAC: 44.1~48KHz/16~320kbps , WAV: 44.1~192KHz , FLAC: 44.1~192KHz , ALAC: 44.1~192KHz , AIFF: 44.1~192KHz , DSDIFF/DSF
USB type B input for PC (rear)
Yes
Sample Rate USB type B In
DSD: 2.8 / 5.6 / 11.2 Mhz PCM: 44.1/48/88.2/96/176.4/192/352.8/384kHz
D-Bus
Yes
Headphone Out
Yes
Headphone Volume Control
Yes
Headphone Gain Setting: Low / Mid / High
Yes / Yes / Yes
Headphone On/Off setting
Yes
Specifications
Mechanism
Marantz SACDM-3
D/A Conversion
Marantz Musical Mastering (MMM)
Dither
MMM-Stream (fixed: Dither 1)
Noise Shaper
MMM-Stream (fixed: 3rd-1)
Digital Filter
MMM-Stream (filter 1, 2)
Output Buffer
Full Discrete current feedback Amplifier
Headphone amp
Full Discrete Headphone Amplifier
Frequency Response (SACD)
2 Hz x 50 kHz
Dynamic Range (SACD)
109 dB
Signal to Noise Ratio (SACD)
112 dB
Total Harmonic Distortion (SACD)
0.00%
Frequency Response (CD)
2 Hz x 20 kHz
Dynamic Range (CD)
98 dB
Signal to Noise Ratio (CD)
104 dB
Total Harmonic Distortion (CD)
0.0015%
GENERAL
Available Colors: Gold / Silver / Black / Silver-Gold
No / No / Yes / No
Aluminum Front Panel
Yes
Chassis
Copper plated / Double layer
Remote Control
RC005PMSA
Power Consumption in W
47
Standby Consumption in W
below 0.3
Auto Power off
Yes
Detachable Power Cable
Yes
Maximum Dimensions (W x D x H) in inches
17.32 x 16.5 x 5
Weight in lbs.
37.7
FM Audio Video balances product selection and depth with accessibility and a customer service staff that can demystify your home stereo, car audio or home theatre purchase. We have years of combined consumer electronics experience and our wealth of knowledge and understanding is the asset that helps us shine in a ocean of complacency and misinformation.
Expert
Custom Installation
We offer the finest custom installations along with expertise and personal service.
Expert
Custom Installation
We offer the finest custom installations along with expertise and personal service.
Authorized Dealer
Car Audio
FM Audio Video has been satisfying the Car Audio & Multimedia needs in Brantford and surrounding areas.
5 Pounds of Coffee
Price Match Guarantee
We will give you 5 pounds of coffee if we don't beat your best offer.
We have a large collection of exceptional brands
---